Do you feel shock waves hitting your body each time you search for accommodation?
I surely do.
Just arrived in Barcelona and I thought I would spend some weeks here but: Wow! The price for short-term accommodation is insane! And websites like idealista.es are an amazing help, but only when you want to commit for 3 or more months.
My partner and I decided to keep our time in Barcelona very short (1 week), but we still paid a lot considering we stayed in the suburbs and only the last two nights close to the center.
So, where to go next? We are definitely not traveling to Lisbon, as the situation there seems very much the same.
Instead, we decided to skip the digital nomad hotspots this year and search for second-row cities, overlooked by the mainstream but still with vibrant flair and atmosphere.
Here is my selection of the top 9 hotspots you can skip this summer to explore just as good alternatives.
🌱 Travel health insurance for digital nomads
💡
Genki Explorer
is a travel health insurance with worldwide cover. Monthly payment plans, and easy signup in less than 1 minute.
The table of content will be generated here
#1 🇵🇹 Skip Lisbon for Porto
Porto is just a few hours' train ride north of Lisbon, lies on the Douro River, and is home to the famous port wine. Porto is pedestrian-friendly, urban, and relaxed at the same time, very culturally and full of hidden gems.
Where to stay in Porto
Bonfim: A calm residential neighborhood with local shops, restaurants, and cafés.
Baixa: Baixa is Porto's bustling downtown. The second-largest city in Portugal, Porto, has a small but steadily growing nomad community. Downtown, you find many sightseeing points, cafés, and coworking spaces.
Where to work from in Porto
Coworking spaces
OPO Lab: With a clear focus on design, marketing, digital fabrication, architecture, and engineering, this coworking space emphasizes stabilizing local entrepreneurs and the city's economy. However, they welcome international nomads with open arms. Monthly membership is around €100 plus VAT.
Porto i/o: This space hosts regular events, and creates a community of local and foreign nomads. It comes with 2 locations, one in the center and one at the riverfront. The monthly membership is €130.
Coffee shops
Majestic Café: Further inland from the river, is a café that will transport visitors back in time with its beauty. The Majestic Cafe, as its name suggests, isn't only one of the most romantic cafés in Portugal but also one of the most beautiful in the world. Dating back to the 1920s, the interior is decorated in antique Belle Epoque style. Located centrally, on the popular Rua de Santa Catarina, the Majestic Café is very easy to find.
Café Guarany: Cafe Guarany is also one of the oldest hangout spots in the middle of the historical Porto. Although opened in 1933, the renovations from 1994 are responsible for the café as it's known today. This location is another with a history of attracting creative patrons, from writers to musicians, and hosts a number of cultural and social events including fado and Cuban music nights.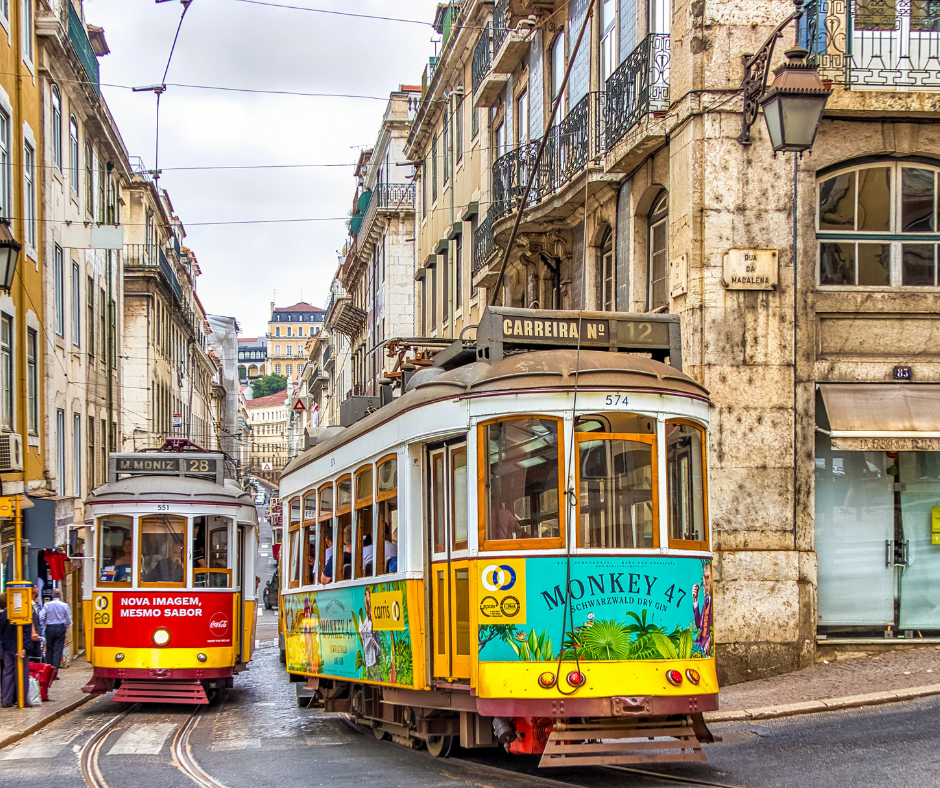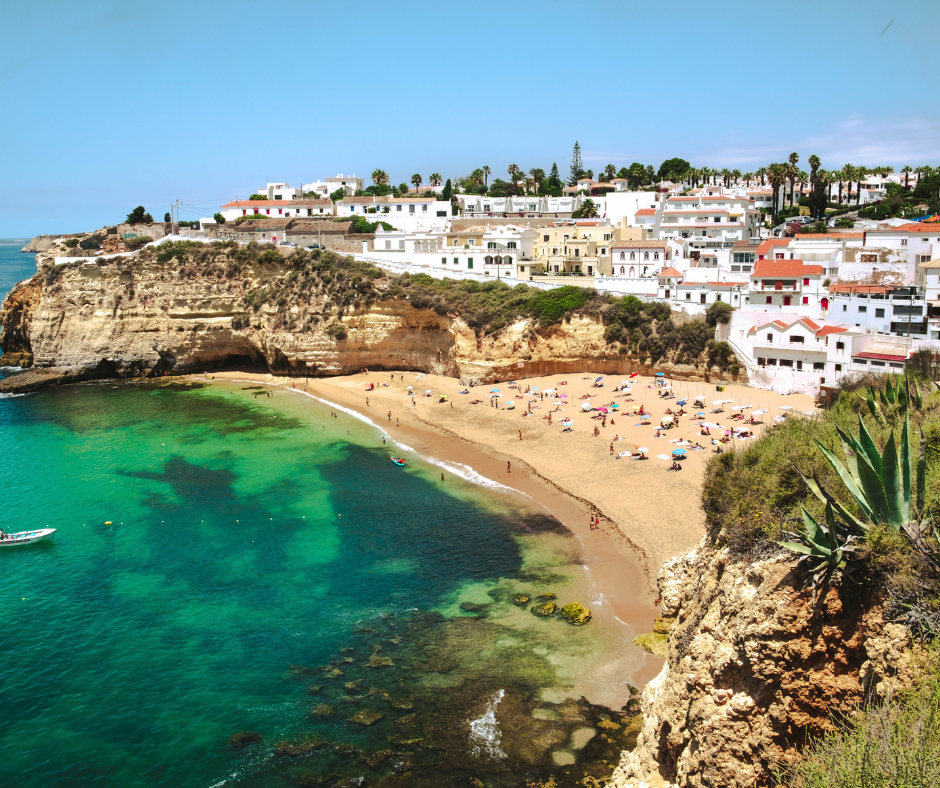 #2 🇪🇸 Skip Barcelona for Valencia
Valencia is just a 2 hours train ride south of Barcelona, lies on the Mediterranean Sea, and comes with a port, a beach, beautiful European architecture, cobblestone streets, and all the modern eateries, festivals, and green urban spaces.
Where to stay in Valencia
Algirós: A calm student neighborhood near the port of Valencia. You can take the metro (all payment methods) or the bus (cash only) to go to the center or different parts of town. Algirós has cute cafés, for example, Tallat Cafè and Kaide, but also plenty of retail from specialty shops to boutiques. This area is within walking distance of the city beach.
Ruzafa: This neighborhood of Valencia is upcoming, which doesn't surprise you when you see the beautiful old buildings, cobblestone streets, and variety of retail, modern eateries, cozy cafés, and trendy bars. Ruzafa has a big market where you can shop all the fresh produce and it is within walking distance to the very city center and the green spaces of Valencia. PS: if you are into burgers, try Hundred Burger - they make seriously the best burgers you might have in a long time.
Ciutat Vella: The city center of Valencia is the main shopping area, which is pedestrian friendly with wide and open boulevards. You find beautiful historic architecture, the main sites, art galleries, museums, and the cathedral here.
Where to work from in Valencia
Coworking spaces
Cowork Ruzafa: This space is an open, bright, and modern lofty coworking space in the heart of Ruzafa. A day pass is €20 and a week pass is €50.
Garage Coworking: Located in the center of Valencia, this space offers a monthly membership for €175 and gives you 24/7 access. Week passes vary between €50 and €85, and a day pass is €20.
Coffee shops
Kaide: This coffee shop attracts many nomads and expats working online and the staff is very friendly about it. They might have the best coffee in town. I haven't found a better barista.
Bluebell Coffee Roasters: Located in Ruzafa close to the market hall, you find Bluebell Coffee Roasters. This place is a must-visit for Sunday brunch (or any other weekday breakfast), and if they have enough space during the week, they allow you to work. List of 50+ laptop-friendly coffee shops in Valencia here.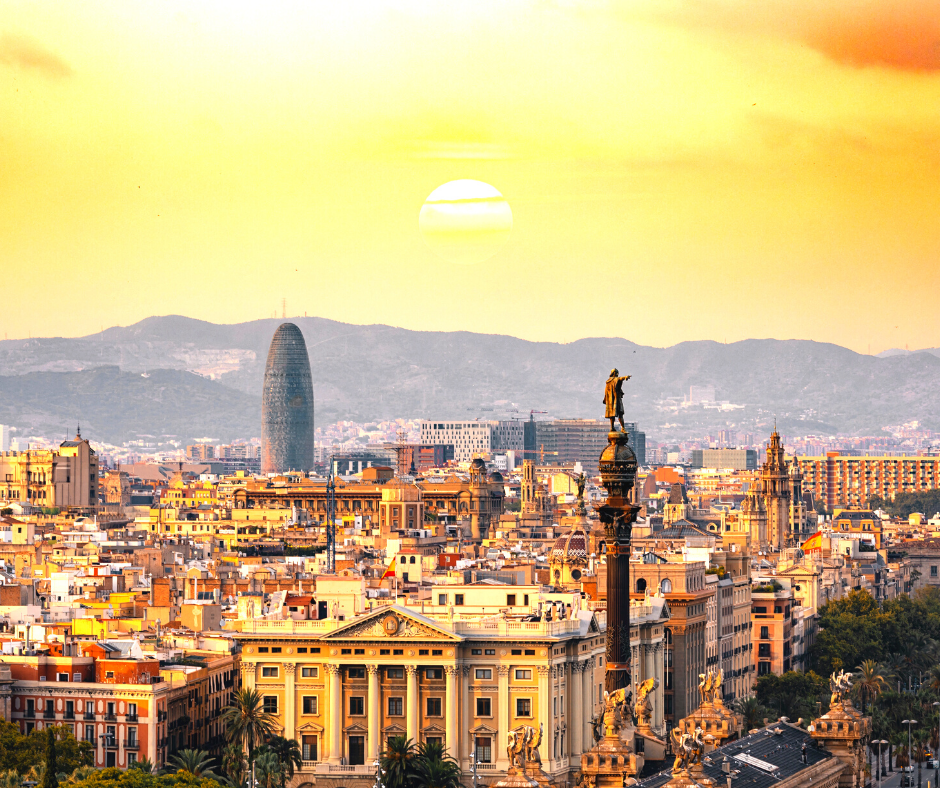 #3 🇫🇷 Skip Paris for Lyon
I could have chosen Nice instead of Lyon but if you love food - and you surely should eat all the things when in France - Lyon is the food capital of the country.
Where to stay in Lyon
3rd arrondissement:  This district might be less pretty but it serves the purpose when you are looking into food. You find many market halls, food stalls, specialty shops, and delicatessen shops here.
5th arrondissement: Maybe one of Lyon's most beautiful districts with its historic center, many sites, and things to do. Tourists spend a lot of time here, so it is up to you if you want to stay where the buzz is.
8th arrondissement: This residential former working-class district is a lovely base when staying in Lyon. Like always in France, you find your local coffee shops at the street corners, bakeries, cheese shops, restaurants with lunch menus, and little eateries serving regional dishes.
Where to work from in Lyon
Coworking space
Le Simone: Located in the 2nd arrondissement, this bright and arty coworking cafe offers weekly passes for €60 and monthly passes for €160.
Coffee shop
Sofffa Guillotière Coworking & Slow Café: This café is located in arrondissement 3, and charges per hour, for example, €6 for the first hour and €2.50 for every additional hour. You can also get a day pass for €21. The place is open 7 days a week.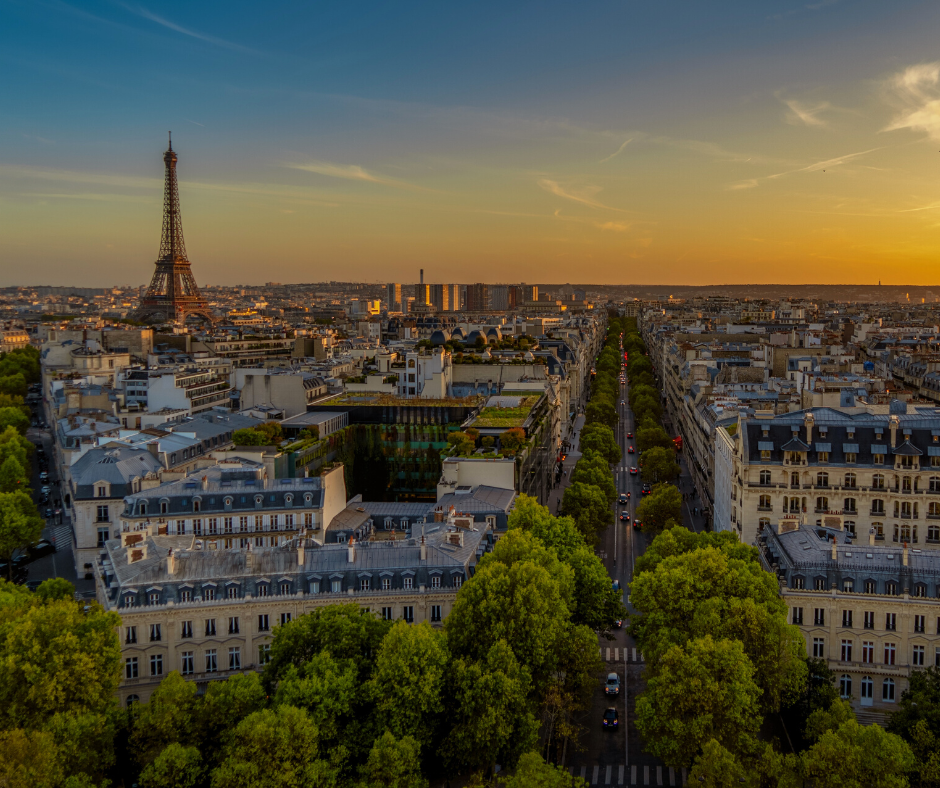 #4 🇳🇱 Skip Amsterdam for Rotterdam
Windmills, tulips, and bike paths are not exclusively found in Amsterdam. Cities such as Groningen, Antwerpen, or Rotterdam are just as cycling-friendly but less pricy and hyped up than Amsterdam. If you can't skip Amsterdam, stay in Haarlem as a base. Otherwise, follow me to Rotterdam.
Where to stay in Rotterdam
Oude Westen: This charming and arty district is a hub for the city's creatives and is especially popular with its expat community. You find delicious food, a hip bar scene, and apartments at reasonable prices.
Rotterdam Noord: When you prefer to stay quieter, Noord could be the perfect spot for you. Apartments here tend to be more pricey due to the rising demand of locals and expats.
Delfshaven: Living here means the chance of overlooking the harbor. Easy and fast access to music venues and bars included.
Where to work from in Rotterdam
Coworking spaces
42Workspace: Only a puddle jump from Beurs metro station you find 42Workspace where you can get everything that a fun and efficient workday needs: From relaxation zones and showers, gym and ping pong to standing desks and high-speed internet. The day pass is €20 and the month pass is €245.
StartDock: At Westplain 12 you get a monumental design and a modern interior inside. This coworking space offers all that you need from a coworking space: 24/7 access, high-speed internet, and unlimited access to coffee. The monthly pass starts at €115.
Coffee shops
[email protected]

: Great wifi and being surrounded by like-minded people are only a few reasons to choose from this café as a workplace. As a coffee enthusiast, you will find coffee from a well-known micro-brewery named Santas Koffie which is based in Rotterdam. The interior is made to get some work done and the café offers plenty of work space.
Lebkov: You find Lebkov Rotterdam opposite of Rotterdam central station which has an underground parking station for bikes. Besides delicious sandwiches and fresh lunch options, Lebkov offers free wifi and a big indoor as well as outdoor area.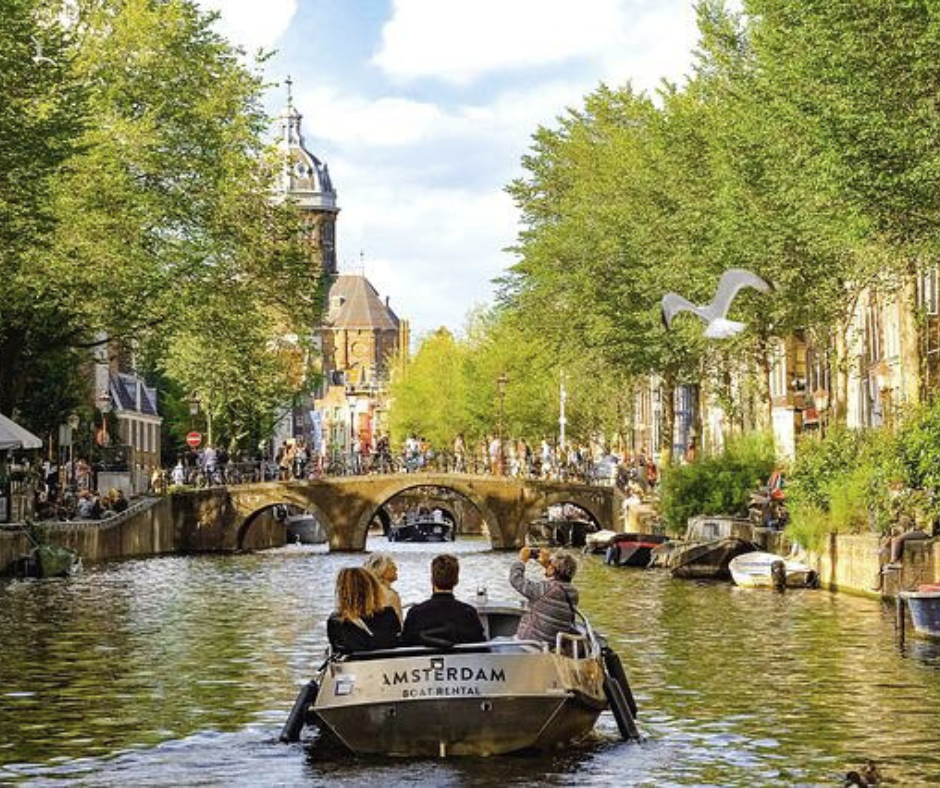 #5 🇩🇪 Skip Berlin for Köln
While international expats hold on to Kreuzberg and Prenzlberg (Prenzlauer Berg), some people move to other parts of Germany, such as Hamburg, München or Köln.
Where to stay in Köln
Ehrenfeld: A lively artist neighborhood with many cool warehouse clubs, fresh eateries, gastro pubs, bars, and seriously good coffee roasters. Visit Cafe Sehnsucht and Schamong Kaffee for your caffeine fix.
Belgium Quarter: A very cool neighborhood of Cologne with Biergärten (beer gardens) in the summer, cozy cafes, unique boutiques, and bars. The Belgium Quarter is one of the most trendy areas in Cologne, popular among hipsters and Dinks (double income no kids), Yuppies (young urban professionals), and everyone in between.
Where to work from in Köln
Coworking spaces
Coworking spaces are pretty expensive in Germany, and often they don't allow single day-drop-ins.
CoWoki: A coworking space that is frequently used by Genki team members is COWOKI with a day rate of €39 that gives you access between 7 am and 7 pm. The space is located close to the Belgium Quarter.
UBC: The UBC gives you a flexible workspace starting from one day (€39) to a month (€139), or longer. It is located in Ehrenfeld at the historic Rudolfplatz.
Coffee shops
Copenhagen Coffee Lab: This Danish café chain can be found in Denmark, Germany, France, and Portugal and is a wonderful place to work and have delicious food and coffee.
Cafe Rheinspaziert: Located in Mühlheim, this café serves yummy food, from savory snacks to home-baked cakes. You will find here all sorts of people from dog owners to stroller-pushing parents, from local business folks and international nomads.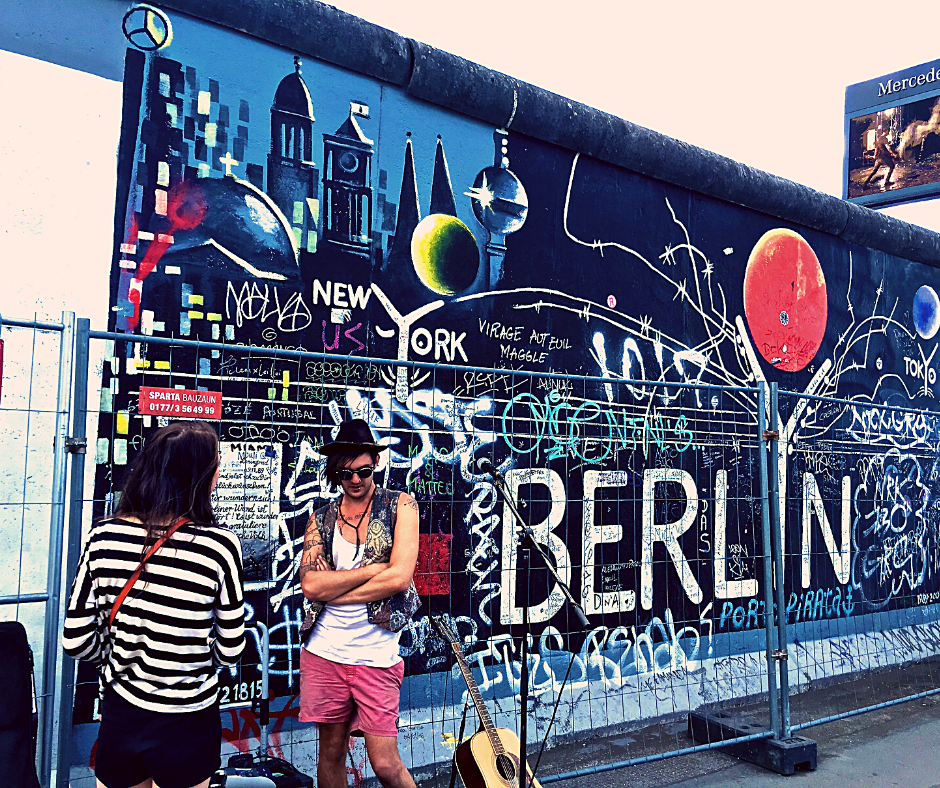 #6 🇭🇺 Skip Budapest for Ljubljana
It is very difficult to find a city in Hungary that is comparable to Budapest. If you are looking for a popular nature spot, visit Lake Balaton. And if you are into small cute towns in the Hungarian countryside, have a look into Pecs, a small town close to the Croatian border with a Mediterranean climate.
But to give an alternative to Budapest, staying in the broader area, I decided to go with Ljubljana.
Where to stay in Ljubljana
Old Town: Whilst the Old Town is formally part of Ljublijana's city center, it indeed does have a unique atmosphere. The Old Town is the oldest part of the city and a great starting point to land, get familiar with the city and cross some sites off your list.
Rožna Dolina: Opposite Tivoli Park is the Rožna Dolina district, a more budget-friendly neighborhood popular among students as the rents are more affordable. And like many student-friendly neighborhoods, you find some cool bars and eateries here. From Rožna Dolina you can take a short walk to the city center.
Dravlje: In the northwest of Ljubljana, you find the Kiviju coliving space, which is about a 20 min drive (5 km) from the city center by public transport.
Where to work from in Ljubljana
Coworking spaces
MP Coworking: Although the facade looks a bit simple, MP Coworking ticks all boxes when you need a fast and reliable internet connection and a private desk to work from. The space comes with an outdoor terrace. Monthly membership is about €160 plus VAT. Click here for the location.
ABC Hub: The vivid interior with impressive murals and gaming areas is striking, and so is the list of facilities at ABC Hub. This 2,000-square-meter coworking space has more than a dozen meeting rooms, lounge areas, and even a pool. Monthly membership is between around €100 and discounted €230 for 3 months. Click here for the location.
Coffee shops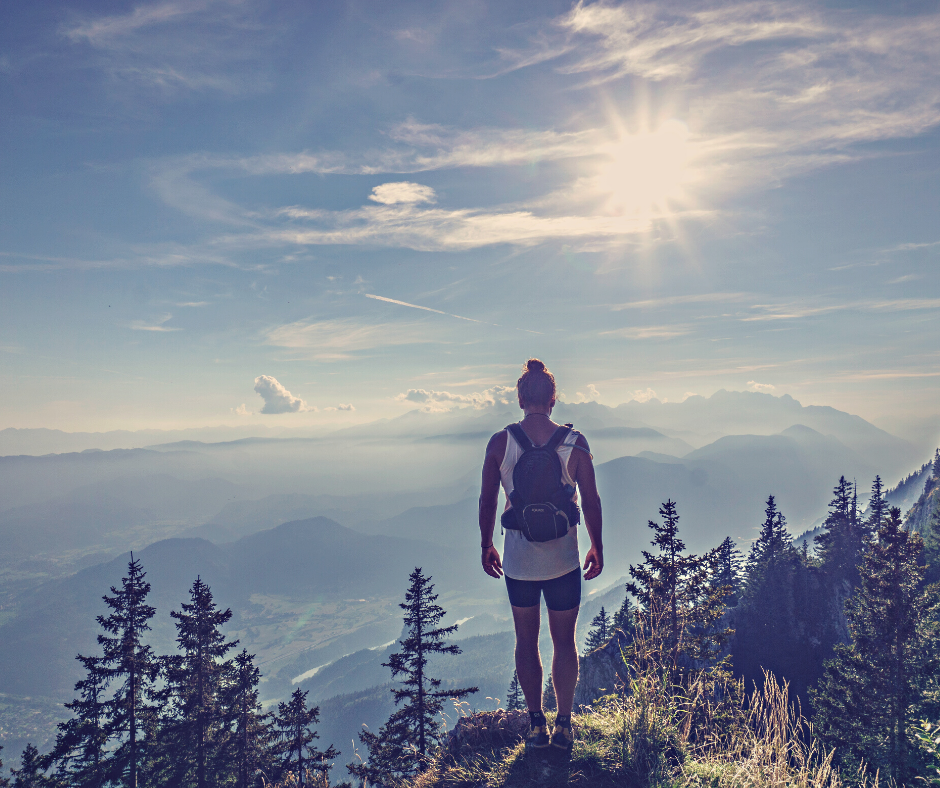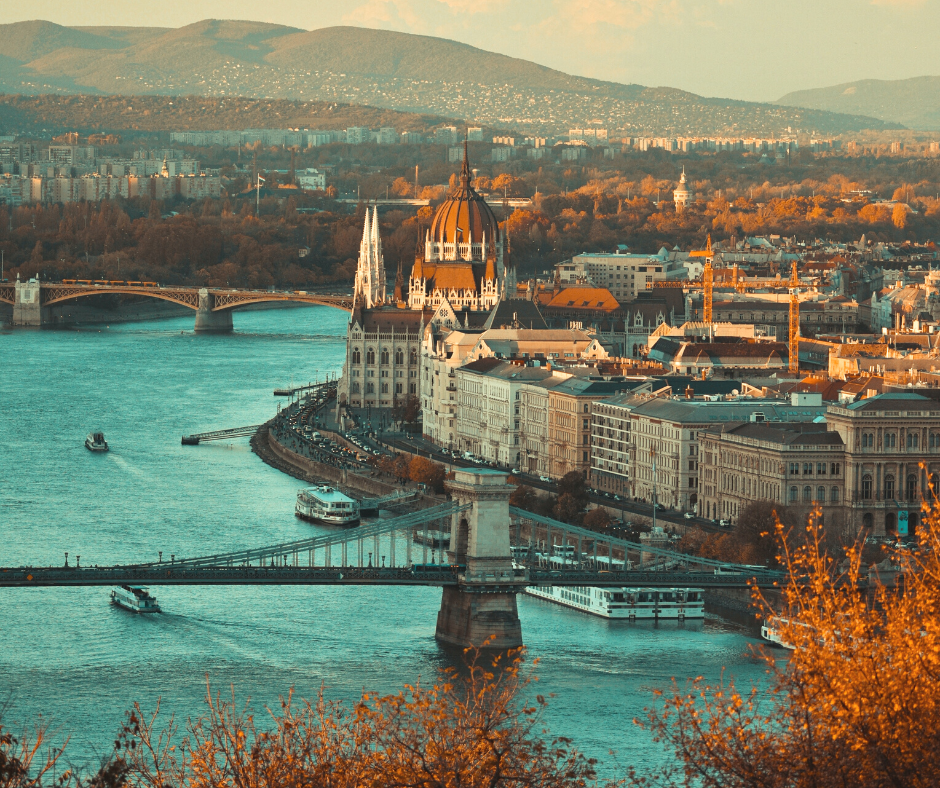 #7 🇨🇿 Skip Prague for Brno
Where to stay in Brno
Brno is a small town in the south of the Moravian region in the Czech Republic. It lies on two rivers, the Svitava and Svratka Rivers, and counts around 500,000 inhabitants. Brno is a family-friendly town with a good quality of life, access to nature, and modern amenities. It is just a few hour's train ride to Vienna.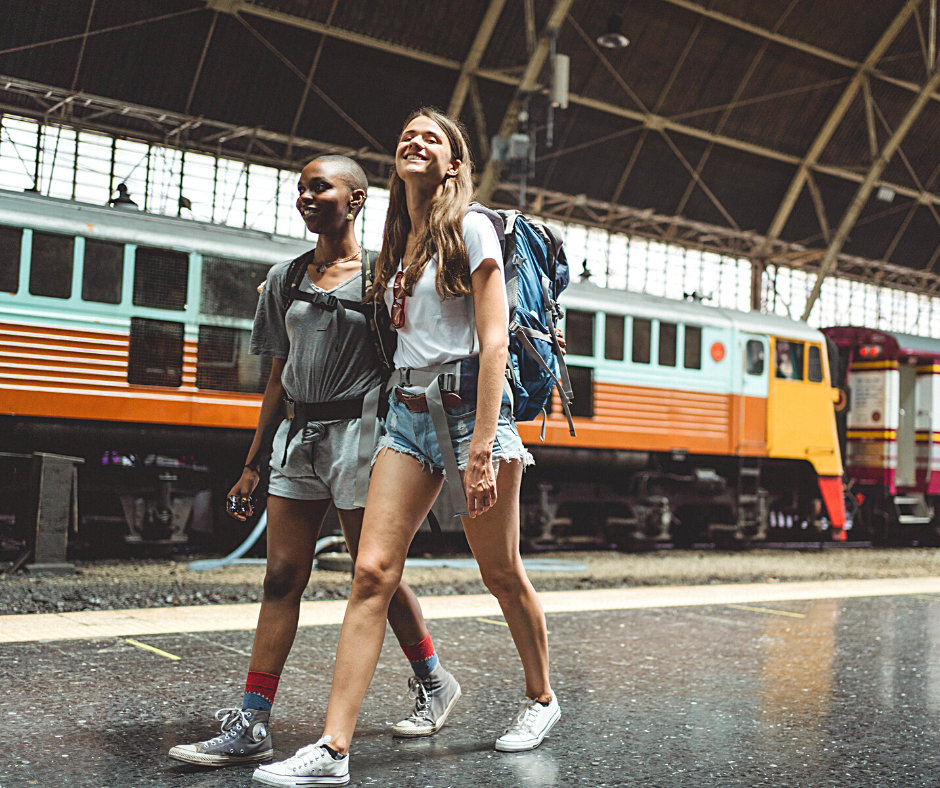 City center: Focus on Pellicova, Jiraskova, Udolni, and Veveri streets when you are looking for apartments or hotels. You find cafés, bars, and eateries within walking distance as well as retail and public transport. If you have a car, it will be difficult to find parking here.
Where to work from in Brno
Coworking space
Cowo Brno: A modern coworking space in the heart of Brno with English-speaking staff, and flexible membership. Membership prices range from €46 for a week and €153 for 30 days.
Coffee shops
SKØG URBAN HUB: This café is a great spot if you want to have an alternative workspace from the coworking or your apartment. Natural light, big tables, and different areas make this place a good option. The wifi is stable and you can come here for food and drinks. It is very close to the park Hradu Spilberk.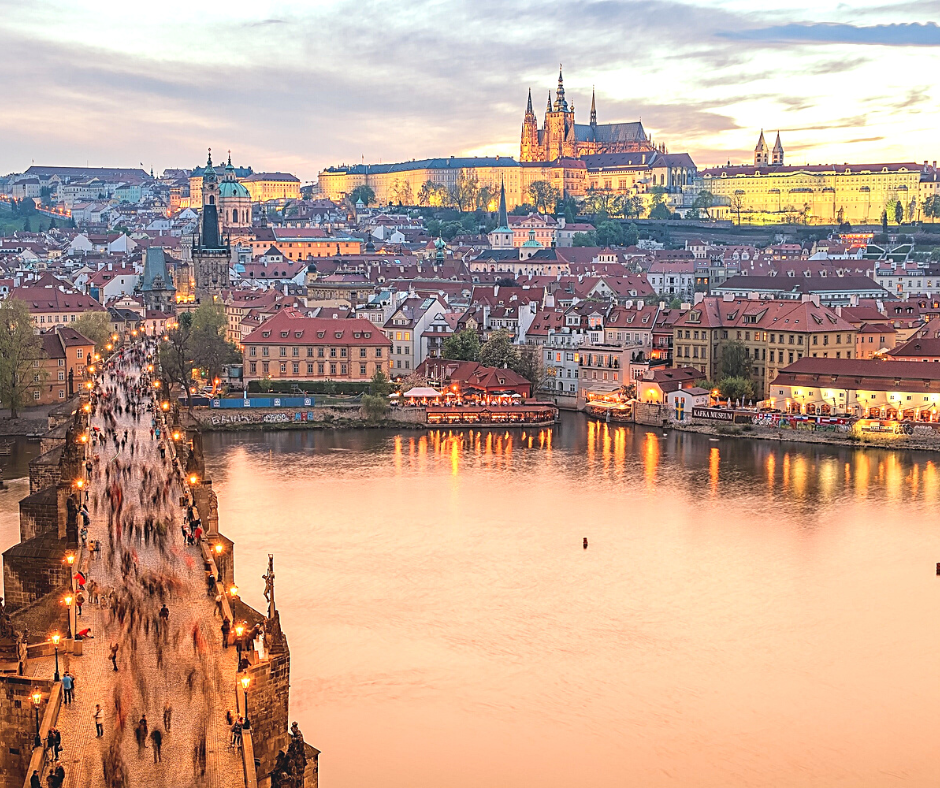 #8 🇬🇧 Skip London for Manchester
Manchester is one of the UK's fastest growing cities, with vibrant nightlife, next-level food experiences, and world-class museums.
Where to stay in Manchester
Northern Quarter: A trendy neighborhood in Manchester with many brunch and lunch options, excellent shopping areas, and fun entertainment. You find handmade crafts and jewelry here, farmer's markets, vintage shops, and vegan eateries.
Ancoats: If you are into craft beer and coffee, Ancoats could be your neighborhood. Blossom Street and Cutting Room Square are the areas you want to seek out living close to. The area is pedestrian-friendly and offers many places to go for food, drinks, cakes, and coffee.
Where to work from in Manchester
Coworking space
Beehive Lofts: If you can stay for a month, check out this gem of a coworking space. From flexible working areas to dedicated space, office dogs, and social events, this space is a beautiful place to be productive and social. A monthly membership is €350 though.
111 Picadilly: This coworking offers day memberships between €14 and €29, as well as 3 days per-week memberships starting at €109. 111 Picadilly is a bright, modern space that hosts startups, solo-working freelancers, as well as international nomads. Members drop in for a day and others stay permanently.
Coffee shops
Ancoats Coffee & Co.: This café is located close to the Northern Quarter, and offers stable wifi, delicious food, great coffee, and tables suitable to work from for a few hours.
Chapter One Books: Another unique place to work in Manchester's Northern Quarter is Chapter One Book. The coffee shop serves small meals, snacks and sweets, coffees, and other drinks and is open until 9 pm.
#9 🇹🇷 Skip Istanbul for Antalya
Turkey is a wonderful place that combines European and Eastern lifestyles, food, and history. While Istanbul became a trending hotspot, Antalya is a beautiful alternative located on the Mediterranean coast, facing Cyprus.
Where to stay in Antalya
Liman Area: The Liman area is located on the seashore between the cargo port, Hurma district, and the Bogachai River. There are many cafés for every taste, a bazaar that is open every Tuesday, a municipal beach, and several beautiful private beaches. Liman is 2 km southeast of Antalya.
Lara Beach: The coastal Lara Beach neighborhood is a very prestigious area with many cafés, a shopping mall, and a promenade. You can go for long walks enjoying the view across the Bay of Antalya with the mountain range in the background. Lara is a popular spot for expats and short-term foreigners and you find a big international community here. Sandy beaches and the warm Mediterranean waters are a big lure. The distance to Antalya city center is 5 km.
Where to work from in Antalya
Coworking space
Work c: Picture yourself, drinking Turkish coffee and enjoying the mountain view while being productive. The space comes with stable internet and ergonomic standing desks. Work c offers several community events and a yoga studio for all the digital yogis out there. Monthly memberships start at around €70.
Coffee shop
Coffee's: It can be tricky in Antalya, to find a café with a fast and reliable internet connection. Coffee's is one of the rare spots. This café also has an outside area to work from.