Sofia - Plovdiv - Istanbul - Izmir
Off the beaten track, this train travel itinerary brings you from the Eastern part of Europe all the way to Turkey, where Europe and Asia fuse. This train ride is for you if you are interested in experiencing the cultural change from eastern Europe to western Asia.
🌱 Travel health insurance for Europe
💡
Genki Explorer
is a travel health insurance with worldwide cover. Monthly payment plans, and easy signup in less than 1 minute.
Sofia
Plovdiv
In a nutshell: The "City of the Seven Hills" is around 250 m high, surrounded by hills, and forest. At the bank of the Maritsa River, Plovdiv was celebrated as the European cultural capital in 2019, and you can see the many different influences from the Greeks, Macedonians, Ottomans, Persians, Celts, Romans, Byzantines, Goths, Huns and Bulgarians. Plovdiv is considered the cultural capital of Bulgaria, and therefore shouldn't be missed on your trip.
How to get around: A good website/app is moovit, where you can simply plan your trip around Plovdiv. The city has a good bus network but lacks the translation of websites and service information in English. When staying in the city center, Plovdiv is walkable, and sights are within accessible distance.
Where to stay: Good neighborhoods to stay in are the hip and cool area of Kapana, the Old Town for sightseeing and convenience, and the cheaper neighborhoods near the central station. You can expect to pay around 600 to 800 Euro per month for rent in high season months from June to August.
Where to work: If you are looking for a coworking space, check out Cat & Mouse Coworking, which is located in the heart of the Kapana neighborhood.
Laptop-friendly cafés: Dwell Coffeehouse, or The Family Coffee Roasters.
Train to Istanbul: It is an 8-hour train ride from Plovdiv to Istanbul. You can book a night train starting around 9:30 pm and arriving around 5:30 am. Tickets start at 29 Euro. A sleeper compartment is 63 Euro. The train arrives 25 km outside of Istanbul in Halkali and is connected by public transport.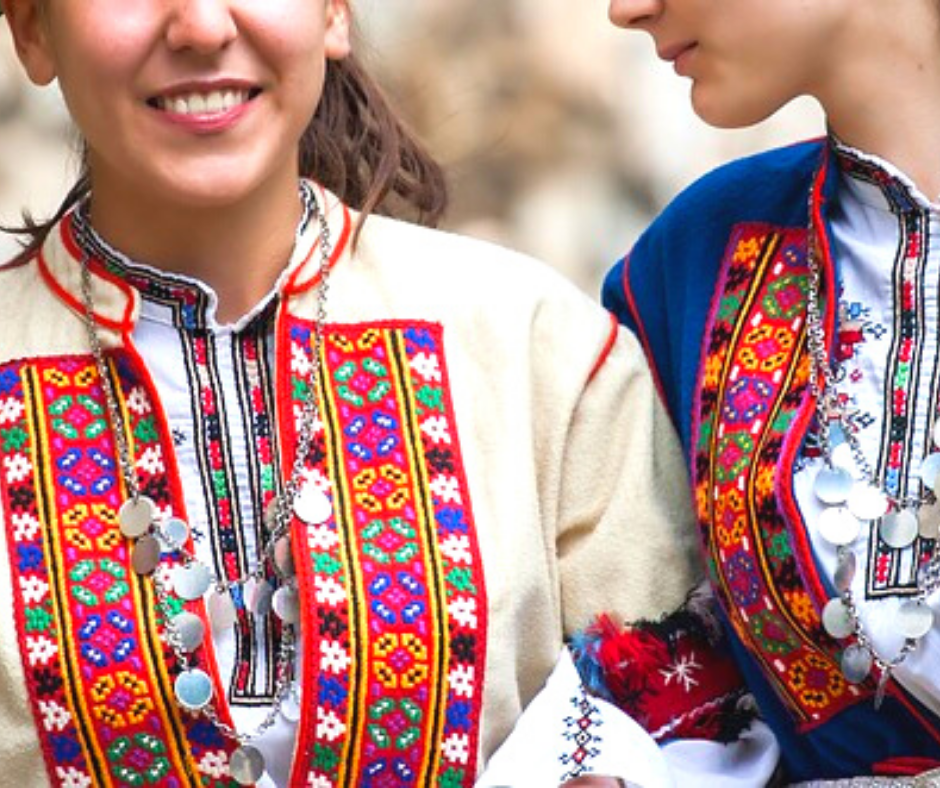 Istanbul
In a nutshell: Istanbul, located partially in Europe, and partially in Asia, is culturally diverse, with influences from Arabs, Central Asia, and Europe. Cuisine, history, architecture, art, and music represent the multicultural communities that live in Istanbul.
How to get around: For public transport in Istanbul, it is a good idea to purchase the Istanbulkart, which provides access to boats, subway, trams, and funiculars (cable cars). Istanbulkart is a smart card with contactless payment, super handy, and easy to use.
Where to stay: Have a look at Galata, one of the oldest neighborhoods in Istanbul, or Besiktas a student neighborhood with universities and more affordable living options. The Balat district is the former Orthodox Greek and Armenian neighborhood with many young businesses, cool cafes, and vintage stores. Levent is a modern business district with many Airbnbs, laptop-friendly coffee shops, and coworking spaces. In Istanbul, you can expect to pay around 500 to 800 Euro per month for your own apartment.
Where to work: Atölye Coworking, Han Spaces, or Workinton which starts at 70 Euro per month.
Laptop-friendly cafés: In the modern city center around Taksim Square, you find The Espressolab Taksim Tünel with long opening hours from 6:30 am to 2 am. Other quiet and nice places to work from in Istanbul are Homeroom and Sunday Coffeebar. You find 40+ laptop-friendly cafés in Istanbul here.
Where to find community: Turkey might not be the first choice for digital nomads but it is a rising star among nomad-friendly destinations. Check out the Facebook group Digital Nomads Turkey, or scroll through groups and events on meetup.com.
Train & place to Izmir: From Istanbul, Yenikapi take the train to Tersane (1 hour, ticket less than 5 Euro). Walk 900 m to Pendik Tersane Köprüsü-1 bus stop, the bus to Sabiha Gokcen Airport, and from there, take a plane to Izmir. From Izmir Airport take the train to Kemer, the final beach destination. This journey should cost less than 100 Euro.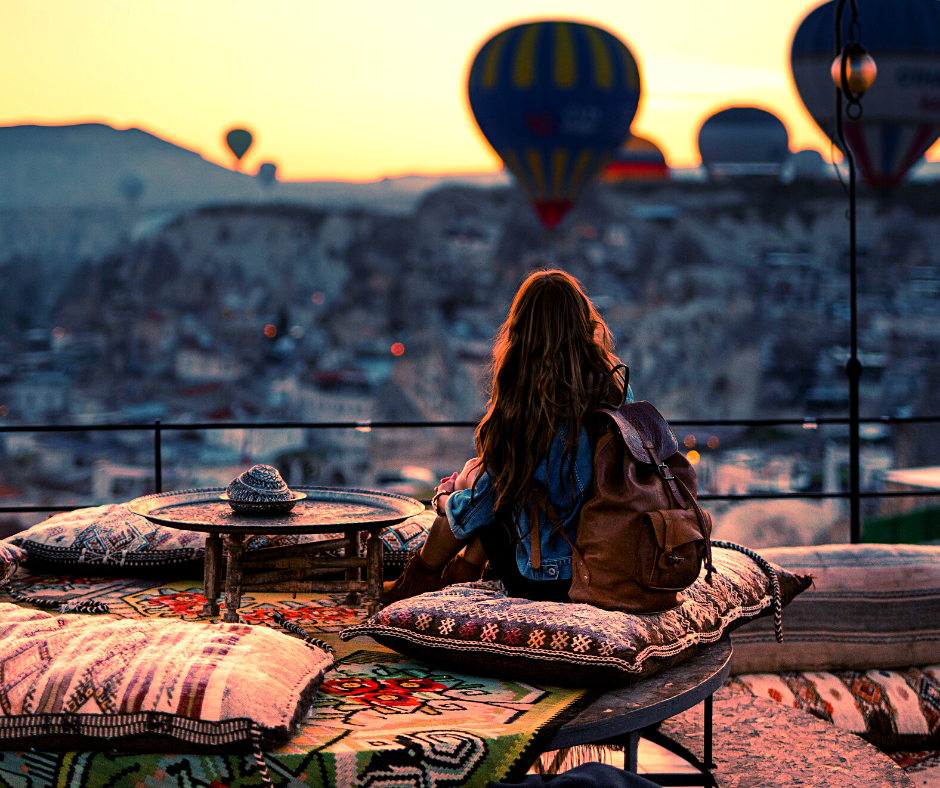 Estimated costs
Train tickets
The train and bus tickets should be around 150 to 170 Euro.
Accommodation
In Bulgaria and Istanbul, you can expect to pay around 700 to 900 Euro per month for your own apartment. These prices are without much investigation and booked on pricy platforms like Airbnb and co.
Restaurants
You can expect to pay between 5 and 10 Euro per meal including a bottle of water. If you go lower with your budget and eat more street food, you can also get meals between 5 and 7 Euro. Grocery shopping is expensive when you shop in supermarkets near city centers, which are better accessible than bigger grocery stores outside of the centers. You can estimate spending around 400 Euro per month on food with a mix of eating out and preparing meals at home.
Coworking spaces
If you sign up for a month of coworking in Sofia, you might pay around 150 Euro.
Estimated cost: 1,450 Euro per month without coworking
Best season
There is no best season that fits all. It depends if you want to travel during the best weather, which is probably during the summer months, which comes with higher price tags and higher popularity. Or you want to travel with fewer crowds in the low season, which comes with lower prices but colder and/or rainier weather.
Weather
For Sofia, the most pleasant months are May, June, and September. Heat waves can strike the city in July and August with temperatures more than 30 degrees Celsius. You can expect temperatures around 0 degrees Celsius between December and February. However, Bulgaria's housing comes with central heating, and apartments should have a hot water boiling system in place. Plovdiv has a continental climate with cold and dry winters and mild summers. The temperature is around 20 degrees Celsius between May and September with a break in July and August when temperatures can reach 30 degrees Celsius. June is supposed to be the wettest month in Plovdiv, and August is the driest. For Istanbul, the best weather is in April and May, as well as in September and October. The summer months can be really hot with temperatures around 30 degrees Celsius. Izmir has a Mediterranean climate and the best weather for a beach holiday can be expected between May and August.
Popularity
Like many other places, Sofia, Plovdiv, and Izmir get very busy during the summer holidays between June and August. However, Istanbul's most popular months for tourists are April to May and September to October.
Costs
High popularity mostly comes with higher costs, and you can expect to pay more during the summer months than in the off-season (November to March).
Traveler type
This itinerary is designed for the slow-traveling nomad with the heart of a traveler and a lower travel budget. With Sofia, Plovdiv, and Izmir, you will probably find more advanced travelers and fewer first-time travelers, as the destinations are not particularly a nomad's first choice when starting out.
Izmir counts a rising digital nomad scene and is a great place to end this trip.