Prague - Budapest - Timișoara - Belgrad - Sofia

All aboard the grand train adventure that will transport you through the heart of Europe, as you embark on a remarkable journey tailor-made for the intrepid digital nomads.
This itinerary takes you on a captivating rail odyssey, seamlessly connecting the vibrant cities of Prague, Budapest, Timișoara, Belgrade, and Sofia. From the moment you step foot on the platform, you'll be whisked away into a world where work and wanderlust intertwine effortlessly.
Pack your laptop, unleash your curiosity, and join us on this extraordinary train expedition, where every stop holds the promise of inspiration, connection, and unforgettable memories.
Get ready to embrace the nomadic spirit and let the rails lead you to the wonders that await in each remarkable destination. This is a journey where productivity and adventure unite, and where the world becomes your office on wheels. All aboard for the train travel experience of a lifetime!
🌱 Travel health insurance for Europe
💡
Genki Explorer
is a travel health insurance with worldwide cover. Monthly payment plans, and easy signup in less than 1 minute.
💡
Good to know: The official website of
Eurail
helps you to discover Europe by train and plan an individual train itinerary suitable for your needs.
You can search for train schedules, fares, and book tickets directly on their website.
🇨🇿 #1 Prague to Budapest
Prague in the Czech Republic
In a nutshell: This enchanting destination offers a blend of Gothic architecture, cobblestone streets, and a vibrant cultural scene that will leave you spellbound. With reliable public transportation, a range of co-working spaces, and laptop-friendly cafés, Prague offers a conducive environment for work and exploration. The best time to visit Prague depends on your preferences. If you enjoy mild weather and vibrant outdoor events, spring and autumn are excellent choices. If you're drawn to summer festivals and a bustling atmosphere, then the summer months are ideal.
Start: Prague's international airport (PRG) offers excellent connectivity and serves as a convenient starting point for your adventure. Upon arrival at Prague's international airport, you can easily reach the city center by taking the Airport Express bus or using the metro. The journey typically takes around 30 minutes and costs €1,20.
How to get around: Prague has a reliable and extensive metro, bus, and tram network that covers the city center and extends to the outskirts. Tickets are unified and allow you to use the same ticket for metros, trams, and buses. You can purchase tickets at metro stations, newsstands, or via mobile apps. Ride-hailing services such as Uber, Bolt, and Liftago are available in Prague.
Where to stay: Old Town or Lesser Town (central, walking distance), or Vinohrady and Žižkov for local experience and vibes
Where to work: Work Lounge for €212, Locus Workspace for €149 per month, or  Node5 for €98 per month.
Laptop-friendly cafés: National Library of Technology for a quiet and relaxed atmosphere, Cafedu, or Místo with fresh blends and vegan options.
Where to find community: Prague Digital Nomads.
🇨🇿
More about Czech Republic for nomads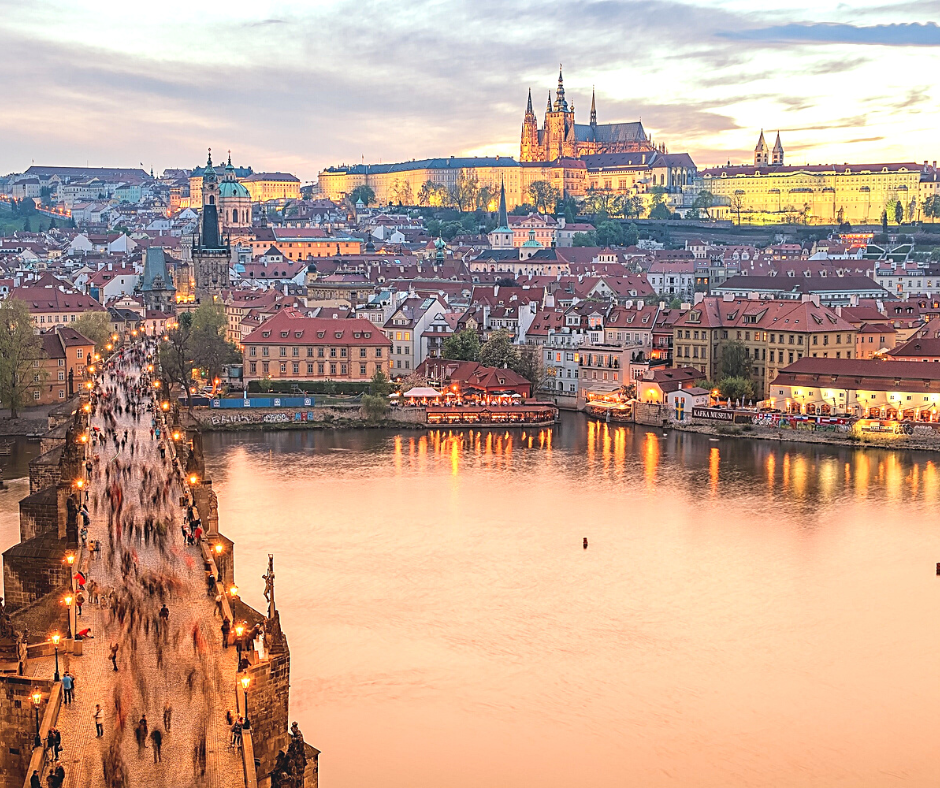 Train to Budapest: From Prague central station you can hop on the train to Budapest. You will find direct connections, which will bring you to Budapest in about 7 hours.
🇭🇺 #2 Budapest to Timișoara
Budapest in Hungary
In a nutshell: Calling all digital nomads! Budapest, the mesmerizing capital of Hungary, awaits your arrival. With its stunning architecture, vibrant culture, and thriving tech scene, Budapest is a haven for those seeking a perfect blend of work and exploration. The best time to visit is during the spring (April to June) and autumn (September to October) when the weather is mild and pleasant, allowing you to explore the city's famous landmarks like the majestic Parliament building, the historic Buda Castle, and the picturesque Chain Bridge.
How to get around: Getting around Budapest is a breeze thanks to its efficient public transportation system. The metro, trams, and buses cover the city comprehensively, allowing you to easily navigate between neighborhoods and attractions. Consider purchasing a Budapest Travel Card for unlimited rides on public transportation during your stay.
Where to stay: District V (Belváros-Lipótváros) is very central, and VII District (Jewish Quarter) is for youthful and artsy vibes.
Where to work: Muse, Urban Lobby, (€86 per month) Loffice (€155 per month).
Laptop-friendly cafes: Kino Cafe, Magvető Café, Massolit Budapest Books and Café.
Where to find community: Budapest Digital Nomads.
🇭🇺
More about Hungary for nomads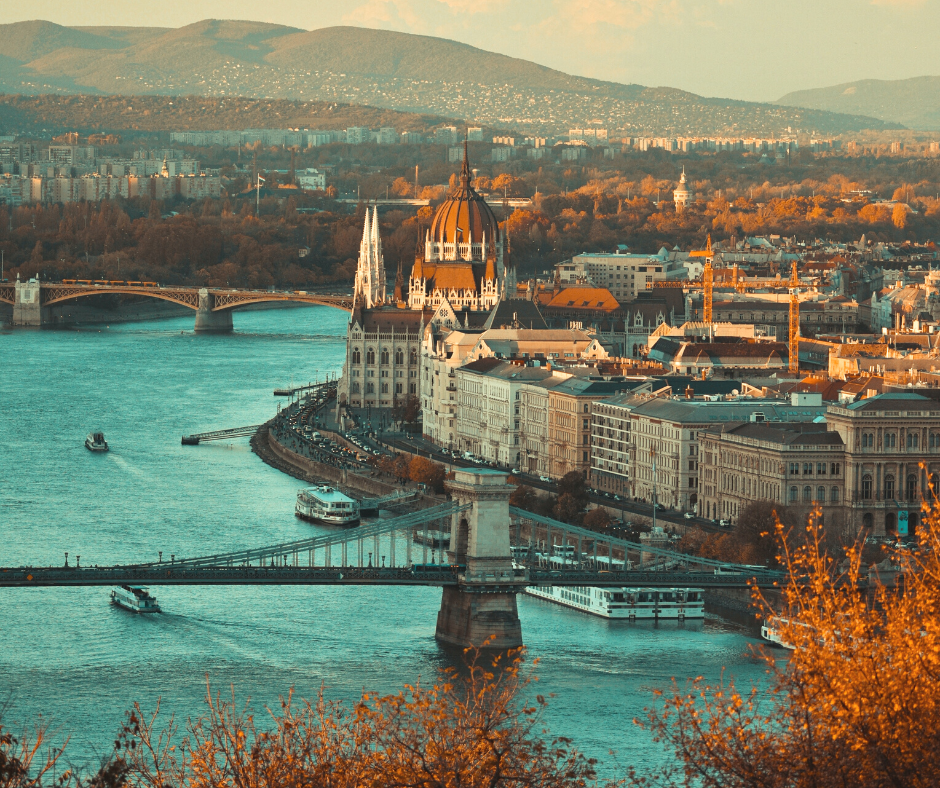 Train to Timișoara: The journey with a direct connection between both cities,  typically takes around 5 to 6 hours, depending on the specific train and any stops along the way.
🇷🇴 #3 Timișoara to Belgrade
Timișoara in Romania
In a nutshell: Known as the "City of Flowers," Timișoara is a cultural hub filled with stunning architecture, captivating history, and a bustling atmosphere. Explore its charming squares, visit the impressive Orthodox Cathedral, and soak in the lively ambiance of this European gem.
How to get around: The well-connected public transportation network includes buses and trams. Taxis, Uber and Bolt are also available for convenient transportation within the city. If you consider staying longer in the city, you can purchase a travel card, which allows you to load credit onto a card and use it for multiple journeys.
Where to stay: The Union Square (Piața Unirii) and Victory Square (Piața Victoriei) areas are popular choices for accommodation.
Where to work: Cowork Timișoara, DevPlant for €176 per month and not only for Devs.
Laptop-friendly cafés: Coffeerize Botanic
Where to find community: Expats in Timisoara
🇷🇴
More about Romania for nomads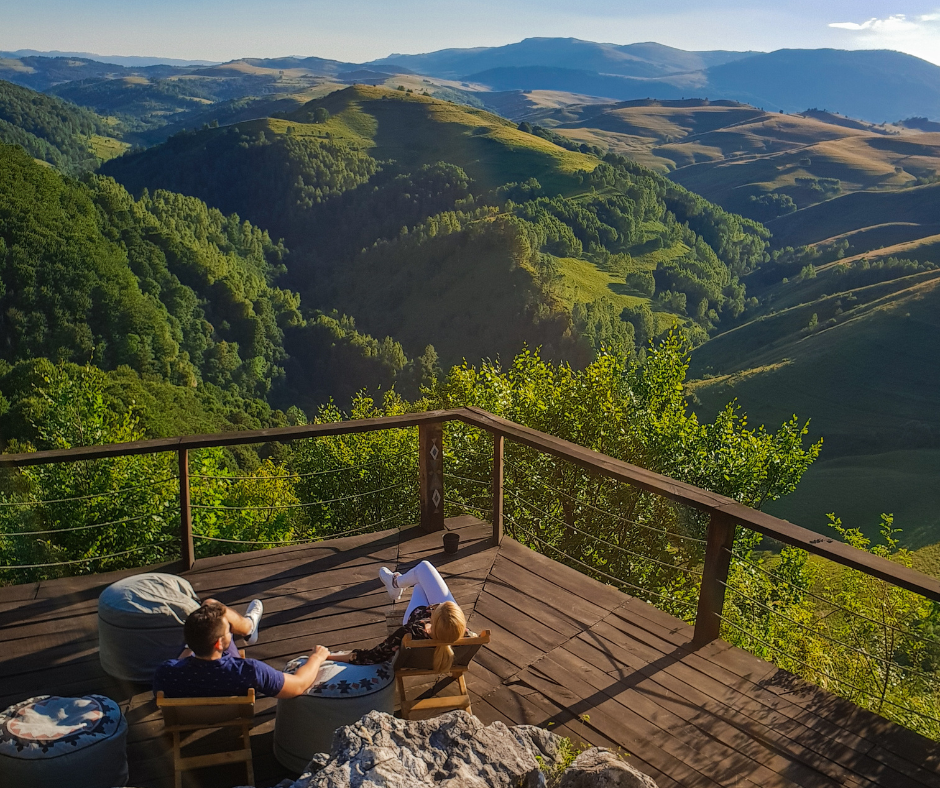 Train to Belgrade: The train departs from Timisoara North Railway Station and takes about 5 hours until reaching Belgrade Central Railway Station.
🇷🇸 #4 Belgrade to Sofia
Belgrade in Serbia
In a nutshell: Belgrade is one of the oldest cities in Europe, with a rich history influenced by various civilizations. The city is also known for its lively nightlife, with numerous clubs, bars, and floating river clubs (splavovi) offering entertainment until the early hours of the morning. The best time to visit Belgrade is during the spring (April to June) and autumn (September to October) when the weather is pleasant and mild.
How to get around: Public transportation is easy with buses, trams, trolleybuses, and metro. Tickets can be purchased at kiosks or directly from the driver. Tickets are valid for 90 minutes of travel costing less than €1. You will also find Uber and Bolt and the local version of CarGo are available.
Where to stay: Dorcol (very central), Savamala (vibrant, artsy), Vracar (residential, relaxed). Generally, 1-bedroom apartments will cost between €900 to €1,500 Euros per month in those areas.
Where to work: Impact Hub with an unlimited monthly membership for €210, or try  Open Hub for €60 per week.
Laptop-friendly cafés: Kafeterija BW, Koffein, Smokvica
Train to Sofia: The 8-hour train journey starts at Belgrade Central Railway Station (Beograd Centar) and passes scenic views until it reaches Sofia Gara Centralna
#5 Sofia
Sofia in Bulgaria
In a nutshell: Sofia might not be the first choice for starting-out nomads, but more for advanced travelers with European experience and nomads who have been traveling for a while. Bulgaria is a rising nomad destination, especially Bansko, a ski- and hiking destination in the Bulgarian Alps, which you can squeeze in between Sofia and Plovdiv.
Start: If you arrive at the Sofia Central Station, you can take the metro, tram, bus, or taxi to your accommodation. Sofia Central Station is connected with Belgrade and Niš in Serbia, Bucharest in Romania, Istanbul in Turkey, and Thessaloniki in Greece. From the airport, you can take several metro lines to the city center.
How to get around: A single ticket with the metro is €0.82, a day pass for all public transport is €2, and a 3-day pass is €10. Besides the metro, Sofia also offers tram lines, buses, and trolleybuses. From the Central Train Station, take metro M2 to the city center, to Lozenets district, and to Boulevard Vitosha.
Where to stay: When visiting Sofia for the first time or for a shorter time, staying in the city center might be a good choice. You find all shops, sightseeing points, and services in this area. If you are traveling on a budget, check out the Lozenets district, otherwise try to find a place in Boulevard Vitosha, a very cool neighborhood in Sofia. You can expect to pay between €500 and €1,000 per month in rent for your own apartment. June to August might be more expensive than autumn, winter, and spring. Check out the local Facebook groups Foreigners Sofia Rent, and Sofia apartments rent.
Where to work: Betahouse was the first coworking space in Sofia and operates 2 spaces in the city center. A month's membership is €128 (250 BGN). Another place to work is Workandshare, which starts at €175 Euro per month. Another coworking space worth checking out is Soho, which starts at €130 (260 BGN) per month.
Laptop-friendly cafés: Try Barter Community Hub, and Café Parallel 43 at Boulevard Vitosha. Here is a list of more than 30+ laptop-friendly coffee shops.
Where to find community: Although Sofia is Bulgaria's capital, it is possible that the small town of Bansko got more popular over the past years as a digital nomad destination. However, in Sofia, check out the Facebook group Sofia Digital Nomad and Remote Worker, or scroll through events and groups on meetup.com
Continue from Sofia to Istanbul: Read the full itinerary for Bulgaria & Turkey by train.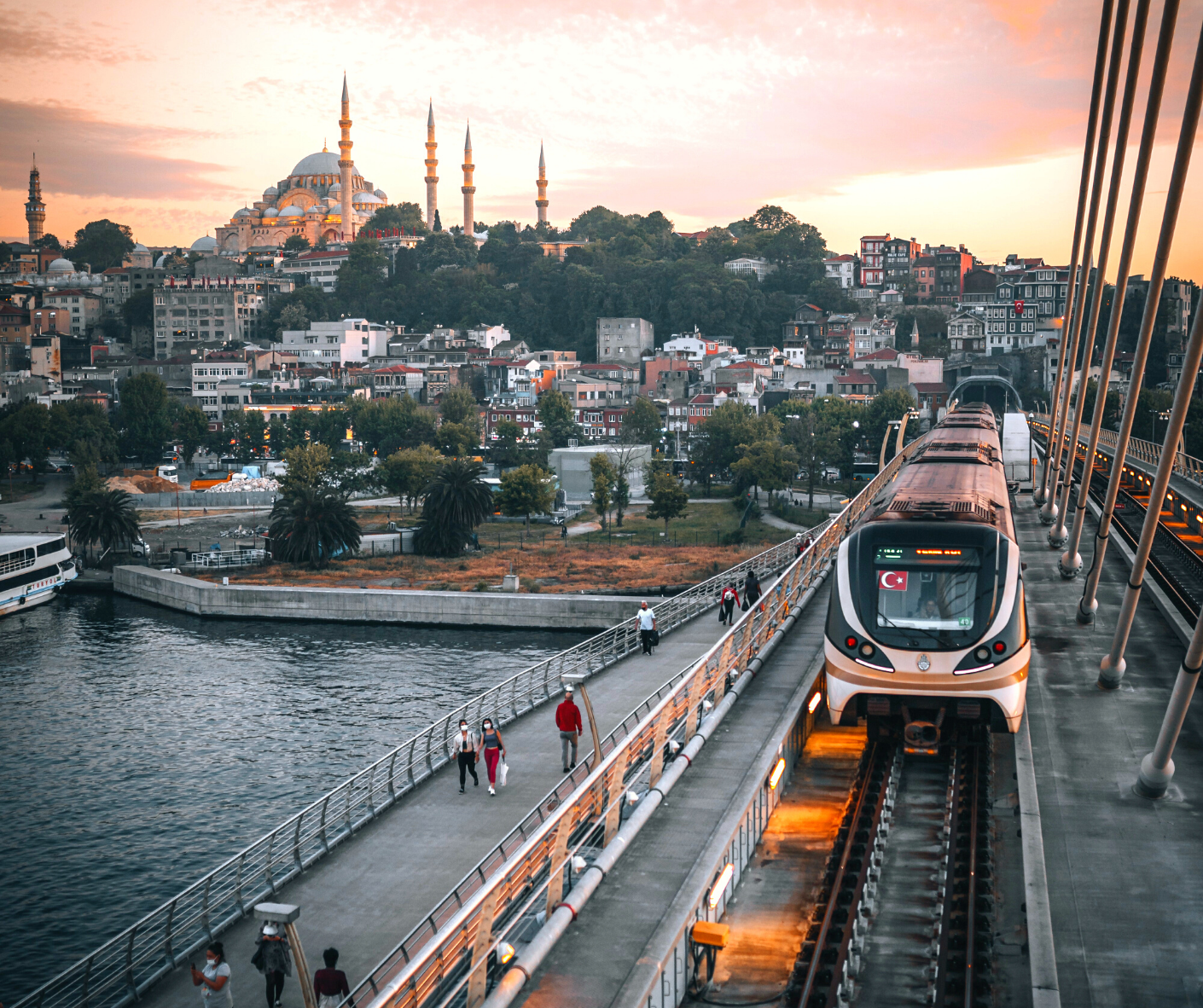 🇧🇬
More about Bulgaria for nomads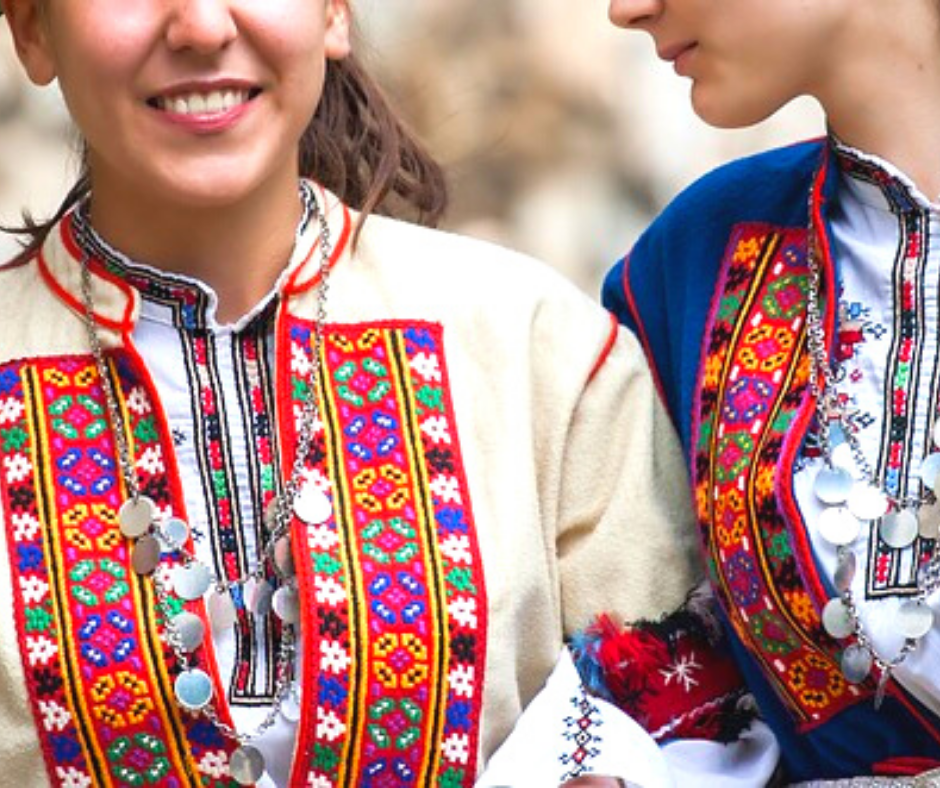 Estimated costs
Train tickets
Roughly €420 with eurail pass
Accommodation
This varies greatly, depending on the type of accommodation, length of stay, and the research you do to find good deals. You will also find cheaper accommodation if you travel in the low season, which is in Italy in the late autumn and winter months (Oct-Feb). In general, you can count on average prices starting from €20 per night without staying in dorms and hostels. When calculating a budget per night of €35, you will spend about €1,050 for accommodation per month which is a very good monthly price for renting in Europe.
Restaurants
Whenever possible, I try to eat fresh and healthy, meaning when I can't find a healthy local option, I seek vegan and vegetarian restaurants. Eating out can cost about €10 including a bottle of sparkling water. That adds up to €300 Euro per month when eating out 1 meal every day. I usually do my own breakfast at home which consists mainly of fresh fruit, eggs, and a smoothie. Shopping grocery and preparing your own meals should reduce the cost.
Coworking spaces
Memberships of coworking spaces are a bit pricey. I try to find accommodation where I can work instead of spending money on coworking spaces. I try to find local meetups, events, or classes to get my social fix. Additionally, working from a coffee shop in the afternoon for a few hours can help as well. Monthly memberships are between €80-€150. When coworking is an essential part of your travel, try to find coliving spaces which include accommodation so you can save money by combining accommodation, and coworking.
💰
Estimated cost: €1,300 - €1,800 per month
Best season
The best season for exploring East European countries in general, largely depends on personal preferences and the type of experience you are seeking. However, considering the weather, crowd levels, and overall tourist experience, my advice is to travel in spring or early autumn. The weather is typically mild and pleasant, with moderate temperatures. Crowds are generally manageable compared to the peak summer months.
Weather
Some countries in Eastern Europe, such as Hungary and parts of Romania and Serbia, have a transitional climate between continental and Mediterranean climates. Summers are generally hot, while winters can be cold with temperatures dropping below freezing.
This trip is for
With Romania, Bulgaria, and the Czech Republic as the cheapest European countries on this train route, this itinerary is a good option for low-budget travelers.

This train trip is for you if you travel light, preferably with carry-on luggage only. I recommend this trip if you can check the following points:
Light luggage, carry-on luggage.
Flexible working hours/days.
Slow travelers enjoy changing scenery overland.
Tolerance for delays, ad-hoc changes of travel plans, and waiting time.
Don't mind walking (from the train station to accommodation). Although either Uber, Lyft, or Bolt, and traditional taxis are available in all mentioned destinations.