Milano - Verona - Bolzano - Munich
One of Europe's most scenic train rides crossing the Italian, Austrian and German Alps. This travel itinerary idea is suitable for slow-traveling nomads who are not afraid of using public transport, waiting at train stations, and enjoying the change of scenery from a train window.
🌱 Travel health insurance for Europe
💡
Genki Explorer
is a travel health insurance with worldwide cover. Monthly payment plans, and easy signup in less than 1 minute.
Traveling Italy by train
Milano
In a nutshell: Milano is the fashion capital of Italy, a place of taste, manners, and excellent espresso. It is a buzzing city with great public transport, architectural masterpieces, and cultural activities.
Start: Milan's international airport connects north Italy with direct flights to 158 airports worldwide, from cities in Europe to South Korea, and Japan to Tanzania, Brazil, and the USA. When arriving at Milan airport, you can take a taxi for 95 Euro to the city center or take the train for 26 Euro. If you want to have everything smooth and organized in advance, you can also book a Welcome Pickup Service for 95 Euro. Both train and taxi take about 1 hour to the city center.
How to get around: Milan has good public transport, a metro, a subway (S lines), trams, and buses. The metro which was built in the 1960s consists of 4 lines, a ticket is 2 Euro and valid for 90 minutes and you can take the metro, S-line, bus, and/or tram. You can buy tickets online, and view schedules and directions via the app. Additionally, Milano is the only city in Italy besides Rome where Uber is available.
Where to stay: Porta Romana, Isola, Porta Venezia. Monitor the Facebook groups Milan Apartments 4 Rent, Milan Housing, Rooms, Apartments, Sublets, Rents, and Affitti a Milano - Apartments, studios, and rooms for rent in Milan.
Where to work: Coworking spaces in Milan start around 20 to 25 Euro per day, and the rates get cheaper for monthly memberships, which are between 180 and 350 Euro. At Flexworking Coworking Community, the monthly membership is 180 Euro plus VAT. You can also find a couple of COWO coworking spaces in Milan, for example, Studio 4 Boutique near Porta Venezia.
Laptop-friendly cafés: Coffice, and Milano Roastery in Porta Romana, Anche Bar in Isola, or Base, a pop-up coworking café near Milano Porta Genova.
Where to find community: Check out Digital Nomads Italy with more than 4,000 members, Expats in Milano with 14,000 members, and Milano eventi.
Train to Verona: From Milano Centrale station, take the train to Verona Porta Nuova. When the budget allows, check the Frecciarossa trains, as you will enjoy free Wifi, larger comfortable seats, power sockets, and catering service through the FrecciaBistrò. The ride takes less than 2 hours and tickets are between 30 and 50 Euro. If you want to skip Verona, you can take the Frecciarossa directly to Bolzano.
Verona
In a nutshell: Verona seems to be a bit difficult to access for digital nomads. Many coworking spaces have temporarily closed for Covid, and cafés are often small and crowded. Verona is for you if you want to see the antique amphitheater, the Guilitetta's balcony, from the Shakespeare play Romeo & Julia, and you like to work from home and stroll through cobblestone alleys and explore tiny espresso bars and delicious local food.
How to get around: From the Verona train station, you walk 10 minutes to Porta Nova district, take bus 73 to Veronetta district, or buses 21, 23, or 24 to Citta Antica, the historic center. The public transport in Verona is limited to busses mainly, a ticket is 1.30 Euro. Uber is not available in Verona.
Where to stay: A budget-friendly neighborhood is Veronetta, if you are looking for nightlife you might want to stay in Veronetta and Puerta Nuova. If you want to live near sites, choose the Centro Historico.
Where to work: Verona is a bit difficult when it comes to coworking spaces. If you are looking for a fixed workplace for a week (or longer), check out the Mezzanine, located in the center. The space doesn't have a flex desk, but you can get a fixed desk for 100 Euro per week. Also, COWO has a space in Verona, one week is 80 Euro and 1 month is 195 Euro.
Laptop-friendy cafés: Buoono in the city center.
Train to Bolzano: From the train station, Verona Porta Nuova take the train to Bolzano. The journey takes about 2 hours and costs between 20 and 60 Euro.
Bolzano
In a nutshell: Bolzano, also known as Bozen in German, is not so much the place itself where people stay but the region which is attractive.
How to get around: You can choose between renting a car, taking the bus, or the train, or signing up for the bike-sharing app. You find bike stations throughout town. You can also find Free Now (similar to Uber), and regular taxis in Bolzano.
Where to stay: Near Bolzano, you find a beautiful coliving space named Franz & Mathilde. From Bolzano you take the Regiobus 17109 Merano to Vilpiano Nalles. You arrive at the train station of Vilpian and take the bus 216 Lana to Tisens, Longnui. From the bus stop, it is just a 140 m walk to the coliving space. The journey takes between 1:15 and 1:45 hours.  
Where to work: Franz & Mathilde comes with a lovely coworking space, which offers fast and reliable internet, stunning mountain views, and a community-focused space with lots of activities on the side.
Laptop-friendly cafés: The center of Bolzano has a lot of cafés catering to tourists. If you are not staying at Franz & Mathilde, book a good accommodation you can work from.
Where to find community: Check out who is in Bolzano at Digital Nomads Italy.
Train to Munich: From Bolzano train station take the Regiotrain to Munich which takes about 5 hours and you need to change trains in Kufstein (Austria). If you have time, stay in Kufstein for a couple of days or a week, it is a popular Austrian Alpine holiday region with lush nature, panoramic views, and a fantastic trail network. The ticket from Bolzano to Munich costs between 40 and 90 Euro.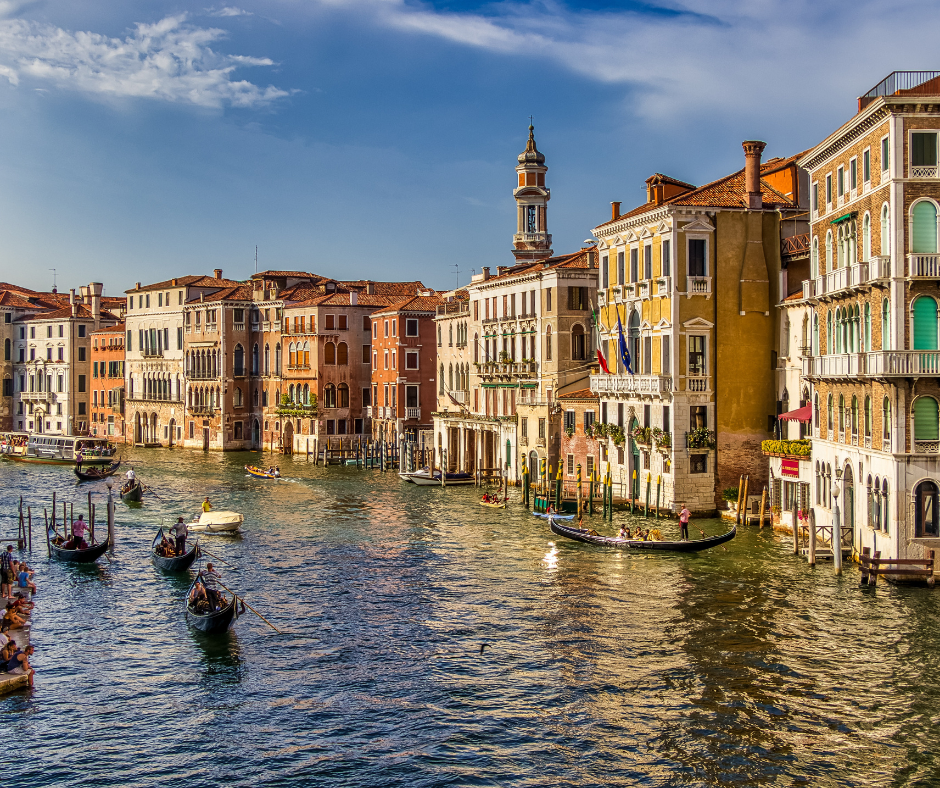 Munich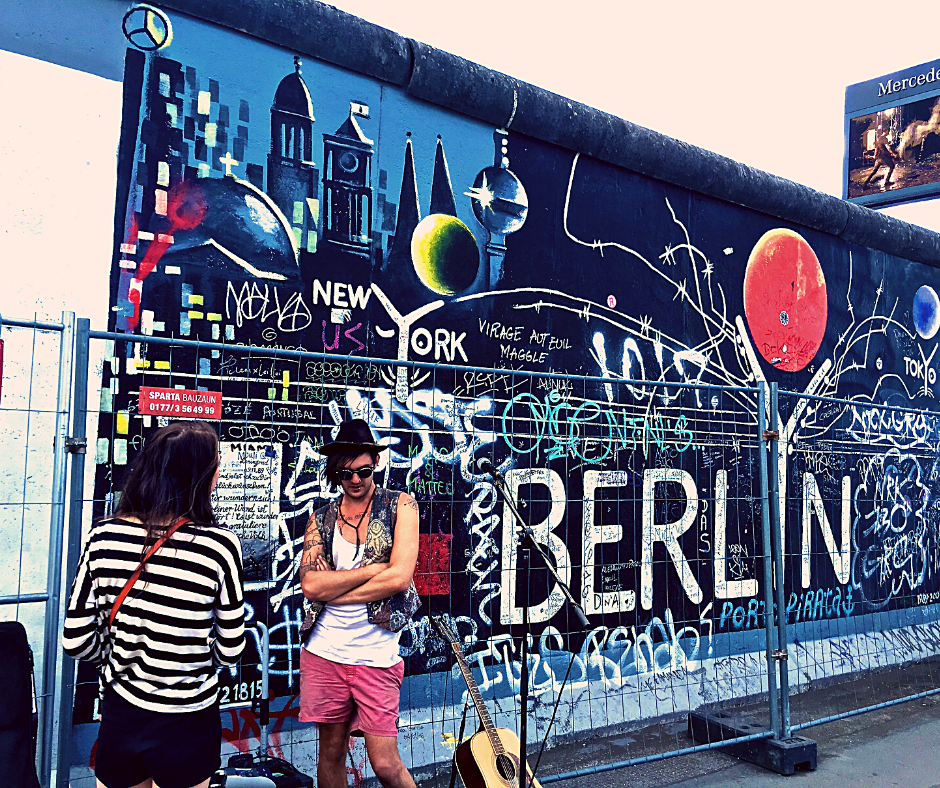 Estimated costs
Train tickets
The train tickets from Milano to Munich cost around 150 Euro when purchased as single tickets.
Accommodation
The accommodation varies from season to season. Please note that Milano and Munich are both quite expensive cities, and Bolzano is a popular holiday region. You can estimate minimum costs of 50 Euro per night when staying in budget hotels and visiting in the low season, so in spring and autumn. The estimated monthly costs for accommodation can be between 2,000 and 2,500 Euro.
Restaurants
You can expect to pay between 15 and 25 Euro per meal including a bottle of water. If you go lower with your budget and eat more street food, you can also get meals between 5 and 10 Euro. Grocery shopping is expensive when you shop in supermarkets near city centers, which are better accessible than bigger grocery stores outside of the centers. You can estimate spending around 500 Euro per month on food with a mix of eating out and preparing meals at home.
Coworking spaces
When staying at Franz & Mathilde in Bolzano, your monthly rent includes the office. For Milano, Verona, and Munich, you can calculate around 200 - 300 Euro per month in coworking membership.
Estimated cost: 2,650 - 3,150 Euro per month without coworking
Best season
There is no best season that fits all. It depends if you want to travel during the best weather, which is probably during the summer months, which come with very high price tags and high popularity. Or you want to travel with fewer crowds in the low season, which comes with lower prices but colder and/or rainier weather.
Weather
When coming in summer, have a look if your accommodation comes with AC. In Europe, many countries do not build AC by default.  When coming in winter, make sure that your accommodation in Milano and Verona offers heat. In the Alpine region of Bolzano and Munich, central heating is built-in your room. The best weather can be expected from April to October. If you want to experience the Alpine region in winter, come in December, January, or February for the winter sports season.
Popularity
A month to avoid is August, as this month is the time when the majority of Milanese take holidays and many shops, restaurants, cafés, and services are closed. Additionally, August is a popular month for tourism in the lake area, where Verona is located. A vast number of tourists from Scandinavia, Germany, and Austria are driving down to Italy by car, and the Bolzano area is very popular in August. But also in winter for the winter sports season. Good months when considering less popularity are March to June and September to November. For Munich, if you want to avoid drunken crowds don't come in late September to early October when the world meets at the Theresienwiese to celebrate the Oktoberfest.
Costs
The 2 main tourist seasons are the summer holidays and winter holidays. Although Milan is not famous for winter sports, Bolzano and Munich get very busy during winter. Munich counts many tourists during the summer months, but also during Oktoberfest season and winter, for its cozy Christmas markets and season festive. The best months considering the costs would be March to June, and November.  
Traveler type
This itinerary is designed for the slow-traveling nomad with the heart of a traveler and a big travel budget. This itinerary is not for the budget-sensitive traveler, as both Milano and Munich are quite expensive - but wonderful - destinations.

This train trip is for you if you travel light, preferably with carry-on luggage only. I recommend this trip if you can check the following points:
Light luggage, carry-on luggage.
Flexible working hours/days.
Slow travelers enjoy changing scenery overland.
Tolerance for delays, ad-hoc changes of travel plans, and waiting time.
Don't mind walking (from the train station to accommodation). Although either Uber, Lyft, or Bolt, and traditional taxis are available in all mentioned destinations.