Prague - Vienna - Ljubljana - Split

This train trip itinerary connects 3 European capitals and ends in a beautiful small coastal town. From Prague in Czechia, you travel down to Vienna in Austria, both cities offer majestic European architecture, cultural attractions, delicious local cuisine, and an international community. Ljubljana, the capital of Slovenia, might be a rising star among the nomad spots, but this attractive city is still off the beaten track. From Slovenia, the train takes you to Split in Croatia, a cozy coastal town on the Adriatic Sea that offers beaches, festivals, boat adventures, and a vibrant nomad community.
🌱 Travel health insurance for Europe
💡
Genki Explorer
is a travel health insurance with worldwide cover. Monthly payment plans, and easy signup in less than 1 minute.
Prague
In a nutshell: The Czech Republic is home to classical music, fairy tale castles, and one of Europe's coolest capitals. It is a beautiful travel destination not only in the tourist summer months but also in autumn and winter. Prague is an international place with good connections via train and plane.
Start: The international Václav Havel Airport Prague connects the city with many destinations in Europe, the USA, Asia, and the Middle East. The airport is located 12 km outside of Prague, and a taxi costs around 27 Euro to the city center. When entering the Czech Republic via plane, you can book the Welcome Pickup Service.
How to get around: Prague has excellent public transport. You can use the city bus, metro and tram, taxi, and Uber. You can pay tickets for public transport in cash and by card at the vending machines, and also the taxi driver will most likely accept card payments. Check out Liftago, a local ride-sharing application that allows easy card payments, too.
Where to stay: Karlín and Smíchov districts. Try out e.g. Citybase Apartments, Flatio.com, or the local Facebook group. If you want to stay in a coliving space, check out WorkLounge. You can expect to pay between 1,000 and 1,500 Euro for an apartment in downtown Prague without further research. Summer months are more expensive than winter months.
Where to work: WorkLounge Karlín, Praga Studios by Scott Weber, Vnitroblock in Karlin or Anděl Park by Scott Weber and WorkLounge Smíchov in Smíchov.
Laptop-friendly cafés: In Karlin, check out Můj šálek kávy and LOFT Karlín. When in Smíchov, visit Kavárna co hledá jméno. Other cool places to work from are The Miners, Kafe Atrium, and Café Neustadt.
Where to find community: Most digital nomads are probably found in Prague. Check out meetup.com, Eventbrite, and the local Facebook groups to connect with fellow nomads.
Train to Vienna: From Prague central station, take the train to Vienna Hauptbahnhof (central station). The journey takes around 4 to 5 hours and tickets cost between 20 and 50 Euro. When taking RegioJet, you will have a direct connection without transfer. Trains come with wifi, plugs, reclining seats, and a board bistro, and for an extra 7 Euro, you can book yourself in the quiet zone.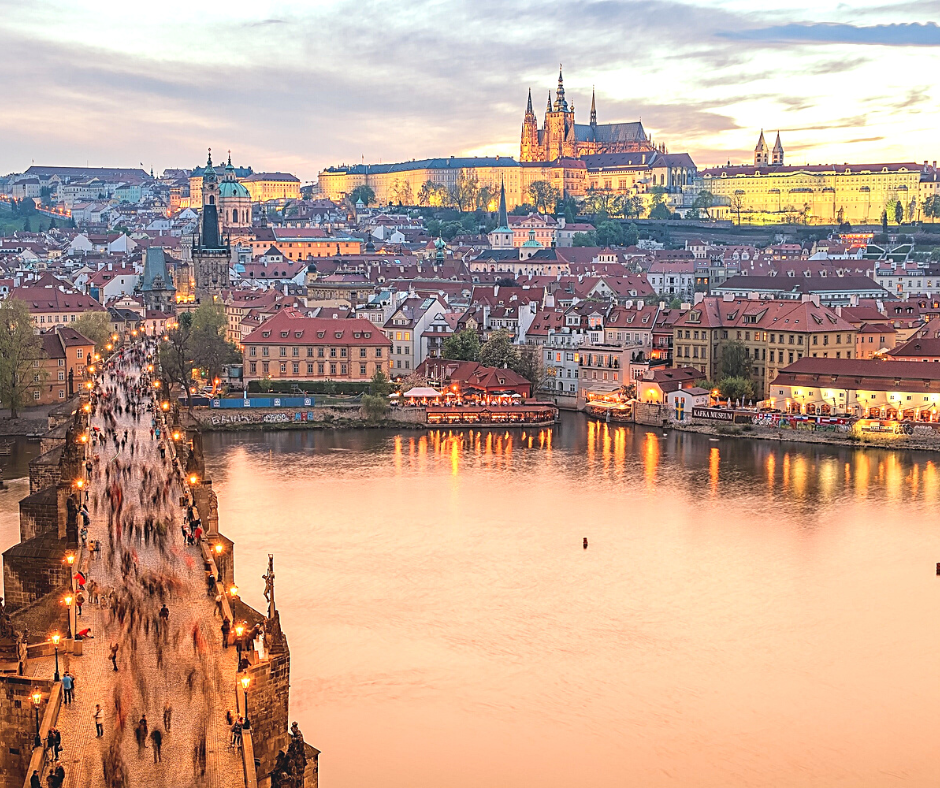 Vienna
In a nutshell: Vienna, Austria's capital, is an essential link between central and eastern European countries, such as neighboring Slovenia, Slovakia, and Hungary. Austrian musicians, architects, artists, and psychologists were world-class in their fields, such as Wolfgang Amadeus Mozart, Friedensreich Hundertwasser, Gustav Klimt, and Sigmund Freud have left their famous heritage.
How to get around: Vienna has buses, a tram, and a metro. Schedules follow strict timelines and are very reliable. Tickets must be purchased in advance. Uber and FreeNow are available in Vienna, as well as public bikes you can use to ride around the city.
Where to stay: Easy and quickly accessible neighborhoods from the train station are Wieden (take U1 to Wieden), or Margareten (S1, S2, or S3 to Matzleinsdorfer Platz). If you are on a tighter budget, try out Leopoldstadt, Donaustadt, Favoriten, and Ottakring.
Where to work: Stockwerk in Reindorf, Das Kommod, Loffice or The Collaboratory in Neubau.
Laptop-friendly cafés: Vienna has many cute cafés to work from, you find more than 40 places here.
Where to find community: Join the meetup.com group Internationals in Vienna with more than 18,000 members, and see what events will be hosted when you are there.
Train to Ljubljana: From Vienna Hauptbahnhof, take the train to Ljubljana. The journey takes around 6 hours and tickets cost between 45 and 65 Euro. If you have time, take the train to Maribor, and stay in this little Slovenian town for a week or two. Check out our article Travel to Slovenia for the best neighborhoods, cafés, and must-sees in Maribor.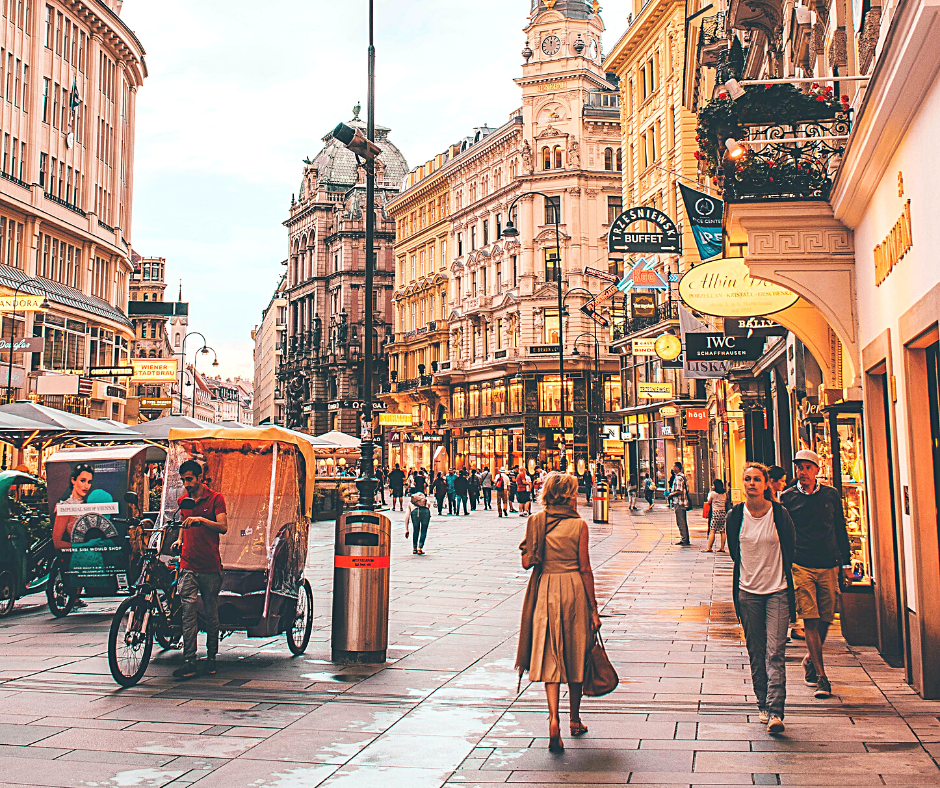 Ljubljana
In a nutshell: Often overlooked, Slovenia is not just a safe, but also a very beautiful, diverse, and cultural destination. Together with Austria, Slovenia is a very good place for outdoor activities, as well as European architecture and history.
How to get around: You can find taxis in front of the train station in Ljubljana. Taxis are a safe way of transport and drivers use the meter. Ljubljana's public transport consists of an extensive bus network. Single tickets start at 1.30 Euro, and buses are included in the Urbana card. Please note, Uber, Lyft, Bolt, and co. are not available in Slovenia.
Where to stay: In Ljubljana, you can find coliving spaces, for example, Kiviju in the Dravlje district. Otherwise, see if you can find a place in either Old Town, Rožna Dolina, or Dravlje.
Where to work: MP Coworking, ABC Hub, or Regus.
Laptop-friendly cafés: In Old Town you find STOW, Kavarna Moderna, Kavarna Nuk, Veganika, and Le Petit Cafe. In Rožna Dolina you find Slaščičarna Galerija Grad. Also worth a visit are Pritličje, and Gostlina Vida.
Where to find community: The biggest digital nomad community can be found in Ljubljana. The capital offers some coworking spaces, but also a good variety of coffee shops to work from. Check out meetup.com for upcoming events, from Bitcoin events to art workshops, expat events, or meetups on storytelling for UX designers.
Train to Split: It takes about 9 hours to take the train from Ljubljana to Split and you will stop in Zagreb, Croatia's capital. The train from Ljubljana to Split costs between 30 and 80 Euro.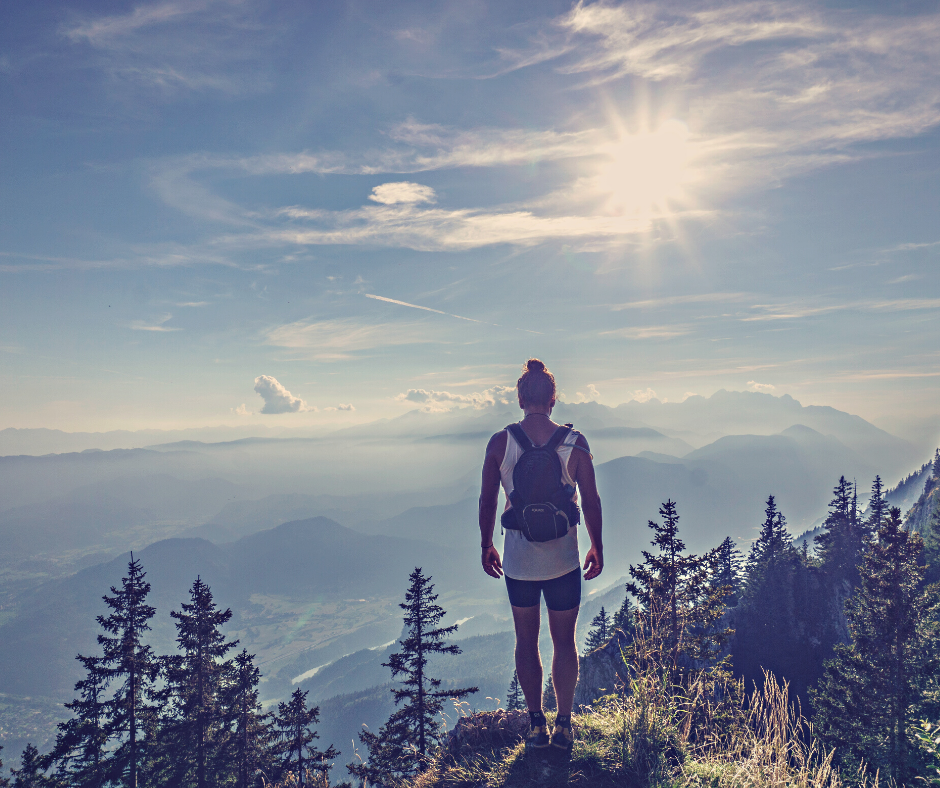 Split
In a nutshell: It is a cozy town on the shores of the Adria, that attracts not only tourists and cruise shippers but also many digital nomads from around the world.
How to get around: From Split's train station, you can walk 700 meters to reach Old Town, 650 meters to Radunica district, or 1.7 km (20 min walk) to Meje district. The small coastal town has a bus network
Where to stay: All in walking distance to the train station, but also to the promenade are the districts of the Old Town, Radunica, and Meje. Radunica has small, narrow streets and was once a social, lively local neighborhood. Today, locals moved elsewhere and turned their homes into profitable Airbnbs, as this neighborhood is popular among short-term tenants. Meje is the hip and cool district of Split. If you want to avoid noisy and busy nightlife, then do not stay in Bacvice.
Where to work: With locations in Zadar, Dubrovnik, Hvar, and Split, Saltwater Nomads is a cool coworking and coliving space for nomads. Additionally, check out The Works.
Laptop-friendly cafés: D16 Café, and Kava2 Speciality Coffee Shop Split.
Where to find community: You find groups and events on meetup.com, for example, Saltwater Nomads with nearly 200 members.
End: From Split, you can take the ferry to Italy, a plane to Greece, or to many other European cities.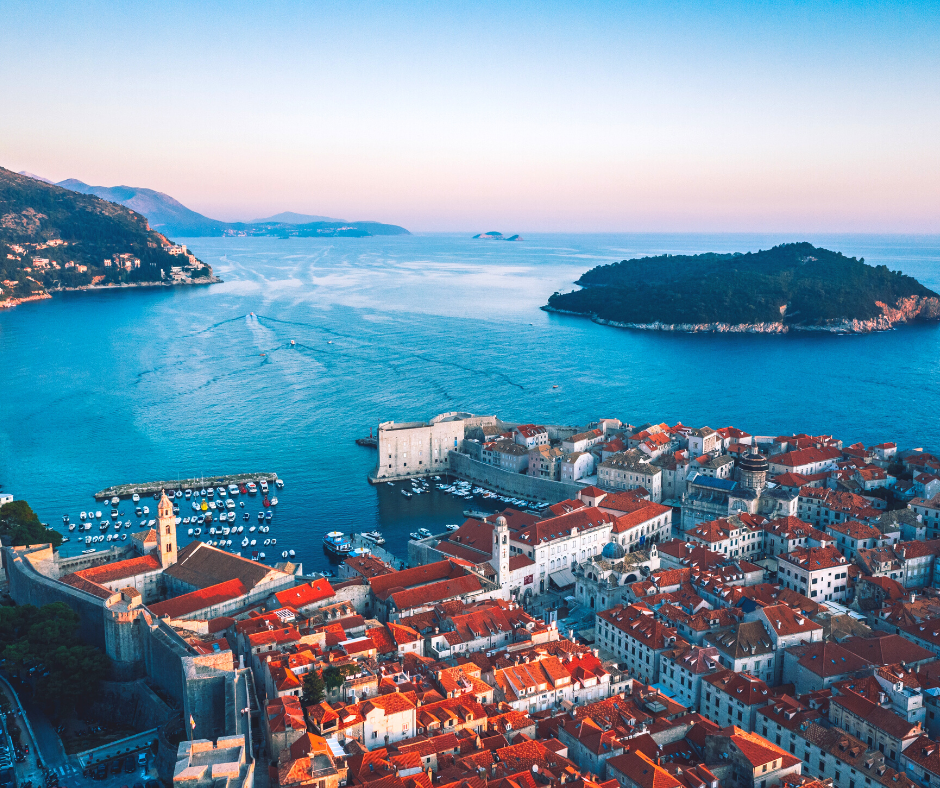 Estimated costs
Train tickets
The train tickets from Prague to Split cost around 150 Euro when purchased as single tickets.
Accommodation
The accommodation varies from season to season. In Prague and Vienna, you can expect to pay a minimum of 1,000 Euro per month in rent, when staying in your own apartment in the city center. Ljubljana is a bit more affordable with around 800 Euro per month. Split is a trending nomad destination and prices are around 1,000 Euro during the summer months, but drop down to 600 to 800 Euro around November until March. Please note, that during the summer months, rents are higher than in November, January, or February. Also, these prices are based on Airbnb which should be the highest rates. It is possible to find cheaper places by monitoring Facebook group listings, swapping homes, housesit for free, or finding serviced apartments. The estimated median rent per month should be around 900 Euro.
Restaurants
You can expect to pay between 15 and 25 Euro per meal including a bottle of water. If you go lower with your budget and eat more street food, you can also get meals between 5 and 10 Euro. Grocery shopping is expensive when you shop in supermarkets near city centers, which are better accessible than bigger grocery stores outside of the centers. You can estimate spending around 500 Euro per month on food with a mix of eating out and preparing meals at home.
Coworking spaces
The cost for coworking spaces varies but is somewhere between 150 and 250 Euro per month.
Estimated cost: 1,450 Euro per month without coworking

Best season
There is no best season that fits all. It depends if you want to travel during the best weather, which is probably during the summer months, which come with very high price tags and high popularity. Or you want to travel with fewer crowds in the low season, which comes with lower prices but colder and/or rainier weather.
Weather
When coming in summer, have a look if your accommodation comes with AC. In Europe, many countries do not build AC by default. When coming in winter, make sure that your accommodation in Split offers heat. Prague, Vienna, and Ljubljana should offer central heating in the apartments. The best weather can be expected from April to October. The hottest month is July with max. temperature from 24 degrees Celsius in Prague to 31 degrees Celsius in Split. For Prague and Vienna, June comes with the most rain, for Ljubljana, most rain can be expected in June, August, and September. In Split, it rains mostly in November.
Popularity
July and August are popular holiday months for most European due to school holidays paired with favorable weather conditions. Prague, Vienna, and Ljubljana are big cities with plenty of accommodation and sights. As Split is a small coastal town, it attracts not just summer tourists who stay in town, but also cruise shippers. Check out the cruise ship schedule.
Costs
When the best weather matches with summer holidays and popularity increases, prices rise too. The highest costs can be expected from June to September, with the peak months of July and August. November, January, and February are less frequented months and you should get better deals, especially on accommodation.  
Traveler type
This itinerary is designed for the slow-traveling nomad with the heart of a traveler and a bigger travel budget. This itinerary is not for the budget-sensitive traveler, as both Prague and Vienna are quite expensive - but wonderful - destinations. Ljubljana might be off the beaten track and not yet on the radar of nomads. This trip ends in Split, a beautiful coastal town with beaches, and festivals.

This train trip connects 3 European capitals which offer very good public transport, access to Uber and co., and taxi service. If you stay longer in one place, this trip should be easy to organize.