Last updated 2022, October 18th: In the heart of Europe, Germany is nestled between 9 neighboring countries and stretches from the coasts of the North Sea and the Baltic Sea to the Alps. Germany, mostly known for Octoberfest, pretzels, and beer has more to offer than just Bavarian traditions, although they sell very well in exports.
Berlin, for example, is a thriving startup hub, Munich has a growing IT industry, and Hamburg has not just an important and beautiful port but also more bridges than Venice and Amsterdam and a stunning opera house and a vibrant nightlife in one of Europe's largest and most famous redlight districts. Cologne might have the most friendly citizens, the Rhein and the cathedral, tasty beer served in tiny glasses (Kölsch), and of course the best carnival in Europe.
🌱 Travel health insurance for Germany
💡
Genki Explorer
is a travel health insurance with worldwide cover. Monthly payment plans, and easy signup in less than 1 minute.
The table of content will be generated here
🇩🇪 Entry requirements for Germany
To enter Germany as a passport holder of the European Union, you don't need a visa to enter the country. If you have another passport other than an EU passport, please make sure you either have a valid Schengen visa or an exemption. The following points are good for entries via plane, land, or sea.
Valid visa: valid visa for non-Schengen citizens or national ID/passport for Schengen citizens
Travel health insurance: Travel health insurance is required to get a Schengen visa. Check out Genki Explorer.
✈️ How to get to Germany
Plane: The international hub of Germany is Frankfurt International Airport. Located in the center of Germany, Frankfurt Airport is one of the major connectors for Europeans and has direct flights to most parts of the world. Cities like Berlin, Munich, Hamburg, and Cologne have city airports too, which are well connected for inter-European destinations. Airports in Germany have very good access to public transport, such as metro/subway, busses, and intercity trains to other parts of Germany. In Germany, you need to buy a ticket for public transport before entering the train. You find ticket machines before entering the gate.
Train: The German railway system is mainly operated by Deutsche Bahn and connected to other European cities such as Prague, Paris, Amsterdam, Vienna, Brussels, the Baltics, the Scandinavian countries, and the east of Europe.
Bus: A cheaper option to travel to German is by taking the bus. You can find Flixbus in many German cities and smaller towns connecting inner-German destinations with other European cities in every corner of Europe.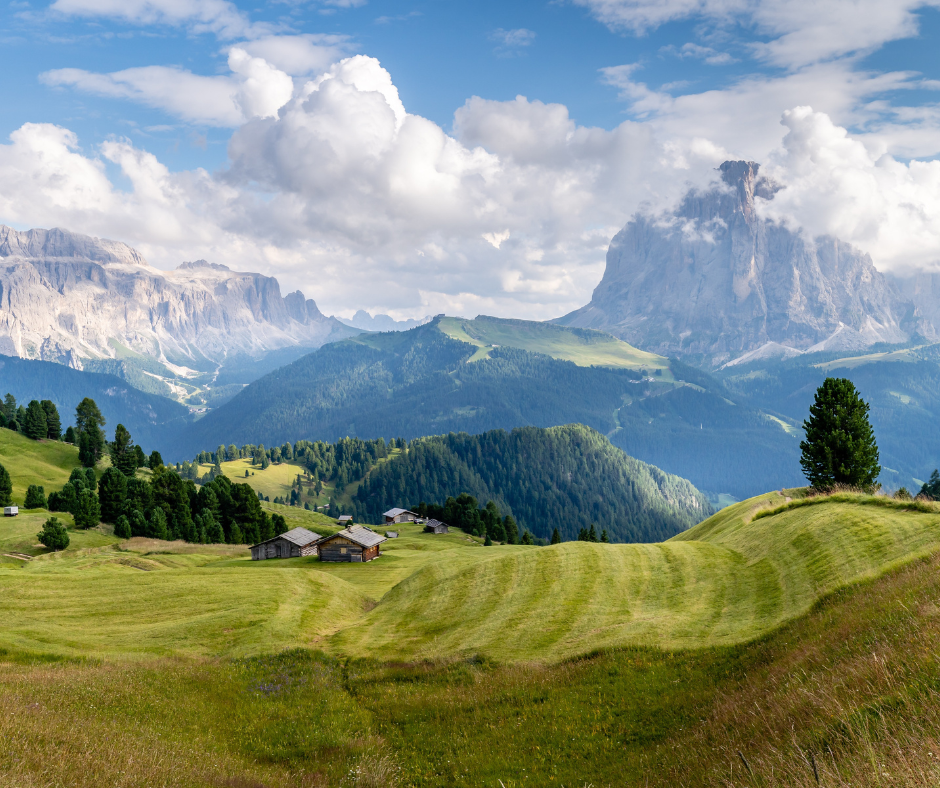 🚌 Public transport in Germany
Public transport: In general, public transport in Germany is pretty good. There is an extensive bus network connecting smaller towns and metropolitan areas, as well as a fast and reliable railway network. Additionally, Frankfurt is the major international hub for travel and you find connections from Frankfurt in all corners of the world.
Trams, Metro, Subway: Almost every bigger and medium-sized city provides public transport by either tram, metro, subway, and bus network. Make sure to buy your ticket before entering the car. You can also download the apps and purchase your ticket on your way. Check out BVG (Berlin), HVV (Hamburg) and MVV (Munich).
Uber: The service is not available in Germany.
Taxi: The old-fashioned way of getting around is the taxi, which is a safe and reliable form of transport in German cities although it is not cheap.
Car sharing: There is the option to use car-sharing in some European cities. Get an account with Share Now which is an easy form to get around on your own timeline and itinerary.
🏡 How to find a place
Short-term rentals: Have a look at TempoFLAT, Homelike, Spotaflat, wunderflats, and Flatio, before searching on Airbnb. Germany is not cheap when it comes to renting an apartment but most of the time, the quality of the place should be very good, including central heating, and double-glazed windows. Having an AC in Germany is an add-on benefit and not standard as most of the year, the weather doesn't require an AC.
Shared places: Check out wg-gesucht, a website that offers listings for all kinds of shared accommodations. From a private bedroom in a shared flat to dormitories in shared houses or partially-shared space in a shared apartment. You can find short- and long-term, furnished and unfurnished rentals.
🏘 Where to stay in Berlin
Mitte: Berlin-Mitte is the central part of Berlin with all the major attractions. In Mitte, you find the Brandenburger Tor, Alexanderplatz, embassies, museums, and synagogues next to shops, bars, cafés, and restaurants. Mitte is a popular residential district that comes with high rental prices. Airbnb shows monthly rents of 1,500 Euro for a furnished place. Of course, there are ways to stay cheaper but you need to invest time in researching, have local contacts, and know your way around Airbnb.
Prenzlauer Berg: Another very popular district is Prenzlauer Berg, also known as "Prenzl Berg". The hip and international Prenzl Berg is central and comes with very good infrastructure for business, leisure, recreation, and sightseeing. Monthly rentals will be starting at around 1,600 Euro for a furnished place.
Kreuzberg: Kreuzberg is known as the artsy, bohemian pulse of the city. With urban clubs and fancy eateries, this district casts its feathers from a poor and dirty working-class quarter to the place to be when in Berlin. Due to gentrification, you can recognize the transformation to one of the most wanted districts by just looking at the rental prices. However, if you are lucky, you can still find small apartments for less than 900 Euro a month.
For more detailed information on where to stay in Berlin, where to find accommodation, and the monthly cost of living, check out our article The real cost of living in Berlin.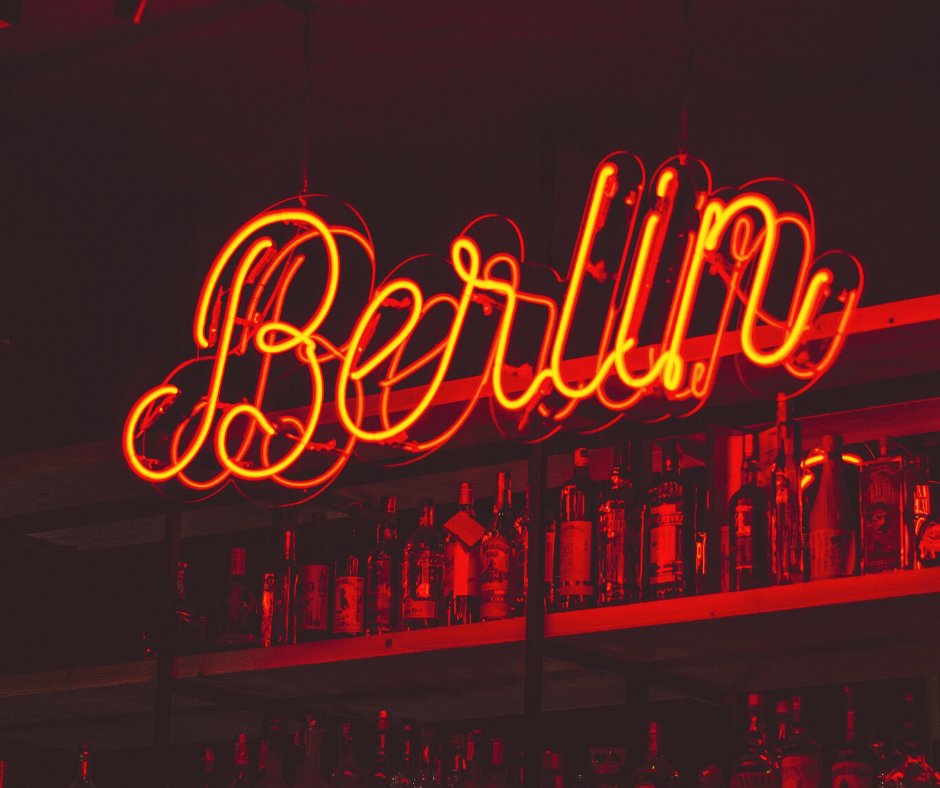 🧑🏻‍💻 Where to work from in Berlin
Coworking spaces
Coffee shops
KleinMein Coffee & Coworking: The coffeehouse combines freshly roasted coffee blends and tasty food such as focaccias and cakes with a professional coworking area and comfy seating. Due to the professional set-up and laptop-friendly atmosphere, they also have hourly or daily rates for coworking. One hour costs 5 Euro, a day ticket is available for 15 Euro.
Stilbruch Kaffee: Stilbruch Kaffee in Berlin-Friedrichshain is centrally located and serves its guests everything from healthy vitamin bombs and bowls to wraps and oriental meze. The café is well equipped with plenty of sockets, cozy chairs, and bis tables.
🏘 Where to stay in Hamburg
Hamburg-Mitte: Hamburg-Mitte offers parks such as Planten un Bloomen or Alster and famous sights like Michel and the harbor of Hamburg which is home to the popular Elbphilharmonie (opera house) and Landungsbrücken (the docks). Areas worth checking here are Neustadt, Altstadt, and Hafencity. Hafencity is a trending district where former warehouses were transformed into modern luxurious lofts. Monthly rentals start at around 2,000 Euro.
Altona: One of the trendiest and loudest neighborhoods of the port metropolis is Altona. Altona is home to the St. Pauli football club, the red light district Reeperbahn and the politically active Schanzenviertel (highly to be avoided May 1st). If you wish to live where the action is, Altona is the place to be. Due to the steadily growing attractiveness of the district, rents have also risen enormously in recent years. It is worth checking wg-gesucht for temporary housing because some residents have very (!) old lease contracts with lower rents that allow them to charge less than the market prices. On Airbnb, rentals start at 1,000 Euro a month.
Eimsbüttel: This hipster district has charming historic flats and buildings, cozy cafés, vintage stores, small bookshops, and diverse dining options. Traditionally Eimsbüttel is celebrating the Osterstraßenfest once a year, a small street festival with food trucks, bands, and huge flea markets. The district is very popular for living and rents are comparatively high. On Airbnb, a fully furnished 1-bedroom apartment would start at 1,600 Euro.
🧑🏻‍💻 Where to work from in Hamburg
Coworking spaces
Betahaus Hamburg: There are 2 central locations of Betahaus in Hamburg, one in the Schanzenviertel and one in the Hafencity, both close to attractions, bars, restaurants, and supermarkets. Both coworking has enough space to host events and workshops. The onsite café serves coffee specialties, soft drinks, and snacks. One month of coworking, including a flex desk and 24/7 access costs 219 Euro.
Mindspace: This boutique coworking space is right next to a metro station, the city center, and a shopping area, as well as to the riverside. Mindspace memberships come with an artsy interior, a café, a bar, and sofa lounges. Prices start at 300 Euro a month.
Beehive: Another coworking option is Beehive, close to the central station and located in St. Georg, Hamburg's famous LGBTQ-friendly neighborhood. Beehive is a self-check-in coworking space. You register online upfront, book a table, and then get access via code. The monthly price is 190 Euro.
Coffee shops
Public Coffee Roasters: The micro coffee roastery has 4 locations in Hamburg. Blends are hand-roasted in a houseboat on the Elbe and the brand stands for quality, taste, and fair trade. The café offers enough workspaces, a quiet atmosphere, and plenty of sockets for an efficient working session.
🏘 Where to stay in Munich
Glockenbach: Trendy pubs, eateries in quiet backyards, small boutiques, and iconic bars make up the charm of Munich's Glockenbachviertel. Even Freddie Mercury came here to party and the area is still a hotspot for the LGBTQ community. Monthly rent for a 1-bedroom furnished apartment starts at 2,300 Euro. Checking wg-gesucht could be a good choice for cheaper short-term options.
Maxvorstadt: Architecturally and culturally, Maxvorstadt is one of the most interesting districts in Munich. In addition to a number of museums, sites, and monuments, the city's most important universities and colleges are located here. The many tourists, academics, and international students make Maxvorstadt a culturally diverse, tolerant, and lively district. The area is very popular among residents and it can get frustrating looking for a short-term apartment for less than 1,900 Euro per month.
🧑🏻‍💻 Where to work from in Munich
Coworking spaces
Werk1: The coworking space is fairly close to Munich Ostbahnhof and easy access to restaurants and recreational green spaces. Werk1 offers space for about 40 different start-ups and creates a warm community between digital nomads and permanent startups. The in-house café supports focused work units with fresh paninis and coffee specialties. A membership with unlimited access costs 190 Euro per month.
Mindspace: Mindspace is a global-boutique coworking provider directly located at the Stachus. Part of the coworking space is two terraces, lounges, team spaces, telephone booths, and plug-and-play areas. Monthly coworking memberships start at 450 Euro.
Coffee shops
Man versus Machine Coffee Roasters: The independent micro-roastery has 2 central locations in Munich, both great destinations for work sessions. In addition to very good coffee and delightful food, there is free wifi.
Gartensalon: Gartensalon offers a small but fine breakfast, delicious homemade drinks, and cakes. When the weather permits, sit in their cozy outside area in the yard. Unfortunately, the café opens only on weekends from 10 am to 5 pm.
🚊 How to travel around
Train: Germany has a really good railway system that connects not only almost every metropolitan area with smaller towns and villages but also international destinations in neighboring countries. And although Germans tend to complain a lot about Deutsche Bahn (DB), the German railway company, compared to other parts of the world, trains are safe, clean, reliable, and well-maintained.
Bus: A cheaper option to travel across German is by taking the bus. You can find Flixbus in many German cities and towns connecting destinations from the very north of the country with places far south and even places in neighboring countries.
🎖Must see
The Berlin Wall: Built in 1961, the wall was the most visible manifestation of the Cold War and divided the city of Berlin, and Germany as a country into 2 parts which lasted until 1989. It extended about 140 kilometers and you can see metal plates and marks along its former route. Today, you find traces of the wall also at the East Side Gallery, the Berlin Wall Memorial, and at Mauerpark.
Brandenburger Tor: The Brandenburg Gate is the most important landmark of the German capital with a history, dating back more than 200 years. During the Cold War and the division of Berlin, the Brandenburg Gate was in a restricted area and could not be visited. When the Berlin Wall fell, it was finally open to visitors and became one of the most iconic symbols of the Cold War era.
Berlin's Museum Island: Museum Island is a unique complex of 5 museums in central Berlin, including the Altes Museum, Neues Museum, Pergamon Museum, Bode Museum, and Alte Nationalgalerie located on an island. The museums feature important archaeological and art collections such as the 3,000 years old buster of Nefertiti or the 17-meter tall gate of Miletus, built in the 2nd century. If you want to visit Museum Island, the closest metro or tram stop is Friedrichsstraße. The entrance fee is between 5 to 10 Euro for each museum.
Speicherstadt in Hamburg: The Hamburg Speicherstadt is the largest historical storage facility complex worldwide and dates back to 1888. A special technical feature is the foundation of the Speicherstadt. The buildings rest on around 3.5 million oak posts that have been rammed up to 12 meters deep into the soft silt. Today you can explore the Speicherstadt including some of its famous warehouses by foot, biking, or in a ricksha. Suggested sites in the Speicherstadt are the Elbphilharmonie, the HafenCity, the Spice Museum, and the Miniatur Wunderland.
Miniaturwunderland in Hamburg: If you plan your trip in advance, check out Miniaturwunderland, the world's largest model railway. Tickets are rare but definitely worth it and mindblowing. Adults pay a 20 Euro entrance fee.
St. Pauli: The city's most popular district and the heart of Hamburg are definitely St. Pauli. Close to the waterside, the harbor, and Landungsbrücken (the docks), you can go wild at the Kiez (Reeperbahn) or taking a self-guided tour, following the footsteps of the Beatles. Recommended bars at the Reeperbahn are Zum Goldenen Handschuh, Das Hotel, Sommersalon, Hörsaal, Die Ritze und Zum Windjammer.
Marienplatz in Munich: Marienplatz is the center of Munich and was the most important marketplace for many centuries. There are shopping malls and restaurants around Marienplatz, the pedestrian zone (pedestrian-only shopping district) begins here and it is only a few steps to the Viktualienmarkt and the Frauenkirche. At 11 am and 12 pm daily you can marvel at the Glockenspiel (chime of bells) on the new town hall tower. The story tells the wedding of Duke Wilhelm V. and Renate von Lothringen, in whose honor a knights tournament was held on Marienplatz. The Glockenspiel consists of a total of 43 bells and is powered by solar cells.
Biergarten: When it comes to Biergarten, Bavarians are a bit stubborn. Before a Biergarten can call itself a Biergarten, certain criteria have to be met. A Biergarten in the Bavarian sense has a rustic but simple interior, allows consumption of brought-in food, and the outdoor areas must have a garden character, typically with gravelly soil and chestnut trees. If you visit Munich you should definitely stop by a Biergarten or Bierkeller such as Biergarten am Wiener Platz, Biergarten Insel Mühle, or Augustiner-Keller.
💡Good to know
Internet: When it comes to internet speed, Germany ranks 23rd among a comparison of 100 countries. The median internet speed is 69Mbps download and 23 Mbps upload for fixed broadband.
Sim card: As we mentioned, buying a sim card in Germany can cause a headache. A good option is Lebara with a 4 weeks package of 4 GB for 9.99 Euro.
Sockets: Type F
Digital nomad community: Almost every bigger city has a digital nomad facebook group such as Digital Nomads Berlin, International Friends Cologne, or Munich Expats. It is worth checking websites like Mit Vergnügen, and meet-up.
Events: Check out Mit Vergnügen Berlin, Heute in Hamburg or Mit Vergnügen München and find things to do after work and on the weekends.
Cost of living: Depending on region and lifestyle, the country's average cost of living is 1,900 Euro. Find detailed information in our article The real cost of living Berlin.
Currency: Official currency is Euro.
Climate: Germany has a temperate climate with average summer temperatures of 23.6°C. The coldest month is January with an average temperature of 2°C.
Safety: Germany is a very safe country and ranks 17th on the World Peace Index. Neighboring country Denmark ranks 3rd, Austria 6th, and Switzerland 7th. All other neighboring countries are ranked safe as well.
Health care: Public health services and of course private health institutes are pretty good in Germany. Citizens are part of the public health care system by default and medical professionals from doctors to pharmacists are highly trained and often specialized. Not saying Germany is famous for medical tourism but if you need treatment, the service will be probably very good.
Food: German cuisine might not be popular outside of the country, but they are very proud of their bread and pastries. And even on the tiny islands of Koh Kut in Thailand or Phu Quoc in Vietnam, or in the Mexican provincial town of Merida, you will find a German bakery. German food is savory, hearty, and filling. Portion sizes in restaurants are mostly smaller than in the US but bigger than in France. Germans have four meals, breakfast, lunch, dinner, and a coffee and cake break in the afternoon, similar to Sweden's fika (coffee and cake break).
🚧 What to avoid
Being late: Let's start with a stereotype that Germans love to be on time. I would say this is true for the majority of occasions. Arriving late to a business meeting is seen as rude and even meeting up with your German friend is time sensitive with a tolerance of 5 minutes. The best is to send a message that you will be late. Germans are often 5 to 10 minutes earlier in the meeting. When a train departs 5 minutes later, Germans roll their eyes and are ready to write a complaint.
Expensive rents: Finding an affordable apartment in Hamburg, Munich or Berlin is nearly impossible. The rent has increased drastically in the last 2 decades and housing can be expensive. Dive deep into the research, and you will find something within your budget but it might require lots of time. I have friends in Hamburg, who are looking for an affordable place for years. .
Buying a sim card: Getting frustrated over sim-card registration. For most German mobile providers, you need to show your German address which you might not have registered. This can be frustrating when you are just visiting. The best is to check out the best provider in the particular area and ask local expat groups which sim card to buy and how to unlock it.
Winter: Coming in winter can be a little bit depressing if your mood depends on sunshine. I hear often that Berlin is grey and sad in the winter months, and Hamburg can be a series of stormy and rainy days without seeing the sun for weeks. In Hamburg, you should invest in rubber boots, and in the south of Germany, you need warm winter coats and snow boots to keep you warm.
Missing Christmas markets: On the other hand, you can not visit Germany in winter and not have the experience of authentic and real Christmas markets. From the tiniest village to metropolitan areas, you can drink hot Gluhwein (mulled wine) or Feuerzangenbowle at bonfires.
No interest in football: Having no interest in football (soccer) is accepted but it is most likely that your new local German friend will bring you to a soccer tournament or the closest neighborhood bar (Kneipe) and expects you to become a fan. Soccer is pretty big in Germany and kids join soccer clubs in the same year they learn how to walk.
🚴🏻‍♀️ How to stay healthy
Stay active
There are endless ways how to stay active and fit in Germany. From water sports to hiking, to gyms and yoga, and walks through forests - Germany is a great country for outdoor activities.
Gyms: The classical way for your workout. You will find gyms in every town in Germany and monthly memberships start from around 15 Euro per month up to several hundred.
Yoga: If gyms are not your cup of tea, why not stay healthy by following the ancient yogis? Germany offers yoga studios in every corner of the country.
Kitesurfing at the Baltic Sea: Check out Warnemünde, an idyllic small town on the coast of the Baltic Sea and a famous spot for surfers and kite surfers. Due to the rough climate, the summer months might be good to start.
Hiking in German low mountain ranges: Germany has many (many, many) low mountain ranges from the Sächsische Schweiz (Saxon Switzerland Mountains) in the East, the Schwarzwald (Black Forrest) in the Southwest, the Harz in the central North, and many more. Check out the closest low mountain range to your destination and take a hike on the weekend.
Skiing and snowboarding in the Alps: The Alps are famous for winter sports, and you can find resorts, pistes, and slopes in the German, Austrian, Swiss, Italian, and French Alps. Read our article about skiing and snowboarding and how it improves your health.
Inline skating, skateboarding, and rollerblading: Many towns in Germany have dedicated cycling and skating areas or routes, for example, Berlin, Hamburg, Cologne, or Munich. But actually, you might find great skating trails all over Germany. Have a look here at the best skating trails in Berlin.
Cycling and mountain biking: Cities like Hamburg, Munich, and Cologne are very bicycle-friendly and offer dedicated sidelines for cyclists. Bigger cities offer bike-sharing services you can easily sign up and pay through a credit card or Paypal, for example, Stadtrad (Citybike) in Hamburg. Also, mountain biking is very popular in Germany and there are thousands of dedicated cross-country mountain bike routes that lead to neighboring countries such as the Netherlands, France, Austria, and Poland.
Running: Cities like Frankfurt, Cologne, Hamburg, Berlin, and Munich have big parks and green areas where a morning run is such a fun outdoor activity. Check out the local expat group on Facebook, meetup.com, or ask around to find a running group if you prefer to run with others.
Rowing on Elbe, Rhein, and Main: Coming from Hamburg, rowing is a big activity taking place on the Elbe River. You can join a rowing club in Berlin, Hamburg, Munich, or Frankfurt.
Health risks
Water quality: Tap water quality in Germany is good or very good for drinking.
Air quality: The air quality in Germany is good.
💡
Experiences to share or questions to ask for Germany?
🇪🇺
Where to travel next? Destinations close to Germany.