Last updated 2022, November 28th: Portugal has played the underdog role for many years, traded as a hidden gem but never really experienced real hype compared to its famous neighbor Spain. While France and Spain welcomed nearly 90 million and 84 million international tourist arrivals in 2019, Portugal came 10th place with 24 million tourists.
However, Lisbon, Porto, and the island of Madeira became quite popular on the remote working scene, according to Nomadlist and The Student Hotel, a rising star in digital nomad-friendly hospitality.
🌱 Travel health insurance for Portugal
💡
Genki Explorer
is a travel health insurance with worldwide cover. Monthly payment plans, and easy signup in less than 1 minute.
🇵🇹 Entry requirements for Portugal
To enter Portugal as a member state of the European Union, please make sure you either have a valid Schengen visa or exemption or are a citizen of the EU providing a valid ID card or passport. The following points are good for entries via plane, land, or sea.
Valid visa: valid visa for non-Schengen citizens or national ID/passport for Schengen citizens.
Insurance: Travel health insurance is required to get a Schengen visa. Check out Genki Explorer.
✈️ How to get to Portugal
Plane: Lisbon International Airport is located 7 km northeast of the city, and besides connecting Portugal with Europe, the airport is an important hub to connect Europe with Africa and Latin America. From the airport, you can take an Uber or DriveNow, a taxi, the metro, or the bus to your final destination. A single ticket with the metro is 1.45 Euro.
Train: Lisbon International Airport is connected with the main train station in Lisbon, the Gare do Oriente. From the train station, you can get connections to the north, such as Porto and Braga, as well as to the Algarve in the south.
💡
We traveled from Spain to Portugal and we absolutely love it.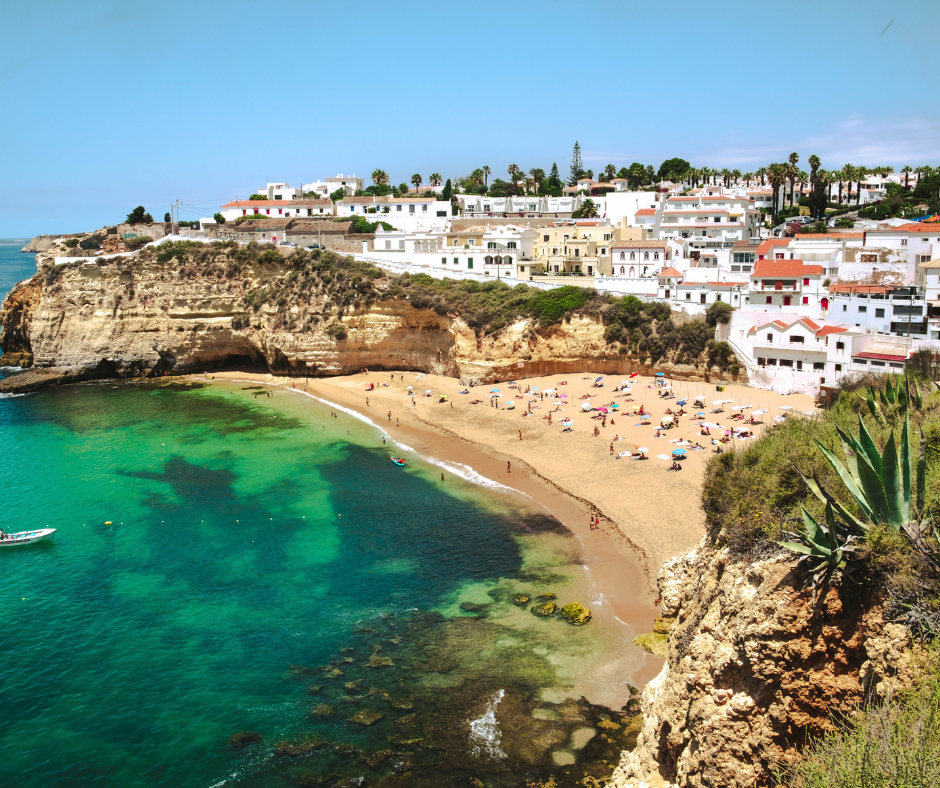 🚌 Public transport in Lisbon
You can purchase daily, weekly, monthly, and annual tickets for the public transport network.
Metro: Four metro lines, red, yellow, green, and blue, are operating in Lisbon. The green line connects the main sightseeing points, as well as the neighboring town of Cascais. The red line connects the city with the airport. Single tickets are available for 1.45 Euro, it is possible to get weekly and monthly plans.  
Tram: The tram in Lisbon started operating in 1873, and you can not miss its yellow wagons that rattle and screech through the narrow streets. A tourist highlight is tram no. 28 which takes you around the old town. Take E15 tram to Belem.
Taxi: A safe and reliable form of transport is by taking a taxi, e.g. Taxi Lisboa or Radio Taxi.
Uber: Alternatively to taxis, you can also book a ride with Uber or DriveNow.
Bicycle: Lisbon is not especially bicycle-friendly and is aware of the many steep streets you can have in many districts. Combine them with cobblestone and narrow sidewalks, trams, and lots of traffic and Lisbon is overall not really recommendable for cycling.
🏘 Where to stay in Lisbon
Alfama: Known as the student district and vibrant nightlife, Alfama is one of the most photogenic districts in Lisbon, just east of Bairro Alto.
Bairro Alto: Between Santos to the west, and Baixa to the east, Bairro Alto is famous for its nightlife. You find many restaurants and bars here.  
Santos: A more budget-friendly neighborhood is Santos, between Jardim da Estrella in the north, Barrio Alto district in the east, and the shore.
💡
We featured Lisbon in our series "The real cost of living in.."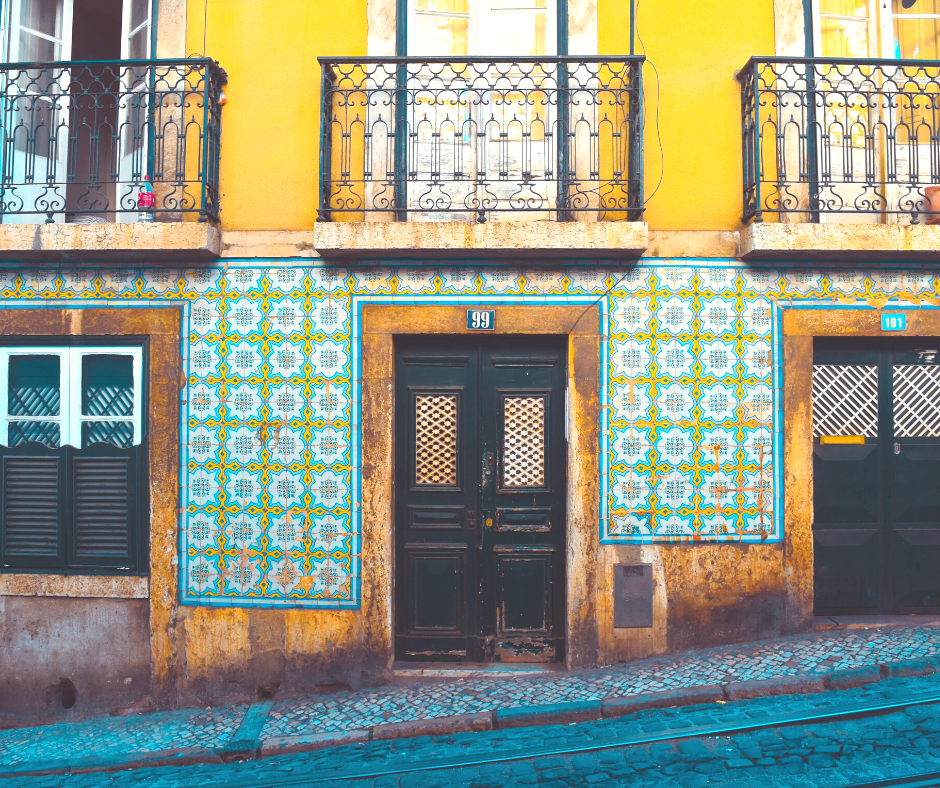 🏡 How to find a place
Facebook Groups: Check the local Facebook groups, for example, Apartments & Rooms for Rent - Greater Lisbon, Lisbon - Rent a house, villa, apartment, flat, condo, room, bedspace, or Lisbon Apartments/Rooms/Houses for Rent/Sale.
Flatio: The new Airbnb? I got this tip from our team member Pedro, and it is definitely worth checking it out and comparing prices to Airbnb listings.
Airbnb: When searching on Airbnb, you can estimate paying around 1,000 Euro per month for everything offering one bed, meaning a bedroom in a shared place or a tiny one-bedroom apartment. For something slightly bigger, you can estimate paying 1,000 Euro more. Lisbon is one of the most expensive cities to stay in at the moment. Summer months are especially popular.
🧑🏻‍💻 Where to work from in Lisbon
Coworking spaces
Outsite Lisbon Coworking: Located in the central spot of Lisbon Outsite offers not only a coworking space but a coliving space as well. Outsite Lisbon has a great community with frequent dinners and events that make it easier to meet new people. Membership and cost breakdown.
Lisbon WorkHub: Started in 2015, this place is based in an amazing art deco warehouse in the Maravilla neighborhood. Open 24/7, the space features big windows, lots of natural light, friendly staff, and a fully-equipped kitchen. Plenty of excellent space for hosting events and gatherings. Membership and cost breakdown.
Coffee shops
COPENHAGEN COFFEE LAB: Brewing specialty coffee in Lisbon since 2014, the Denmark-based company has expanded throughout the city with four locations. A bit of a Starbucks vibe but it's better.
Dear Breakfast: Definitely one of the more chic and sleek cafes in the city is Dear Breakfast, which is fairly new to Lisbon's cafe scene, having opened in the summer of 2017. The beautiful interior is washed in white, features airy archways, and is accented by plush pink and blue seating. Whether you come here for a quick caffeine hit or stay awhile and enjoy their all-day breakfast, I'm pretty sure you're going to love everything about this stunning spot.
🏘 Where to stay in Porto
Bonfim: A calm residential neighborhood with local shops, restaurants, and cafés.
Baixa: Baixa is Porto's bustling downtown. The second-largest city in Portugal, Porto, has a small but steadily growing nomad community. Downtown, you find many sightseeing points, cafés, and coworking spaces.
🧑🏻‍💻 Where to work from in Porto
Coworking spaces
OPO Lab: With a clear focus on design, marketing, digital fabrication, architecture, and engineering, this coworking space emphasizes on stabilizing local entrepreneurs and the city's economy. However, they welcome international nomads with open arms. Monthly membership is around 100 Euro plus VAT.
Porto i/o: This space hosts regular events, and creates a community of local and foreign nomads. It comes with 2 locations, one in the center and one at the riverfront. The monthly membership is 130 Euro.
Coffee shops
Majestic Café: Further inland from the river, is a café that will transport visitors back in time with its beauty. The Majestic Cafe, as its name suggests, isn't only one of the most romantic cafés in Portugal but also one of the most beautiful in the world. Dating back to the 1920s, the interior is decorated in antique Belle Epoque style. Located centrally, on the popular Rua de Santa Catarina, the Majestic Café is very easy to find.
Café Guarany: Cafe Guarany is also one of the oldest hangout spots in the middle of the historical Porto. Although opened in 1933, the renovations from 1994 are responsible for the café as it's known today. This location is another with a history of attracting creative patrons, from writers to musicians, and hosts a number of cultural and social events including fado and Cuban music nights.
🚊 How to travel around Portugal
Train: Portugal provides excellent public transport. The towns in the Algarve are easily accessible by train. From the Algarve, take the train to Coimbra, Porto, or Braga, before you return south to Lisbon. Lisbon and Madrid are connected via train too, which makes it easier and sometimes cheaper to connect internationally via Madrid to South America, for example.
Uber: Uber is really affordable in Portugal and almost everywhere available. In some parts of the Algarve, it makes sense to install other rideshare apps, such as Bolt and Free Now.
Bus: Similar to the railway network, Portugal has a pretty good bus network too. The downside is that buses are often equally expensive to Uber rides. So, although bus networks are provided, they often make no sense moneywise.
Car rental: Portugal comes with modern and wide roads and highways and especially in the Algarve, it is easy to travel around by car. However, the Algarve is very well connected with the train system, which is super cheap that it makes no sense to rent a car.
🎖Must see
Lisbon: Try paistéis de Belém, take the tram 28 through the historic center of Lisbon, walk the famous Avenida da Liberdade and the extension, the Rua Augusta up and down, and if you have some strength left, drag yourself up to the castle and enjoy the rewarding view of the city.  
Porto: In the north of Lisbon, accessible by train, you find Porto, a beautiful hilly town on the banks of the Douro River. If you are free from vertigo, walk across the Luís I Bridge to the other side of the city, to Vila de Gaia, a famous spot for port wine tastings. Porto is very walkable and comes with plenty of cute cafés, restaurants, and nightlife.
Algarve: The southern coast of Portugal, the Algarve, is easily visited by train. From the Spanis border to Sagres, every major town is accessible via train. Nice spots to spend some weeks are Albufeira and Lagos.
Madeira: Madeira has created a digital nomad village. You can live and work on the island among other remote workers in a unique place that is designed to cater to international guests. Madeira is a hiker's paradise with a unique landscape, idyllic villages, and beautiful beaches.
Azores: Around 1,700 km off the coast of Portugal are the Azores, a group of 9 bigger islands and many smaller islets. The Azores are famous for the crater lakes, their lush vegetation, foggy and mild climate, as well as grasslands.
💡
We featured the idyllic town of Coimbra, north of Lisbon, in our article "Europe on a budget: 7 cities for less than 1,500 Euro a month"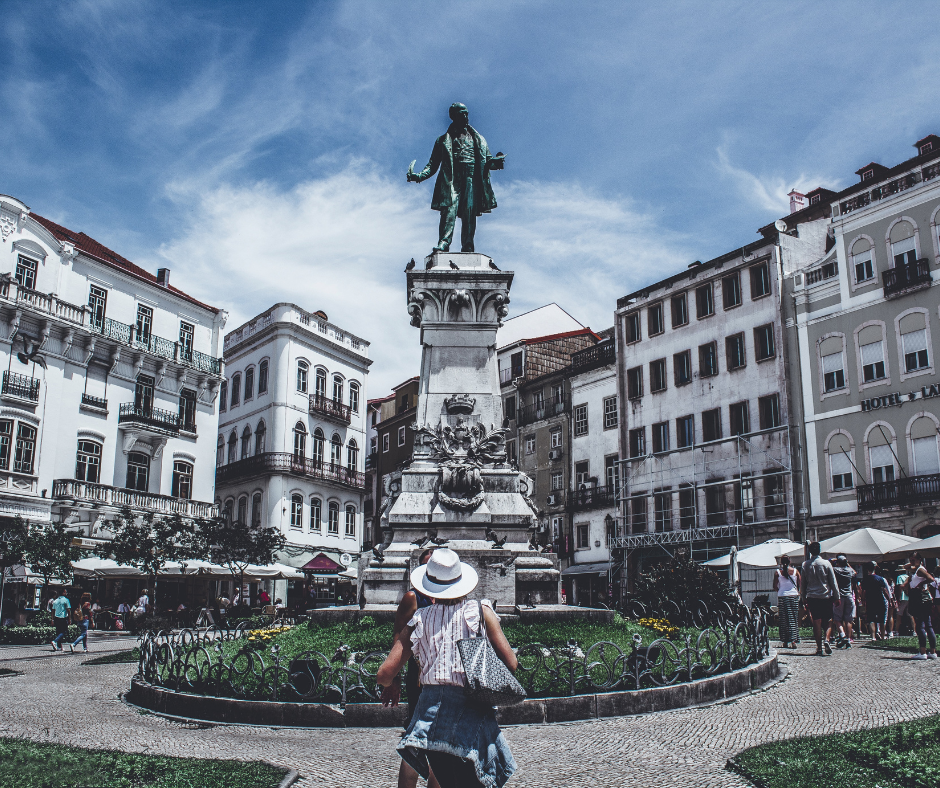 💡Good to know
Internet: Reliable internet connection and stable SIM coverage with MEO. The median internet speed is 108 Mbps download and 75 Mbps upload.
Safety: Portugal is the third safest country in the world, after Iceland and New Zealand. And it is the fourth most peaceful country in the world, too.
Digital nomad community: It is THE digital nomad hotspot right now, according to Nomadlist, The Economist, Wifitribe, and many more. One of the most thriving and vivid digital nomad communities is led by my friend Rosanna. Check out their event community here with 12k+ members.
Local connection: In Lisbon, a project called Maes Food provides a platform where local cooks prepare homemade meals for delivery. You find Angolian food made by Vissolela, Senegalese meals prepared by Fatou, or French cuisine created by Arthur.
🚧 What to avoid in Portugal
Narrow walkways: Overall, Portugal is a pedestrian-friendly country. However, some parts of towns, especially of old quarters, for example in Lisbon or Porto, have very narrow walkways for many people. Add the traffic mentioned above, and you should be a bit more careful.
Costs for rental homes: Research in Facebook groups and on Airbnb, and you will be offered a tiny bedroom with a shared bathroom in a shared apartment for just 1,000 Euro per month. Plus, one-month deposit upfront, no contract. Sure, it is cheap when coming from California's Bay Area. But what people ask foreigners to pay for one month's rent is nearly the average wage in Portugal, which is 1,000 per month according to online research. My own research talking to local Portuguese resulted in a median of 800 Euro monthly salary. By the way, I found not much difference between Lisbon, Porto, and Lagos when it comes to the cost of living.
No heating: Have you ever been to Portugal in winter? I am in Lisbon as I write this article and I am freezing. 15 degrees in northern Europe might feel ok with central heating, but 15 degrees without central heating in an old apartment complex feels really arctic. Ensure your accommodation comes with AC in summer and a heater in winter.
No laptops in coffee shops: I wandered around the city, but I couldn't find one person cringed over a computer. People in cafés are actually talking to each other, which is refreshing in hyper-digitalization. However, I asked in the local Facebook group where everyone is working from, and the answer was clear: Lisbon has turned into a work-from-home city. So, better get your accommodation right (cozy, warm, spacious, light, internet, desk). Many cafés in Lisbon have implemented a no-laptop rule since Covid. We found the café-scene in Porto and Lagos a bit digital nomad friendlier.
🚴🏻‍♀️ How to stay healthy
There are endless ways how to stay active and fit in Portugal. From climbing the steps in Madeira, surfing in the Algarve, and canoeing in the Tras-os-Montes region, Portugal has it all. Let's have a look.
Stay active
Hiking in the Algarve: Bar das Grutas is north of Loulé, north of Faro, and the starting point of the beautiful hike Rocha da Pena. The rocky outcrop is famous for its diverse flora and fauna. For more trails around the world, check out wiciloc.
Beach trails in Lagos: Walk towards the lighthouse to Ponta da Piedade. From there, walk the trails along the coast and climb down to secluded beaches you might have just for yourself.
Other outdoor ideas: horseback riding in Alentejo, cycling in the Duoro Valley, swimming in Madeira and the Azores, climbing in the Beiras region, or surfing around Lisbon.
Walking in Lisbon and Madeira: Some parts of Portugal are so hilly and steep that you can totally add a walking tour through Lisbon to your daily workout.
Gyms: Lisbon offers a wide variety of gyms. James from The Portugalist checked them all out and provided a good list.
Make friends
Health risks
Water quality: In general, you can drink tap water in Portugal.
Air quality: The air quality in Portugal is generally between good and moderate.
⚓️ Long stay
If you intend to stay longer in Portugal, check out the following possibilities.
Digital nomad visa
Financial requirements: 2,750 Euro a month.
Fee: 180 Euro.
Length: 2 years.
Portugal tax ID number NIF: You need to apply for a tax number.
Income tax: Income from foreign sources is not taxed.
Health insurance: You need travel health insurance that covers the entire length of your stay, for example, Genki Explorer.
Trusted Services
Do you plan to move to Portugal permanently? If you don't know the best way to navigate yourself or you and your family through the paperwork jungle, consider contacting Moviinn. You get tailor-made services for your individual situation, from moving to Portugal individually, with your family, and even with your entire business.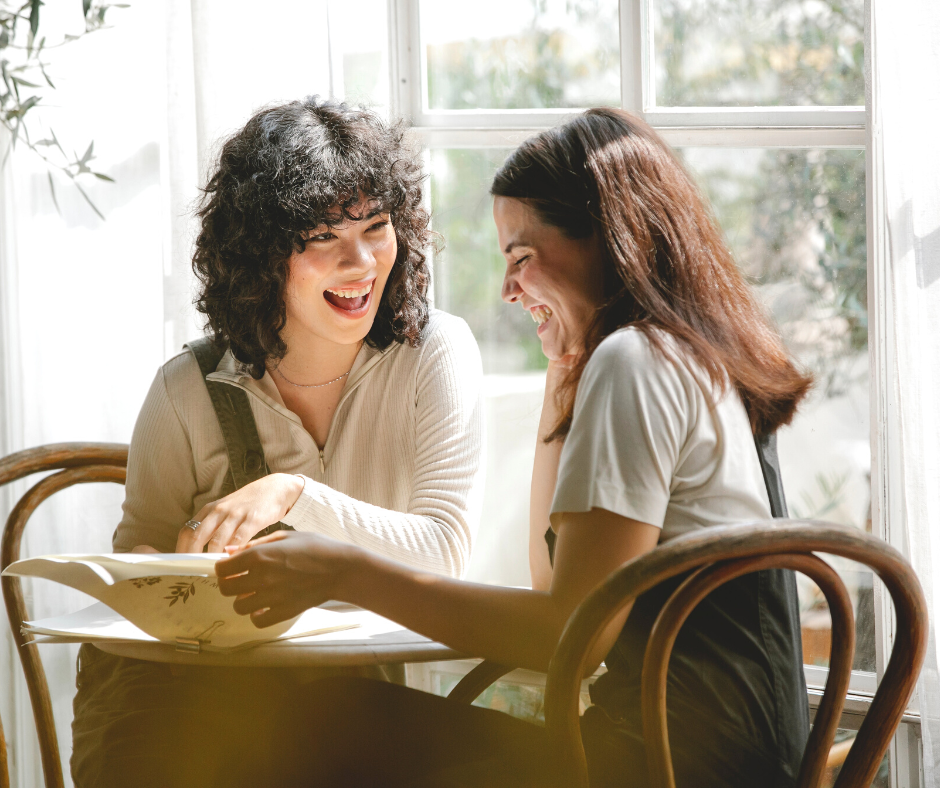 💡
Where to travel next? Destinations close to Portugal