Traveling to a new destination is exciting but some parts can be exhausting. For example when the question arises daily, where to work from today?
Here is a list of ideas with places you can work from when visiting a new city.
🌱 Travel health insurance for digital nomads
💡
Genki Explorer
is a travel health insurance with worldwide cover. Monthly payment plans, and easy signup in less than 1 minute.
The table of content will be generated here
📚 Public libraries
Many cities, especially in Europe, have beautiful public libraries. They often come with an onsite café and a park. Usually, public libraries provide open wifi. When strolling through the narrow paths between the bookshelves you might find the perfect quiet nook you can use as a work spot.
Working from a library might not be suitable when you have video calls and other meetings as the libraries often require silence. Working from a library is great when having a high-concentration solo work session.
🖼 Museums
Museums in bigger cities, such as Berlin, Paris, Barcelona, and New York, are often built on large ground and many museums come with indoor and outdoor space, an onsite café, or a small restaurant.
Working from a museum might spark your interest in the exhibition itself which widens your range of knowledge on art, and history. Knowing about the current exhibition of the city's museum might lead to an interesting and diverse conversation at the next nomad meetup.
🔬 Universities
Many universities and colleges have open campuses that invite to talks, events, and presentations on scientific and academic research. Maybe you find a university that hosts an event in a field you are interested in and you want to come earlier and use the campus cafeteria, library, or common areas for a work session.
🛋 Hotel lobbies
International hotel chains, for example, hotels from the IHG or the Marriott groups, have hundreds of rooms and therefore hundreds of guests per night. You can totally sneak into the hotel lobby of a Sheraton and make yourself comfortable in the lobby.
Often, the wifi in the lobby is open, and many of the larger hotels have a restaurant or a café you can use too. Check out if the hotel has outdoor seats or a rooftop you can work from. Rooftop areas are mostly booked during lunchtime or for happy hours in the later afternoon but they are often unused at other times of the day.
🛍 Shopping malls
Looking towards Europe and Asia, you can find beautifully designed shopping malls, such as Galeries Lafayette in Paris or Marina Bay Sands in Singapore. But even smaller towns like Chiang Mai in Thailand offer shopping malls you can work from. Maia Mall in Chiang Mai's trending Nimman district is a hot spot for local students and foreign remote workers.
The wifi is often open and free, and shopping malls come with a range of food and drink options, as well as public space.
🚀 Innovation hubs & startup centers
Some cities are popular innovation centers, for example, Bangkok, Berlin, or Huntsville Alabama. Oftentimes startups and established businesses invite the public to visit their latest products. Many innovation centers have an entrance area, designed like a hotel lobby, with open and free wifi, tables to sit on, and an onsite café or eatery.
You can also check the city's banks for public workspaces. In the USA, Chase bank, for example, has many branches that offer a café and free workspace.
🌳 Parks
People are happier in places with access to nature. Urban designers who have integrated public green space into the city's design must have known about this basic human desire to be close to nature.
Many cities have beautiful parks, for example, The English Gardens in Munich, Jardin du Luxembourg in Paris, Planten en Bloomen in Hamburg, Central Park or Bryant Park in New York, Vondelpark in Amsterdam, Hyde Park in London, Kirstenbosch in Capetown. Check out if the park in your city provides picnic tables, cafés or restaurants, and open wifi. If you are in Lisbon, many of the smaller green spaces around town have little tables which are suitable for a quick work session.
🏡 Friend's places
It might happen that you travel to places where you don't know a single person. But sometimes you might have nomad friends in town and they do have the same question, on where to work from today. If you happen to have a suitable apartment with a big kitchen table, why not invite your nomad friend over for a coworking session?
☕️ Coffee shops
Although you might have come across by now that you can work from coffee shops, this list would not be complete without mentioning them. You find coffee shops nearly everywhere. There are good sources where to find laptop-friendly coffee shops.
If you are overwhelmed about where to go, because you find yourself in New York, Mexico City, or Bangkok, and you don't have much time to seek out a local coffee roaster, these coffee chains offer free wifi and are spread all over the world: Starbucks, The Coffee Bean & Tea Leaf, Costa Coffee, Café Amazon (South East Asia), Blue Bottle (USA, Japan, South Korea, Hongkong), Caffe Ritazza, or Coffee Fellows (Germany, Austria, Benelux).
🖥 Coworking spaces
Another obvious idea that makes this list complete is a coworking space. You can find coworking spaces in many places around the world. However, most of them are not worth the money in my opinion as they are often just soul-less office rental businesses.
It is hard to find really good coworking spaces, that offer events, and are managed by community managers who make sure you become part of the family in no time. If a coworking space offers neither a community manager nor curated events, it is basically just an expensive coffee shop and not worth the money. You can find coworking spaces on coworker.com.
🛏 Coliving spaces
Coliving spaces make sense when they offer more value than hotels. Good coliving spaces offer private accommodation, shared common areas, workspaces, or access to a coworking space, as well as a local host and regular events.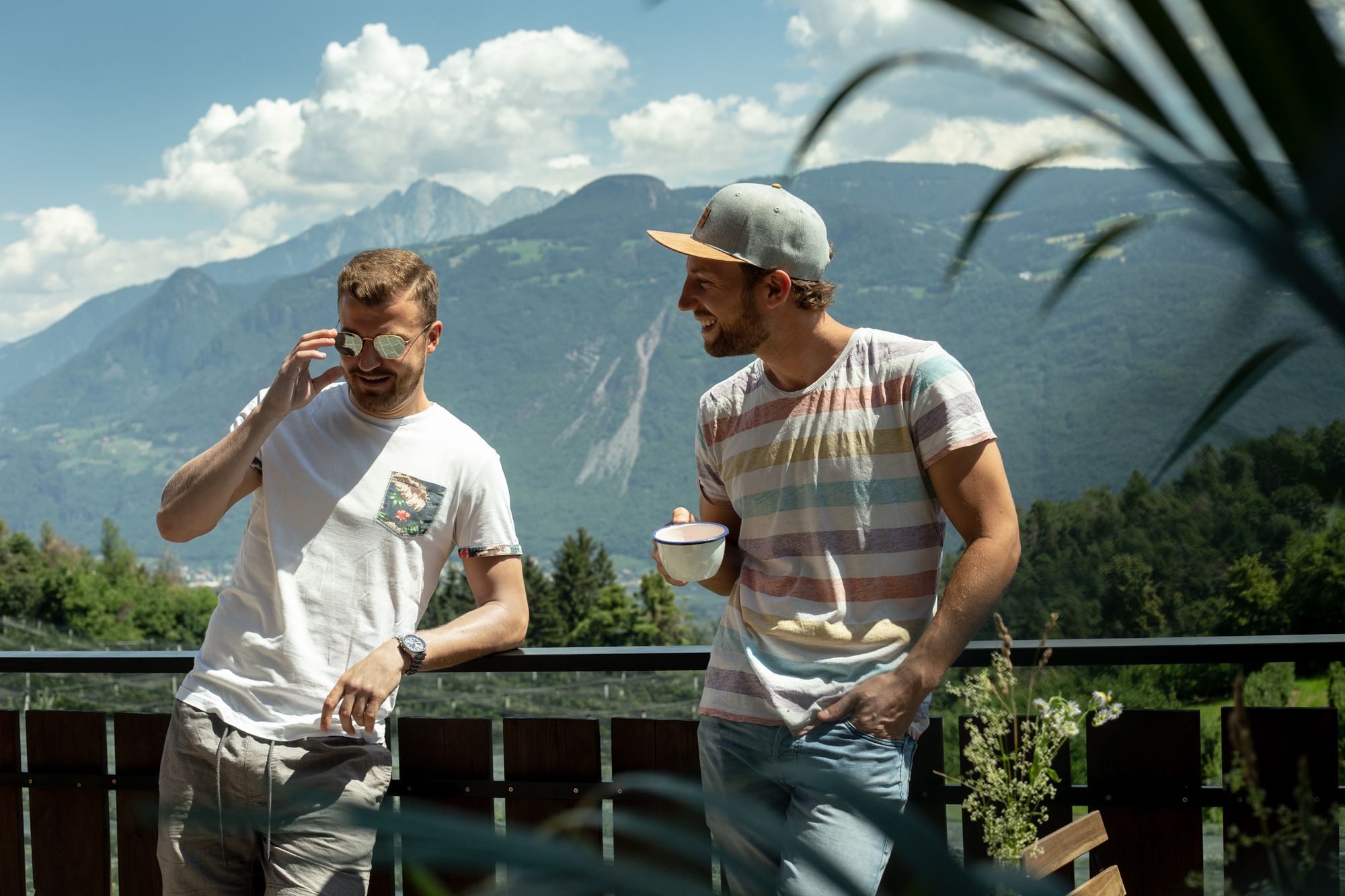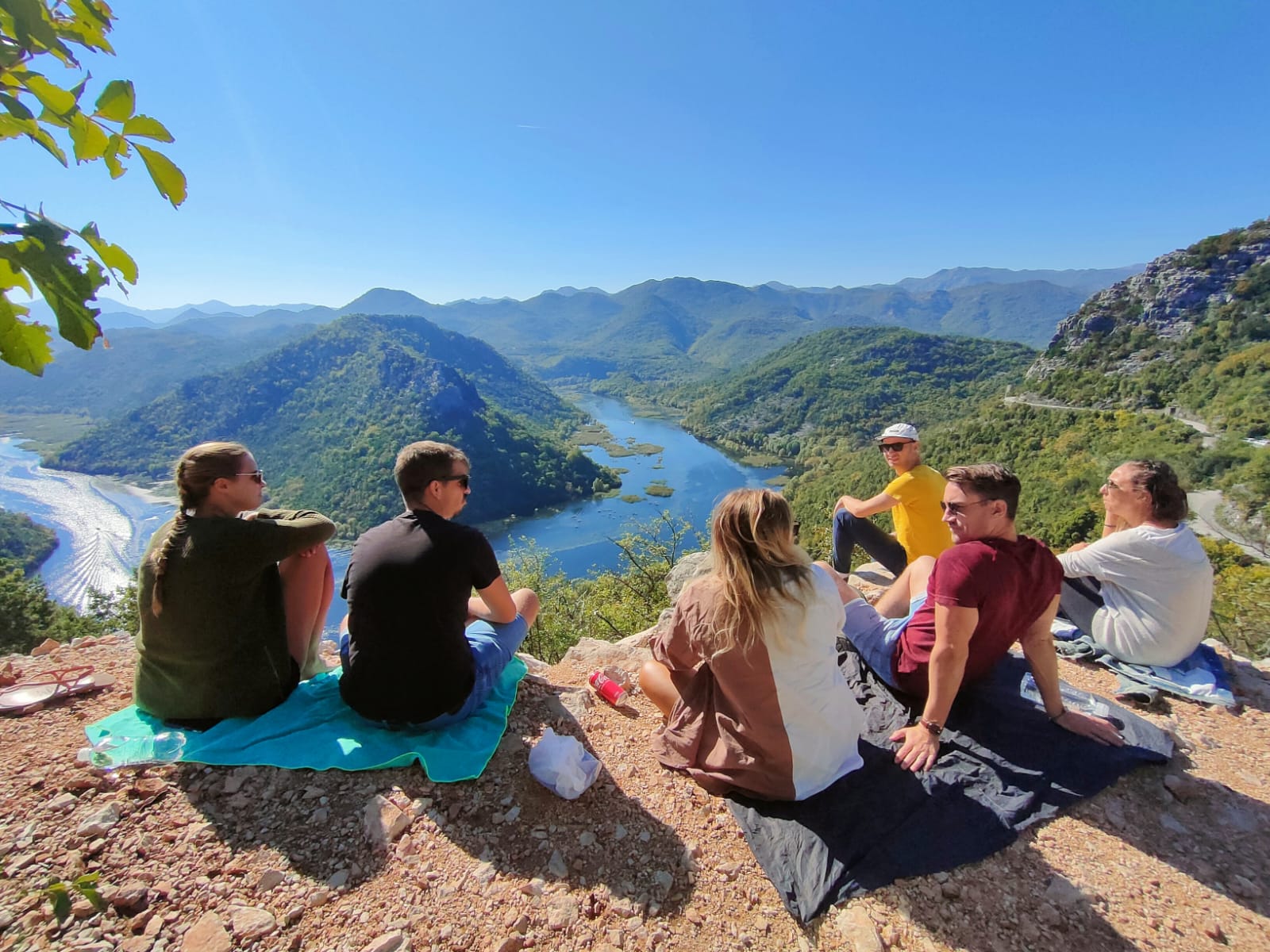 ✈️ Airports
Some airports suck big times, while others are great, for example, Singapore Changi Airport. You can make the most out of your transit time or travel day when using the airport as a work spot.
Many airports come with cafés, and restaurants you can work from. Also, check out the price for lounge access. Some airport lounges offer great deals, for example, access for under 40 Euro that includes not just a quiet spot to work from but also food and drinks.
🚂 Trains
Although many train companies offer old waggy coaches, worn-out seats, and junk food, other train companies might surprise you with great service.
The high-speed train in Portugal, the Alfa Pendular, offers not just great access to many Portuguese cities but also free wifi and good service. Another surprise is the Austrian train company Westbahn, Amtrak in the USA, and the Shinkansen in Japan. If you travel in Europe, check out our train travel itineraries throughout Europe.