Being a nomad has many advantages, and we all know some of them. One disadvantage is that nomads need to settle in new places quickly if they want to make a place feel like home. A concept that can help get to know people quicker is by staying in coliving spaces.
🇪🇺 Entry requirements for the Schengen zone
Passport holders from the Schengen Area, United States, Australia, Canada, Ukraine, UAE, Israel, Georgia, Malaysia, Japan, and New Zealand do not require a visa to enter the Schengen zone countries for a maximum stay of 90 days.
Other non-EU passport holders must hold a visa when traveling to the Schengen Area.
Generally, a short-stay visa issued by one of the Schengen States entitles its holder to travel throughout the 26 Schengen states for up to 90 days in 180 days. Visas for visits exceeding that period remain subject to national procedures.
Please note that Norway, also not a member of the European Union, is a member of the Schengen zone.
Let's start right away with maybe one of the coolest destinations for a coliving space - the beautiful Lofoten islands in Norway. This space offers a great combination of winter coziness and outdoor action. Modern work environment helps you to be productive while you can spend your free time watching the Northern lights, surfing, hiking or simply relaxing at the bonfire.
In the summertime (June to September), this place has long days with daylight of more than 24 hours due to its northern location. In the wintertime, there are weeks where you hardly get any to zero daylight.
The Arctic Coworking Lodge is located in Tangstad, on Loften islands in Norway.
Plane: The closest airport is Leknes Airport (LKN) on Lofoten island. You reach Leknes Airport through Bodø Airport (BOO) on the mainland. The flight to the island takes 25 minutes and planes depart 5 times a day. The best way to get to Bodø Airport is a direct flight from the International Airports of Oslo (OSL), Trondheim (TRD), or Bergen (BGO). Arrived at Leknes Airport, it takes a 20-minute car ride to reach the Arctic Coworking Lodge in Tangstad.
Ferry: Once you arrived at Bodø Airport, you can take the ferry to Moskenes, which takes 03:15 hours and costs around  40 Euro one way. From Moskenes, you need to drive 1.5 hours north to Tangstad.
Community
The Arctic Coworking Lodge team welcomes you and makes sure you feel at home immediately. Lofoten islands have unique weather and landscape conditions and you have access to all kinds of outdoor activities, such as surfing, hiking, or cozy bonfires. Usually, the members buy and prepare their own meals, but most of the time, people team up to prepare community meals.

Prices
Month private room: 30-nights in a private room for 1,192 Euro.
Month dorm: 30-nights in a shared room for 904 Euro.
---
Take a Rubik's cube and find yourself chilling in the garden, after a busy workday or explore the Hungarian Balaton uplands region by bike, on foot, or on the water. PortusHome is located within 5 km of distance from lake Balaton and offers coworking and coliving in a relaxing, rural environment. With 4 fully equipped private apartments (double or single) as well as local coworking members, you find a cozy and chilled atmosphere of like-minded souls in the PortusHome.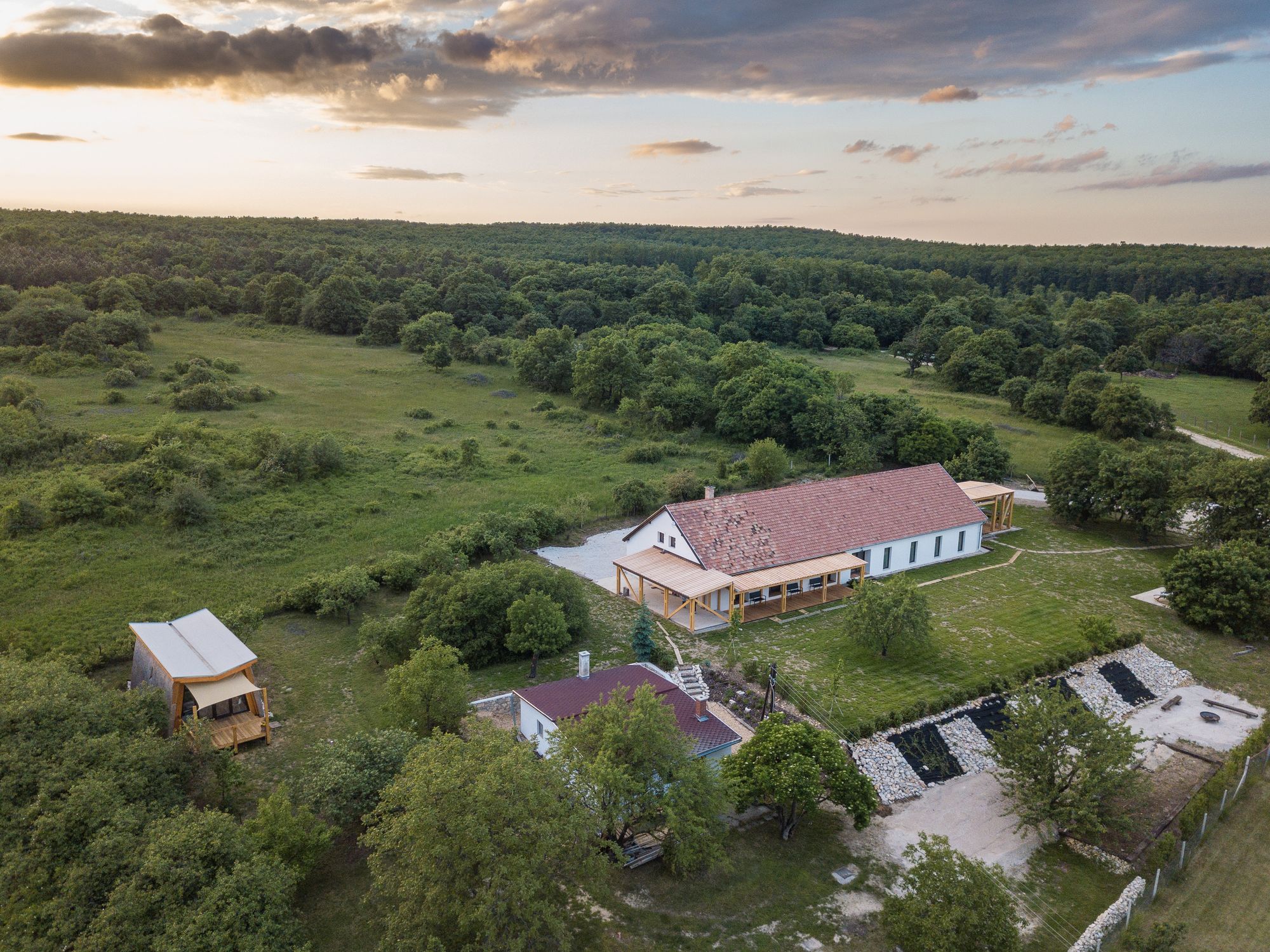 The closest airport is Budapest (BUD) with non-stop flights to/from major European hubs as well as New York City Airport (JFK). Getting to Budapest from other European countries is possible by bus and train. To get to the small town of Vászoly you can take the train to Aszófő, which takes 2.05 and costs 6 Euro. From Aszófő it takes another 10-minute taxi ride to get to Vászoly. The price is around 12 Euro.
Community
There is a vibrant community of local coworkers and international digital nomads growing. PortusHome is hosting several events per week, from startup programs, and masterminds to cooking classes, guided tours, e-bike tours, and communal lunches. The big backyard invites yoga classes or coworking sessions.

Prices
Month private room: 30-nights in a private room starts at 1,255 Euro.
---
Located in the historic UNESCO-protected town of Kotor in Montenegro you find a welcoming community of digital nomads and remote working world travelers. The ancient house provides a warm and cozy atmosphere. Working at Kotor Nest combines living in a small coastal town close to nature.
❤ ️Genki readers get a 10 % discount using the code Genki2022.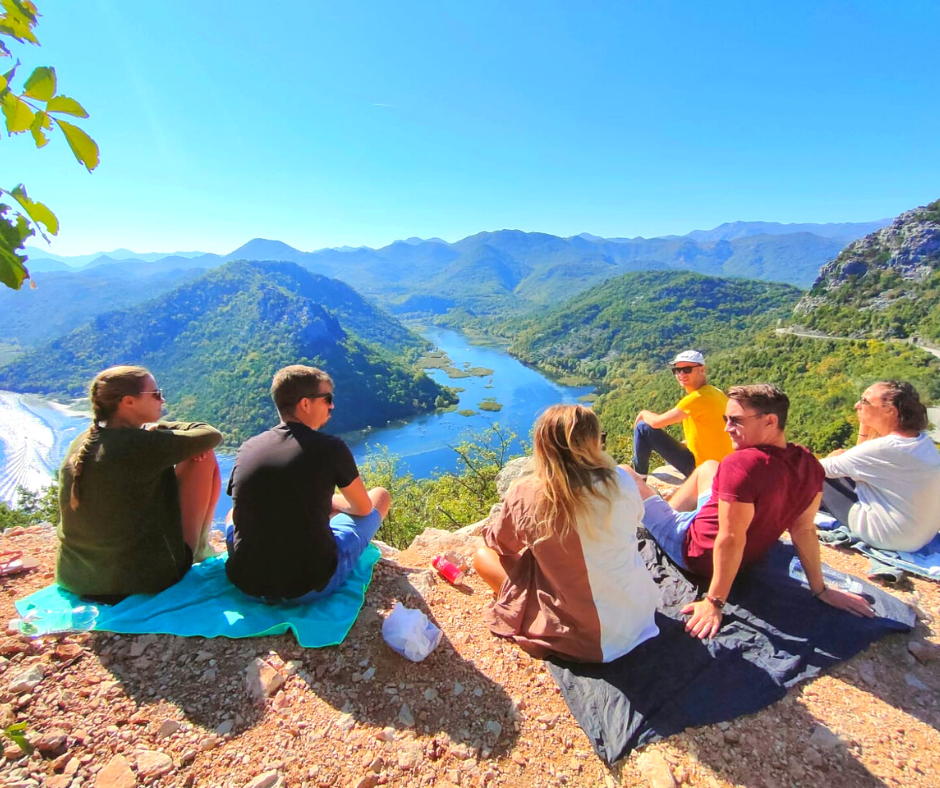 Tivat International Airport (TIV) is the closest airport, with a 15-minute driving distance. There are several airlines, connecting Tivat with European cities like Paris, London, Oslo, Dublin, Riga, Prague, and some German cities. From Tivat Airport the easiest way to Kotor Nest is taking a taxi (10 Euro).
Community
The hosts will guide you through the Mediterranean way of life in Montenegro and are happy to share their favorite places and activities. The space is organizing four to five community events per week ranging from indoor activities, such as community yoga, team cooking, movie nights, board games nights, or outdoor activities.

Prices
Month comfort: 30-nights in a private room + ensuite bathroom for 880 Euro.
Month standard: 30-nights in a private room + shared bathroom for 720 Euro.
❤ ️Genki readers get a 10 % discount using the code Genki2022.
---
The coliving space Coasis Aribau is located in Eixample, a neighborhood known for its chic bars, trendy restaurants, and high-end boutiques. The location is great for Barcelona newbies, and the location provides quick access to public transport. From the coliving facility, it is just a 5-minute walk to the coworking space, Cowork Rambla Catalunya, located in a historical and newly renovated building with a modern, ergonomic and bright interior.
Plane: The airport of Barcelona is located 15 km southwest of the city and is well connected to many European, Asian, and American cities. From the airport take the bus (A2, Aerobus) which takes 30 minutes to Placa Universitat. The bus runs every 15 minutes and costs 6 Euro. A taxi needs around 20 minutes and costs 35 Euros.
Train: Barcelona is well connected by train too. Check out our article Spain & Portugal by train to continue your journey the nostalgic way all the way to Lisbon and Porto.
Community
The Coasis Aribu coliving community is not an exclusive club but welcomes nomads and coworking space members to their business and social events. Social events are, for example, BBQs, hikes, and fun sailing trips.

Prices
Month private room: 30-nights in a private room starts at 720 Euro.
---
Tenerife is a great destination all year round. The coliving space is in the heart of the historical town La Orotava and is nestled between the coast and the mountains. The beach is within a 10-minute driving distance and is a popular spot for surfing or water activities. Several times a year, the sleepy town comes alive with traditional festivals and local events.
Plane: Closest airport to get to Nine Coliving is Tenerife Norte Airport (TFN). The best way is to take buses 30 and 343 in the direction of Puerto de la Cruz. When stopping at the bus stop Enlace Orotava it is another 15 minutes walk uphill. Taking a taxi from the airport costs 35 Euro and takes 20 minutes.
Community
From daily yoga classes to communal dinners and hikes with the house dog named Lara, the coliving space does a lot to build a strong and bonding community. The big living room is inviting to host shared dinners and movie nights. Don't miss the tasty Sunday family BBQ/brunch on the building's rooftop.
Prices
Month private room: 30-nights in a private room for 1,412 Euro.
Month dorm: 30-nights in a shared room for 980 Euro.