[Updated 2022, December 11th] South America was always behind Asia when it comes to digital nomad hotspots. But with the current pandemic, South American countries, such as Brazil, Mexico, and Colombia experienced a new boom of remote working travelers.
Colombia is welcoming us with Caribbean beaches, exotic jungles, cozy hill towns, and cute villages. Additionally, Colombia's climate offers every taste: From the wet and tropical coastline to the milder weather of Medellin or Bucaramanga, to a colder breeze in Bogota, Colombia shows diversity in many aspects.
🌱 Travel health insurance for Colombia
💡
Genki Explorer
is a travel health insurance with worldwide cover. Monthly payment plans, and easy signup in less than 1 minute.
The table of content will be generated here
🇨🇴 Entry requirements for Colombia
Unlike other Latin American countries, unvaccinated travelers are not allowed to enter the country. Let's have a look at the entry requirements.
Valid visa: To enter Colombia, make sure you have a valid visa.
Digital form: Travelers who entered Colombia must do their Check-Mig registration latest 24 hours before the flight
✈️ How to get to Colombia
Plane: Main International Airports of Colombia are El Dorado (BOG), serving Bogota, and Alfonso Bonilla Aragon (CLO), serving Cali, and Jose Maria Córdova (MDE). Jose Maria Córdova is the closest access to Medéllin. You find direct flights from and to Madrid, London, Amsterdam, Paris, and Frankfurt to Bogota. Medellin serves direct flights to Portugal, the USA, and Mexico.
🏡 How to find a place
Airbnb: Plenty of availabilities are found on Airbnb and very common to book your stay through this platform. However, Airbnb got crazy with fees and started to become a more pricy option than local referrals.
Hotels: For booking a short-term option for a maximum of a month, agoda.com and booking.com can be an option. If you want to be close to a specific location, check hotels on Google Maps.
Lodges and Jungle Reserves: Colombia is another natural beauty of Latin America. Make sure to include a stay in one of the reserves and lodges close to nature.
🚌 Public transport in Medéllin
Civica: If you plan a longer stay and want to use public transportation in Medellin, it might be worth getting a civica card. You can purchase a card at one of the counters at the San Antonio metro station. You can top up the card at any Medéllin metro kiosk and use it for all metros, cable cars, or city bikes. There is no fee for the civica card. The standard fare for traveling with a civica card is 0.72 Euro.
Uber: Uber, Didi, and Cabify are available in Colombia's bigger cities like Bogota and Medéllin. In smaller towns, you might need to get a taxi. When using a taxi, make sure to agree on the price before entering the car.
Collectivo: This is a fun form of transport, but slow, and unreliable. Only recommended for short distances and when time doesn't matter.
🏘 Where to stay in Medéllin
Poblado: Poblado is one of the more upper-class neighborhoods of Medéllin, with modern skyscrapers, mountain views, and a good infrastructure of bars, coworking spaces, and yoga studios. Rents here can vary from 700 up to 3,000 Euro per month.
Laureles: This area feels a little bit more authentic Colombian as a neighborhood. You can find cheaper apartments in Laureles than in Poblado. Rent here starts at 450 Euro per month for a 1-bedroom apartment.
💡
We featured Medéllin in our 7 cities for less than 1,500 Euro article.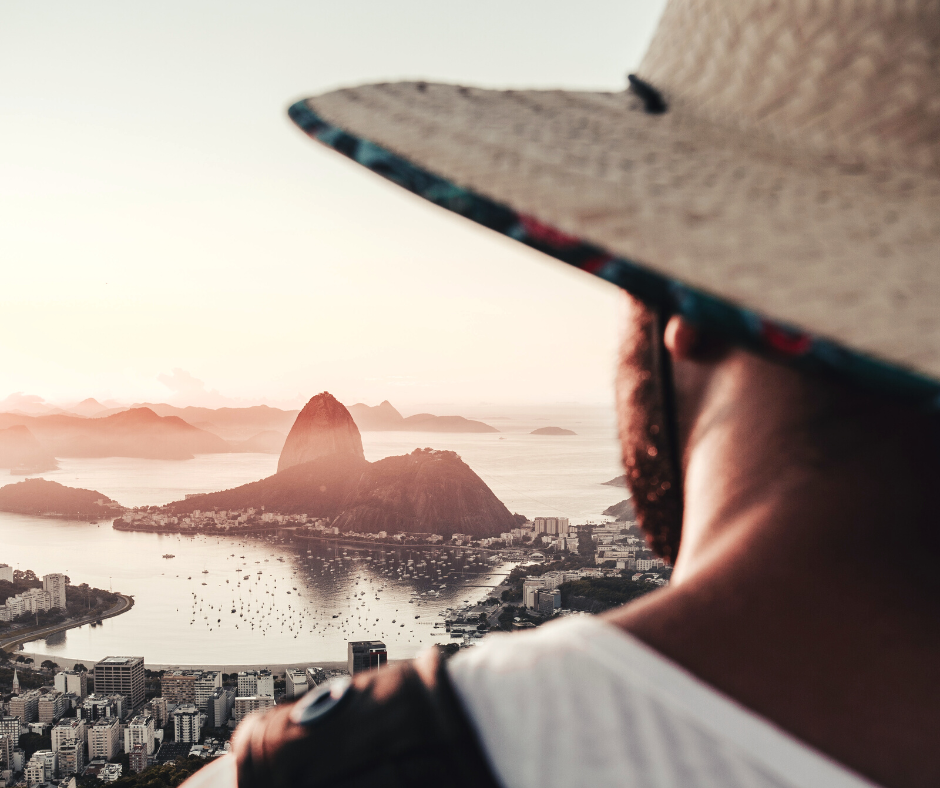 🧑🏻‍💻 Where to work from in Medéllin
Coworking spaces
Circular Coworking Redonda: The coworking space offers a modern, friendly, and professional atmosphere. It includes chill-out zones, an onsite café, and a dynamic community. Monthly prices start at 138 Euro.
Semilla Café Coworking: You can find this cozy spot in the heart of Laureles, offering coworking and café amenities. Monthly membership costs 117 Euro.
Coworking Inspira: The coworking space is located in Laureles and is a community-inspired working hub for like-minded professionals. The space offers packages for 20, 50, or 100 hours per month.
Ivy Laureles: The coworking space combines coworking with wellness & spa. Ivy Laureles offers furnished apartments too. For coworking, you will have 24/7 access as well as a kitchenette and open or private working places. The price for one month of coworking is 60 Euro.
Coffee shops
Restaurante Aula: This restaurant is a laptop-friendly option with a great terrace and stable wifi connection. You can choose from the delicious variations offered on the menu such as tapas or healthy salads.
Matilde coffee market: Here you find a great venue for working or just relaxing. The spot comes with several power plugs and a broad choice of snacks and drinks.
🚊 How to travel around
Bus: Overland busses are a good way to travel distances up to 8 hours, everything longer, I would take the plane. When traveling by bus, make sure you have your winter clothes handy, as the AC will be switched to arctic temperatures.
Plane: Affordable domestic travel makes it fun to hop from city to city if you don't want to explore the country overland by bus. Domestic flights are cheap in Colombia.
🎖Must see
Casa de la Memoria: This museum will leave you with a somber feeling. But it presents deep insights into what Colombia and Medéllin have been through over the past 20 years. This museum is unique as it has many interactive exhibits to teach you about the country's history. No entrance fee.
Communa 13: Located in the western area of Medéllin, this part was known for being one of the most dangerous parts of the city. Today there is nothing left of the dark and cruel history. The former criminal and dangerous district transformed into a colorful hillside home and a tourist magnet due to its colorful artwork and increase in safety measures.
Mercado del Rio: The food market is a famous spot for socializing and eating with over 40 restaurants with tasty specialties from all over the world.
Guatape: Guatape is a picturesque village just two hours outside of Medéllin and is notoriously known for its brightly colored houses that look straight out of a painting. Guatape sits on the edge of a stunning lake, and the main attraction is climbing 740 steps up to El Penol which serves impeccable views of the lake and surrounding area.
💡Good to know
Internet: The internet speed is not amazing, with an average of 51 Mbps. download and 11 Mbps upload. However, this is a country's average. In digital nomad-friendly places like Medéllin, and in Bogota, you can find high-speed internet too.
Sim cards: Colombia has 9 or more internet service providers and it can take quite some time to figure out which one is the best. You can simply go with either Claro or Tigo. Claro has the best coverage (2G, 3G), and Tigo has the better speed (4G, LTE).
Socket Type: Type A and B.
Digital nomad community: A thriving community of digital nomads in Medellín. The city ranks 10 on Nomadlist for Latin America and is sometimes compared to Chiang Mai in Thailand or Canggu in Bali. Medellín is known as the City of the Eternal Spring, nestled in the surrounding hills, offers towering palm trees, and inner-city rivers. Within Medellín, many digital nomads stay around El Poblado an area with buzzing coworking spaces, cozy cafés, and trending restaurants. Also, Laureles is a trending area for digital nomads in Medellín but less busy, less loud, and therefore, more my cup of tea.
Cost of living: Assuming you earn more than the average Colombian, the cost of living for you will feel low to you. You can live a good life in Colombia for around 1,000 USD per month.
Festivals: Colombia hosts a variety of colorful festivals, for example, the Hay Festival in Cartagena, a literature event. Bogota hosts the world's biggest theater festival, the Bogota Ibero-American Theater Festival, with more than 850 productions from 170 national and 100 international production companies. Did you know that Bogota is home to more than 2,200 theater academies? Bogota also hosts the Alimentarte Food Festival to celebrate wine and food.
Climate: Due to its close proximity to the Equator, most of Colombia shows tropical and isothermal climates (not much change in seasons). The country does not show much temperature change throughout the year either but the climate of a region depends on the altitude. Tropical rainforest climate exists in the Amazon area, the Magdalena Valley, and the northern Pacific coast with an average temperature of 23 degrees Celsius and seasonal tropical rainfalls carried by the monsoon winds. The tropical savanna climate alternates between the wet and dry seasons and is the predominant climate of the Atlantic lowlands. Bogota, the capital, lies 2,640 meters above sea level and is called Tierra Fría, the cold land with an average annual temperature of 14 degrees Celsius.
Nature: German explorer Alexander von Humboldt was impressed by Colombia's diversity in flora and fauna in the early 18th century, and until today, the government runs a biological research center in Bogota. The diversity is the result of different climate zones, topography, and soil which allow extraordinary plants to grow in this habitat. Colombian forests are home to wild lianes, orchids, mosses, and impressive ferns.
Coffee: Colombia's coffee is the world's best coffee in taste, and you can visit coffee farms, for example in Parque Nacional del Cafe near Quindio which is in the middle of the triangle of Medellín, Bogota, and Cali.
Heritage: The icon of Colombia's countryside is the Willy, a 4x4 former military vehicle that is used today by farmers and countryside locals to carry goods around the terrain. You can join the fun by attending a local Yipao, a jeep parade and folkloric celebration mainly held in the city of Armenia, near Quindio.
Orchids: Colombia is home to more than 4,000 different species of orchids and more than 1,500 are found only in Colombia, which makes these fragile beauties the national symbol.
🚧 What to avoid
Air pollution: Air quality is moderate with an average of 58 AQI in 2020. PM2.5 concentration in Colombia's air is currently 3.1 times above the WHO annual air quality guideline value. Globally, Colombia ranks 59 compared to 160 countries. Unfortunately, Medellín shows 68 AQI, which makes the city more polluted than the national average. It is suggested to wear a face mask in air-polluted cities.
Water pollution: Water quality in Colombia is bad due to contamination of water pollution. In addition, although Colombia is the 9th country in the world with water resources, many citizens in urban areas live under constant water stress from extreme droughts to severe flooding caused by climate change. According to the World Bank, contact with water in many Colombian regions can be hazardous. This causes inequality, the constant movement of locals, and poverty. It is highly recommended to only drink bottled water in Colombia.
Crime: Safety is an issue and it can not be neglected to be careful when traveling to Colombia. The country ranks only 140 of 160 countries in the Global Peace Index comparison. What you should avoid: walking around neighborhoods alone at night, getting drunk, visiting shady areas and bars, and visiting poor areas of towns with high rates of homelessness, crime, and gang fights. Please note that the civil war in Colombia officially ended in 2016.
Drugs: Devil's Breath can be found in drinks and cigarettes. Watch your drink, always. Although this recommendation is valid for every place in the world, Bogota has a recent crime issue with a roofie called Scopolamine, or Devil's Breath, which is used by robbers and other criminals to make the victim unconscious. When going out at night, take your drink with you to the bathroom if you have to but never ever leave your drink unwatched. Additionally, never ever accept cigarettes or drinks from strangers.
Express kidnapping: Kidnapping was mainly a problem during the civil war and numbers have declined since FARC, Fuerzas Armadas Revolucionarias de Colombia, the opponent of the government signed the official peace agreement which ended the civil war in 2016. However, a recent article by Erin Drake shows the impact of Covid-19 lockdowns and kidnappings. I suggest not traveling to remote and guerilla-led regions outside of tourist areas.
English: Speaking English at all costs might be a difficult strategy as the country's national language is Spanish, and most locals don't speak English. Join a local Spanish learning group and improve your Spanish and make your life easier during your travels.
🚴🏻‍♀️ How to stay healthy
Stay active
Outdoor activities: The list of outdoor activities is endless. Enjoy a morning run at the beach, a kitesurfing session before sunset, long beach walks in the afternoons, or hikes and mountain bike trips on the weekends. Have a look at gyms, or yoga studios, and check out Facebook groups for local sports groups.
Learn how to dance: Dancing cumbia, salsa, or reggaeton is not just a fun way to stay physically in shape and get the cardio going, dancing is additionally a great way to make friends with local Colombians and other foreigners. Using a shared hobby is the easiest way for me to make friends. Also, dancing makes you happy, improves your mood, and has an impact on your mental health. Have you ever seen someone dancing with a grumpy face?
Eat well
Home-cooked meals: The sun-kissed state of Colombia is home to exotic fruits, vegetables, fresh seafood, and meat. Go out and shop at the nearby local market, dedust the blender in your Airbnb kitchen, or have a look on YouTube at what to cook. You have so many choices, Colombia offers amazing ingredients, make the best out of it.
Colombian cuisine: Local meals can be heavy in starch, e.g. rice, corn, potatoes, yucca, plantains, and pasta. Additionally, many dishes in Colombia are fried or deep-fried. A misconception that Columbian food is spicy exists but, in fact, the majority of the dishes are savory but not spicy. Due to its diverse climate, the local dishes vary between mountain and coastal regions.
App: Check out Happy Cow for vegan venues in your area.
Health risks
Water quality: In general, you can drink tap water in Colombia, but we recommend drinking bottled water.
Air quality: The air quality in Colombia is moderate.
⚓️ Long stay
If you intend to stay longer in Colombia, check out the following possibilities.
The visa is valid for up to 2 years.
You need to earn a minimum of 900 Euro per month.
You need insurance.
🇨🇴
Experiences to share or questions to ask about Colombia?
💡
Where to travel next? Destinations close to Colombia.