Last updated 2022, November 30th: I am sure you are aware of the fact that Mexico has been open to travelers the entire time of the pandemic. No surprise that Mexico became pretty popular among holidaymakers, escapists, and digital nomads. We collected information to make your journey smooth and easy. Are you ready?
🌱 Travel health insurance for Mexico
💡
Genki Explorer
is a travel health insurance with worldwide cover. Monthly payment plans, and easy signup in less than 1 minute.
The table of content will be generated here
🇲🇽 Entry requirements for Mexico
To enter Mexico, you don't need much, then the country seems to offer the easiest entry requirements during Covid. However, please check the following points:
Valid visa: Although many citizens from foreign countries do not need a visa to enter Mexico, there are some citizens that do need a visa, for example, the entire continent of Africa, most of Asia, and Russia.
Return flight: A return flight is technically required but practically rarely requested by immigration officers. However, if you can not show a return flight when you are asked if you have one, it is possible that the immigration officer reduces the length of your stay to 30 days. You can avoid this by simply booking a refundable return ticket.
🏡 How to find a place
Hotels: If you stay less than 1 week in one place, I would recommend getting a hotel room. Mexico faces massive inflation and the prices for accommodation went through the roof in 2022. You can expect to pay around 1,000 pesos (40 Euro) for an okay-ish hotel room.
Facebook groups: You find many short-term (1-month) rentals ins Facebook groups, although smaller towns, such as Merida and Oaxaca City tend to custom to long-term rentals.
Airbnb: I haven't had any luck in Mexico with Airbnb, as the listings rarely match reality. However, you find listings on Airbnb, especially for everything between 1 night and less than 1 month. Airbnb is ok when you are not on a budget, but you won't find any deals there, and fees skyrocketed. It would be my last go-to booking platform in Mexico.
Agencies: I had my best luck with agencies, for example with Homi. They offer apartments in Mexico City, Queretaro, and a few other cities. It is possible that you need to sign a contract and pay a small deposit of 500 pesos (20 Euro). We got really lucky in Mexico City as we signed a no-noise, no-party, and no-alcohol disclosure and we were not even allowed to have friends over. However, because Mexico City can be a party place, especially between Friday and Sunday, we were happy to stay in a very quiet place with sober neighbors and no parties.
Tip: Mexico is a loud country. Very loud. And I am not just talking about music or construction, but whenever you stay in a place on the main road, walls might shake each time a truck or bus passes by. The traffic noise is extreme because most vehicles in Mexico are oldtimers, meaning 20 or more years old. Make sure you stay on a dead-end street, a smaller street, and any street that doesn't have much traffic from trucks and buses.
🚌 Public transport
Public transport varies greatly throughout the country. Every region has its own best way of public transport.
Taxis: I would check Facebook groups and see if taking a taxi is safe. Make sure to negotiate prices beforehand, as there is no chance to negotiate with them afterward. I would also highly recommend using the meter.
- Safe taxi rides in Playa del Carmen, Merida, Oaxaca City, Huatulco, Zipolite, Mazunte, Puerto Escondido, Queretaro, and San Miguel de Allende.
- Playa del Carmen, San Miguel de Allende, Huatulco, Mazunte, Zipolite: Taxi only. Grab and Uber are not available.
- Mexico City: Do not take taxis in Mexico City, especially not the pink taxis as there are rising cases of robberies.
Grab, Uber, Didi: In other places, for example in Merida and Oaxaca City, Uber (Merida, Mexico City, Queretaro), Grab (Oaxaca City) and Didi (, Mexico City, Queretaro, Oaxaca City) are available and they are often cheaper than the public taxi. However, when ordering a Grab or Didi in Oaxaca City, a yellow taxi might show up.
Metro: In Mexico City, there is a metro, it costs 0.05 Euro per ride, and you should avoid it. Especially as a woman. There are signs in the metro saying that 8 of 10 women in Mexico City using the metro are victims of sexual harassment. I took it one time with my partner, and I'd do it never again. Although there were a lot of policemen in the stations, the metro is a big no-no.
Scooter rentals: Especially at the beach, like in Mazunte, Zipolite, Huatulco, and Puerto Escondido, it is useful to have a scooter, as taxis are rare and car-sharing apps are not available or not reliable. A scooter per day starts between 350 and 500 pesos, for a week you can expect to pay 1,300 pesos (62 Euro). Scooters are not recommended to use overland.
🏘 Where to stay
Mexico City: Expensive neighborhoods are Polanco (embassy district, very safe), Condesa (hipster alarm), Roma Norte (tourist), and Roma Sur (tourist). Less expensive are Anzures (residential, safe) and Colonia Cuauhtémoc (residential, safe), and San Rafael (rising).
💡
Deep dive into the real cost of living in Mexico City.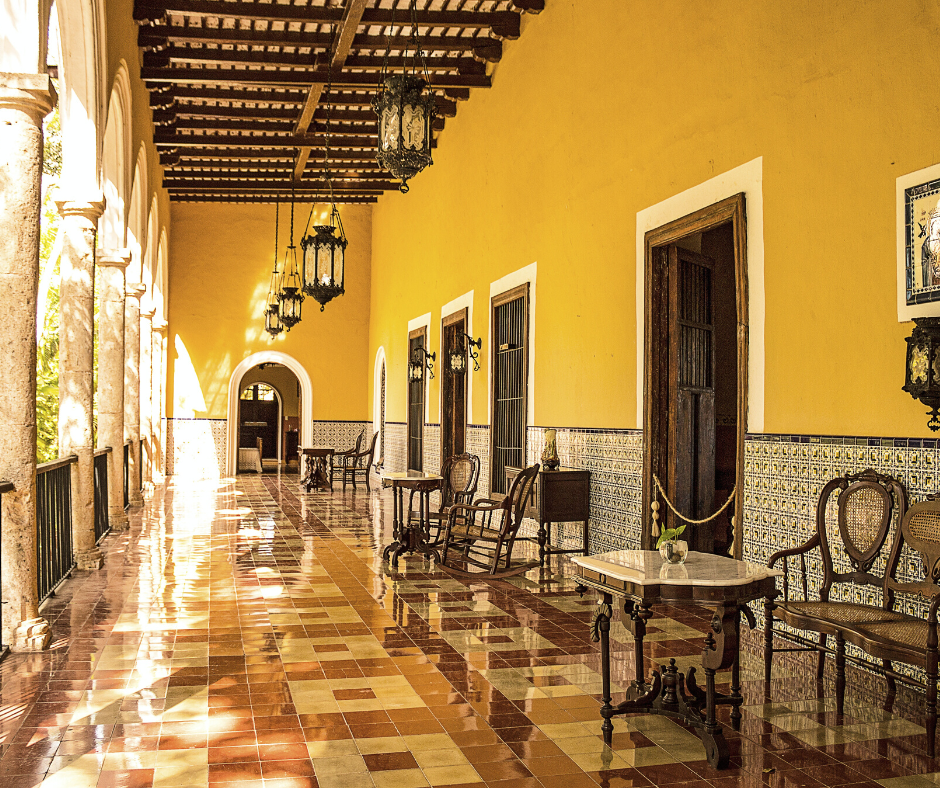 Puerto Escondido: This place has a severe internet problem. Stay in the neighborhood between the airport and Playa Coral, the residential area around the Café Nopal is nice, quiet, and safe, and you have many restaurants within walking distance. If you like spring break, parties, and backpacker vibes, stay at Zicatela beach.
Oaxaca City: Jalatlaco neighborhood is calm, and has fewer buses and many cobbled streets with less traffic. Also walkable and close to the city center is the area around Casa Taviche (restaurant), and Centrico Coworking space in Melchor Ocampo, the district is called Zona Feb 10, 2015.
Tulum: La Veleta and Aldea Zama are the expat areas. You find hotels here, restaurants, and coffee shops. If you are on a budget, try north of Avenida Tulum.
🧑🏻‍💻 Where to work from
Coworking spaces
Coffee shops
Mexico City: The Blend Station comes with 2 locations, one in Condesa, and one in Roma Norte, and this coffee shop is a dedicated spot for remote workers, and it gets pretty busy there. They offer inside and outside space, food, and good coffee. Tout Chocolat comes with 2 locations, one in Polanco, and one in Condesa. Also, they specialize in pralines, and their coffee is divine. You find nearly 30 laptop-friendly coffee shops here.
Puerto Escondido: A cute neighborhood café with great breakfast options and decent coffee is Café Nopal. A casual outdoor café within walking distance from Café Nopal is Café Choc. When staying in La Punta / Zicatela area, check out Amarisa. This place has a great food selection, decent coffee, and a generation in case there is a power cut. Their second location is within the Selina building. , The same area as Amarisa, you find Malagua Café in Zicatela, a hipster coffee shop with a dog, great coffee, and a food menu. Malagua is a bit more pricy.
Oaxaca City: One of the best coffee shops is Muss Café, located in the city center and in the ground floor of a very chic boutique hotel. A cute little neighborhood café, run by women is Sorbo Café. They serve very good coffee at very affordable prices (35 pesos for a latte, compared to 65 pesos at Muss Café). They also sell really good cakes and pastries. Next to the coworking space Centrico (the central location), you find La Madre, a beautiful spot for sunset drinks on a rooftop. Their terrace is also suitable for leisurely work sessions. Another hipster café near the center is Marito y Moglie. They have only a few tables but if you get a spot, this is a nice place to work from.
Tulum: Bruna café in Aldea Zama makes the best coffee, provides great opening hours starting at 7 am, and you can choose to sit inside or under their cozy umbrellas outside.
🚊 How to travel around Mexico
Bus: Mexico has a good bus network, and the best bus company is ADO. Some tips here: Make sure you take a route that originates in your departing place as buses that pass through to pick up travelers are often late, it can happen that you wait for this bus the entire day and nobody in the bus terminal can tell you when the bus arrives. So if you go from Playa del Carmen to Merida, make sure the bus starts in Playa del Carmen and not in Cancun, passing through Playa del Carmen. Then, comfort. Ado offers a Platinum version which is highly recommended. First, you have your own TV, which means there is no single TV blasting Disney films on the highest volume, instead, everyone has their own TV station and headphones. The Platinum version costs just a little bit more but you have way fewer people traveling. You can check the Ado website for the schedule but you need to buy the ticket at the bus terminal, as their website doesn't work for 6 months now. It always crashes down in the payment section. There is another bus company OCC, which I try to avoid as they are completely clueless and chaotic.
Plane: Longer distances make sense to travel by plane, although many domestic flights come with very uncomfortable departure times, such as 5 am the morning. This is because the airline pays fewer airport fees for these times. Airfares are affordable but the flight times are often inconvenient.
Car rentals: Renting a car is easy and straightforward. Always check the car and take a video before you sign the contract. Daily rates are around $40 to $80 and it is fun to drive around Yucatan, for example from Merida to the beach town of Sisal. I wouldn't recommend driving long distances as road blockages are occurring throughout the country.
🎖Must see
Mexico City: As mentioned before, Mexico City is awesome because of its palm tree-lined wide lanes, the many parks, and green nooks, and especially the Chapultepec park which is like a forest within this mega city. One of the most beautiful neighborhoods is around Avenida Amsterdam but living there is really pricy. You can find many museums in Mexico City, the History and Culture Museum in Chapultepec Park, the Frida Carlo house, art galleries, unique shops and vintage stores, many monuments, and the historic quarter in the Centro Historico.
Yucatan: When in Yucatan, make sure to visit a cenote, which is an underground sinkhole or cave, filled with fresh water. You can find cenotes mainly on the Yucatan peninsula, many can be found around Merida. One of the most beautiful cenotes is Mucuyché, around 1 hour south of Merida. When in Tulum, you can visit the Cristalino and Escondido Cenote. Besides the cenotes, you should visit the Maya ruins of Chichen Itza near Playa del Carmen, Tulum ruins in Tulum, or Uxmal, near Merida.
Oaxaca: This region is very different from Yucatan or Mexico City, as it is very indigenous and Oaxaca City is located high up in the mountains of the province. One of the best times to visit the city is during the Day of the Death celebrations in November. When in Oaxaca City, make sure to visit Hierve al Agua, Monte Alban, and book a mezcal tasting tour. The province offers many hiking trails, just make sure to bring sun protection due to the altitude and rare shaded space.
Chiapas: Located on the border with Guatemala, this province is home to many indigenous communities. A beautiful town is San Christobal de las Casas, where you find very relaxed coliving options. The whole area is calm, perfect for outdoor activities, and relaxation.
💡Good to know
Internet: Not unimportant for the remote workforce is the internet provided in the visiting country. The average mobile internet speed is 35.91 Mbps for upload and 22.87 Mbps for download for mobile data. When using fixed broadband, the average Mbps is 9.42 Mbps upload, and 8.95 Mbps download. Please note, these are average numbers, and it does not reflect individual accommodations which are often much better equipped. Puerto Escondido has a serious internet problem.
Sim cards: Telcel is a good sim card and you find Telcel shops in every town. You can top it up easily in every Oxxo shop.
Easy entry: Throughout the pandemic, Mexico offered easy entry requirements. No vaccine, covid-test, or visa is required (no visa for most European and North Americans, please check if you are from somewhere else).
Weather: Overall, Mexico is located in a tropical climate with a wet and dry season and only a little temperature fluctuation. The average humidity is 70%. When you check the weather for Mexico City, please note that the capital has an altitude of 2,240 meters, which can result in different temperatures than coastal areas.  
Cost of living: Well, this depends highly on how someone spends the money, and where and how someone lives. But our research shows, that our friends living in Mexico City conclude that you (1 person) can live comfortably with €1,500 per month including rent. For a couple, I think €2,000 should be a generous budget. However, some people spend only €1,000 per single household, others more. In Mérida, a town in Yucatan, around 5 hour drive from Playa del Carmen, the rent prices have doubled and tripled since the pandemic, locals, and expats say. Rent in Mérida is about €500 to €900 for an apartment with one bedroom. Add an extra €500 for additional costs like food, and you have an estimation. Uber is affordable. Playa del Carmen became really popular in the last few years, you will most likely spend more there than in Mérida. In Mexico City, you will spend more than 1,000 Euro in rent per month for a good apartment and with some research. Queretaro is more affordable with rental prices below 1,000 Euro. Puerto Escondido is also on the pricier side.
Welcoming locals: Mexicans are generally very welcoming and friendly, especially when you speak at least a little bit of Spanish. In Mexico City, the number of English-speaking locals is bigger than in smaller towns. Service, in general, seems a bit slower, compared to the USA, or northern Europe but maybe the slower pace is also one of the reasons so many Americans and Europeans like to come here, as it slows you down in a healthy way. So why not live in places where you are treated best?
Food: Mole or Tamales, Mexico offers more than tacos and tequila, and Mexican cuisine is ranked among the top 10 cuisines in the world, in many food guides, and blogs. Some recipes date back to Mayan times and have been adjusted over time to meet modern tastes.
🚧 What to avoid
Although Covid-19 seems to be the ubiquitous global disease these days, other healthcare points are still mentioned when traveling to Bali.
Crime: Overall, Mexico is generally a safe travel destination, with the exception of some areas, especially along the US border, Cabo San Lucas, Cancun, Tijuana, or Acapulco, which can be spots for crime caused by drug cartels. It happens that tourists get express kidnapped to withdraw cash from their bank account from an ATM until the bank account is empty. In total, Mexico counts between 1,000 and 1,300 kidnapping cases every year (total, including local kidnapping cases and express kidnapping cases to foreigners), in 2020 the country had 831 cases in total. Express kidnapping got popular after 2006 and can be seen in other Latin American countries such as Peru, or Venezuela. Safety tips: Travel during the day, take the plane, or recommended bus companies, avoid traveling in red zone active drug cartel areas, don't carry all your valuables with you, and don't dress flashy - I guess, you got it.
Traffic: As mentioned earlier, Mexico is a car-friendly country. You can drive with the car to Starbucks, order, pay, and receive your coffee without leaving the vehicle. Just like the States. Although there are some dedicated pedestrian areas, sidewalks are rather narrow. Public buses, for example, are often loud, way too fast, and spit out black clouds of exhaust. Additionally, Mexico is not the most walkable or bicycle-friendly country, in my opinion.
Air pollution: Similar to its big neighbor, the USA, Mexico is a car-friendly country, and you can find drive-throughs and strip malls with an extensive amount of parking lots. Coming from Europe, the size of parking lots is massive. The average air quality index (AQI) for the country is 65, which is moderate. In comparison with the world, Mexico ranks 45 most polluted countries in the world. Mexico City shows a rising amount of PM2.5 (fine air particulate matter concentration). When writing this article the PM2.5 was 8.2 times above the WHO annual air quality guideline value, and 3.2 times for the entire country. Playa del Carmen and Cancun count as the cleanest cities in Mexico. For more information, please check out IQAir.
Water pollution: Update: Water in Mexico is bad. During my stay in Mexico, I have been to the hospital in Oaxaca city due to parasites I got from dirty water. I have 3 more friends who made similar experiences.
Sugar: Here are a few examples I encountered almost daily: The cappuccino will taste sweet because the normal whole-fat milk is already artificially sweetened. Cheese and ham sandwiches might taste sweet as the ham is glazed in sugar too. When ordering water, you might get a sprite. Yogurt with granola and tropical fruits comes not just with a large portion of honey but also with artificially sweetened yogurt. If you want to snack healthy, you gotta fight for it, baby! Here are some facts about Mexico's sugar problem: Type 2 diabetes (T2D) is one of the worst epidemics in Mexico, with the highest priority for the government to address. "According to the International Diabetes Federation, Mexico ranked sixth in the world's prevalence of diabetes in 2015 with an estimated 11.4 million Mexicans affected by the disease, increasing to 17.5 million by 2040. The overall prevalence of type 2 diabetes (T2D) in 2015 was 8.8%" (Soto Estrada et al., 2018). Sugary drinks and fast food cause also an increase in obesity and might be banned in the future. When adding the car-friendly setup of the country, you won't be surprised that walking is not really a thing in Mexico.
Street food: Say no to Montezuma's revenge. The overall quality of street food is nothing to worry about, but as always, it can happen that ice cubes are made with tap water, or dishes are not washed properly. Try to avoid ready-to-eat food that sat outside for a while, instead, you should try eating food that is freshly made with your order. This helps to avoid Montezuma's revenge, a traveler's diarrhea that occurs in Mexico.
🚴🏻‍♀️ How to stay healthy
There are endless ways how to stay healthy, and active. Mexico is not just beach and Tequila. The landscape in Mexico is very diverse, you have of course the beaches on both coasts, the Caribbean and the Pacific coast, but also mountain ranges, for example in Oaxaca province which is great for hiking.
Stay active
Hiking around Mexico City: Around 30 km southwest of Mexico City, you find the Desierto de Los Leones National Park (desert of the lions), a famous spot for hikers, runners, and mountain bikers. And although this park is called the desert of the lions, you will neither find a desert there nor lions.
Running in Mexico City: The capital comes with many green spots, but Chapultepec park is the best place to go for a run. It is a wide, light park with wide lanes, pedestrian-only and bicycle lanes, a botanical garden inside the park, restrooms, and vendors selling water. The park is huge, and there are many running paths to choose from.
Hiking in Oaxaca: Oaxaca province offers wide-open hilly plateaus, mountainous forests, and coastal landscapes. There are trails around Monte Alban, and Hierve el Agua, to waterfalls, remote villages, and forests.
Hiking in Chiapas: The province of Chiapas is a hiker's paradise, with lush forests, hills, and only a few tourists. You find hiking trails for all levels in the hills around San Christobal.
Walking: I experienced Mexico not being very pedestrian-friendly (narrow sidewalks, long waiting at traffic lights, fast traffic, age of vehicles with high levels of exhaust). However, my number 1 exercise is walking. This includes taking stairs, and avoiding escalators and elevators if possible. Walkable cities are Mexico City, Queretaro, San Miguel de Allende, Puerto Escondido partially, and Mazunte partially. Oaxaca City, Merida, and Playa del Carmen are not super walkable due to the high traffic volume.
Cycling: I could compare Mexican cities with Dutch cities but that would be unfair. Let's put it this way: Wear a helmet, be alert, and use bicycle lanes when provided. Cycling is still a good cardio workout. So far, I haven't experienced one bicycle-friendly place though. You either fight with traffic, cobbled streets, or hills. Many sidewalks are cracked or have holes.
Health risks
Water quality: You should not drink tap water in Mexico. I spent 1 night in a hospital because of bad water in Oaxaca City. Bottled and filtered water only.
Air quality: The air quality in Mexico is moderate. The biggest air pollution comes from the rising number of vehicles. During the pandemic, many families bought a second and a third car because of social distancing. Buses and trucks are old diesel with bad emission levels.
⚓️ Long stay
Digital nomad visa
There is no digital nomad visa in Mexico.
Temporary Residency
Residency: You have the possibility to apply for a temporary residency, which gives you the permit to stay in Mexico for one year. You don't need to stay in Mexico for the whole year though, you can travel elsewhere and return to  Mexico within that year. After one year, you can apply for an extension which gives you a 4-year temporary residency. After this period, you can apply for permanent residency, which could lead to citizenship.
Application: For temporary residency, you need to hand in an application form to a Mexican embassy abroad. It is easiest to do it in your home country (the home country according to your passport), but other embassies might work as well. Many people get appointments at the Mexican consulate in Houston which became a popular place for applications and appointments.
Requirements: Besides a valid passport, you need to show either a monthly income of 2,595 USD, a total amount of 43,000 USD in your bank account, or you own a property in Mexico with a value of 346,000 USD minimum.
Procedure: After submitting the paperwork via e-mail, the embassy can grant you an appointment which costs around 48 USD. You then need to fly to Mexico within 3 months' time, at Immigration, you show the officer your paperwork, and give him an X amount of days to stay. You need to go to an Immigration office in Mexico to continue the procedure. You pay around 250 USD fee and will be handed out your temporary residency card. This card allows you to stay in Mexico for 1 year (multiple entries), and the X days you got from the Immigration officer on your arrival day become invalid.
💡
Where to travel next? Destinations close to Mexico.