Did you know that Quito is not just the second-highest capital in the world but also just 1 km away from the Equator? You can stand in the northern hemisphere and step one foot in the southern hemisphere. But that is not everything about Ecuador's superlatives. The summit of Mount Chimborazo is the closest point on earth you can be to the sun.
And then there are the impressive Galápagos Islands, Amazonian rainforests, astonishing volcanoes, and well-preserved historical towns that like Quito's center, which became UNESCO World Heritage Site along with Krakow in Poland back in 1978. Ecuador has been voted twice in a row as expats' favorite country due to its low cost of living and high quality of life.
The table of content will be generated here
🌱 Travel health insurance for Ecuador
💡
Genki Explorer
is a travel health insurance with worldwide cover. Monthly payment plans, and easy signup in less than 1 minute.
🇪🇨 Entry requirements
Visa: Most nationalities do not need a visa to enter Ecuador up to 90 days. These 34 countries do need to apply for a tourist visa.
E-Visa: Third-country passport holders can apply for an e-visa.
✈️ How to get to Ecuador
Plane: The main airports are Mariscal Sucre Airport in Quito (UIO) and José Joaquín de Olmedo International Airport in Guayaquil which both are serving non-stop flights to/from the US, Amsterdam, Madrid, and other Latin American destinations. Cuenca Airport is a smaller airport with domestic flights only.
🏡 How to find a place
Vrbo: If you are looking for short-term rentals, check out Vrbo. Here you find furnished apartments in almost every Ecuadorian city for less money than Airbnb.
Airbnb: Airbnb has a huge range of furnished houses and apartments for all lifestyles and budgets.
🚌 Public transport
Uber: As for now, you can request an Uber in several cities in Ecuador but it is illegal if the driver/taxi is not registered or licensed which is not the case with Uber drivers.
Bus: Getting around by bus is a cheap option if you are on a budget. In Quito exist 3 types of buses, Trolebus, EcoVia, and Metrobus. Most buses have handwritten signs on the front windshield, showing their destination. To stop a bus just flag them down. Due to pickpocketing, make sure you have an eye on your belongings. A bus ride in Quito costs around 0,25 Euro.
Taxi: A taxi is a convenient way to get around, but make sure you take a registered taxi. Registered taxis are yellow with an orange license plate.
Guayaquil: Metrovía is an express-lane transit system, with several lines connecting the main districts. The fare for adults is 0,25 Euro per ticket. You can ask for a rechargeable electronic card to access the transportation service.
🏘 Where to stay in Quito
La Mariscal: This central area is where the nightlife happens, filled with busy bars, cultural event venues, and exceptional cuisine. During the summertime, you can estimate a month's rent of approximately 700-900 Euro for a furnished 1-bedroom apartment in the La Mariscal area.
El Condado: The upper-class district contains predominantly apartments or houses with extra comforts such as pools or panoramic skyline views. Rent starts from 900 Euro.
🧑🏻‍💻 Where to work from in Quito
Coworking spaces
Playhouse:  This coliving and coworking space is a good choice if you are looking for a community and regular meet-ups. Besides coworking amenities, the space organizes social events, like movie nights, board game nights, parties, and sportive dance sessions. Membership for a month costs 250 Euro.
Impaqto:  With 2 locations in Quito, La Carolina, and La Floresta, the coworking space is easy to reach and centrally accessible. Besides high-speed internet and ergonomic interior the coworking space hosts events, networking sessions, and mentorships.  The price for an unlimited, monthly membership is 191 Euro.
Coffee shops
Café Galletti: You find the small family business at 2 central locations in Quito. The roastery combines New York café style with Ecuadorian coffee quality and offers coffee lovers authentic enjoyment. In the midst of a cozy ambiance, there are delicious cakes and stable wifi, too.
Coffee Factory: Another great place for expiring Ecuadorian coffee is the Coffee Factory, located right next to Park La Carolina. Each table has a regular USB plug for charging and the wifi is decent.
🏘 Where to stay in Guayaquil
Malecón2000: The new boardwalk of Guayaquil was a recent urban development and planning project and attracts mostly expats and digital nomads to live in one of the modern city apartments. You can expect to pay higher rents, something between 600 to 1,000 Euro a month.
Las Peñas: This is the oldest, most bohemian, and artsy neighborhood of Guayaquil. Houses are colorfully painted, and you find cafés, shops, and bars at every corner. Rent is about 700 to 1,000 Euro a month.
🧑🏻‍💻 Where to work from in Guayaquil
Coworking spaces
Amautha Hub: For 200 Euro a month, digital nomads get all the amenities of a coworking space, plus chill-out and yoga rooms, an outdoor area, and various sports equipment.
Invernadero Coworking: With 2 central coworking locations in Guayaquil, this coworking space offers an easily accessible working space including all needed office amenities like free snacks, coffee and water, ergonomic furniture, and community events or workshops. Including tax, the monthly membership costs 168 Euro.
Coffee shops
Lúdica Coffee House: With tasty sandwiches, healthy salads, and sweet delights combined with freshly roasted coffee and excellent wifi connection, there can't go much more wrong in this place. Check out Lúdica Coffee house if you are looking for a place to work during your stay in Guayaquil.
🏘 Where to stay in Cuenca
El Centro: The central and historical district of Cuenca is a highly desirable location with colonial architecture, cobblestone streets, art galleries, and green spaces. It might be a challenge to find a modern and quiet apartment here but it is definitely worth a try.
Ordoñez Lasso: This district is very popular among expats and can be a good choice if you are experiencing Cuenca for the first time.
💡
We featured Cuenca in our 7 cities for less than 1,500 Euro article.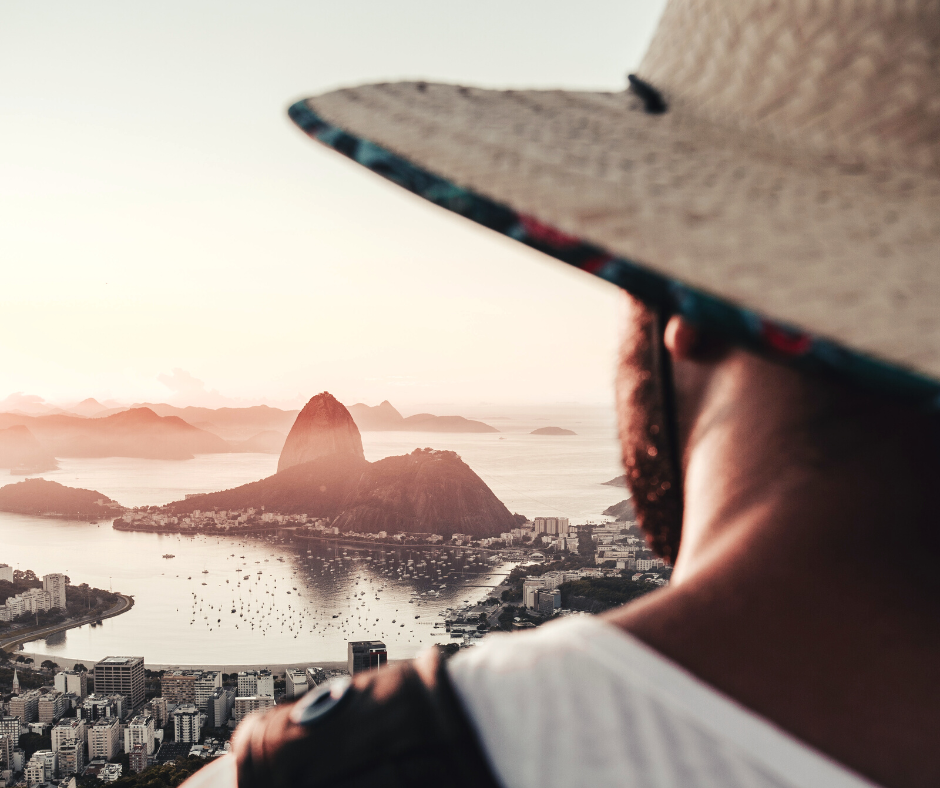 🧑🏻‍💻 Where to work from in Cuenca
Coworking spaces
Coworking Cuenca: Since 2017 the coworking space is building a digital nomad community in Cuenca. The coworking space is located a 5-min walk from public transport and provides community lunches and several programs tailor-made for the nomad's needs. The monthly membership costs 170 Euro.
Selina Cuenca Cowork: Working while overlooking the Río Tomebamba? Possible with a membership (130 Euro per month) at Selina Cuenca Coworking. The location is modern and equipped with Ecuadorian design. The central location is the perfect starting point for a fun time in Cuenca.
Coffee shops
Café de Ñucallacta: The centrally located café serves tasty bakery goods, burritos, and freshly made bagels. They have a wide range of vegan and vegetarian options. Wifi is offered and digital nomads are welcome to work from here.
🚊 How to travel around Ecuador
Bus: For getting around, buses are a common and cheap way. The bus network operates between all major cities and buses are usually in fair conditions. Prebooking is possible via Rome2Rio or at the dedicated bus terminals in Cuenca, Quito, or Guayaquil.
Private car: You have several options like Europcar, Hertz or Sixt for renting but due to poor road conditions you should be a skilled and experienced driver.
🎖 Must see
Galapagos: You shouldn't miss the beauty of the Galapagos islands. The 18 islands are a unique ecosystem with a breathtaking variety of wildlife and nature. There are domestic flights from Quito with a stopover in Guayaquil or direct flights from Guayaquil to the islands of Baltra and San Cristobal. The flight duration is 2 hours and the operating airlines are LATAM and Equair.
Colonial towns Quito and Cuenca: Ecuadorian towns are adorned with detailed colonial buildings, cozy cafés, and historical buildings. The old towns of Cuenca and Quito are part of the UNESCO World Heritage and are worth a visit.
Ingapirca: Ingapirca is one of the most famous Inca sites in Ecuador. The area includes a sun temple, ritual baths, tombs, and roads. The ruins are ideal for a day trip from Cuenca. Buses run twice a day for 2.50 Euro and take 2.5 hours to get there. A taxi would only take 1 hour and cost around 50 Euro.
Mitad del Mundo: Not far from Quito you can be at the center of the earth! In 1736, the French explorer Charles Marie de La Condamine determined the exact position of the equator here and built a landmark. At this point, you can stand on both hemispheres at the same time. By taxi, the drive is about 30 minutes and costs around 18 to 20 Euro.
💡 Good to know
Internet: Ecuador covers an average internet speed of 42,46 Mbps download and 38,38 Mbps upload speed for fixed broadband.
Sim Card: You can get a sim card at the airport terminals or at local shops for around 5 Euro (1 GB Data) from the operators CNT, Claro, or Movistar.
Cost of living: In our article Latin America on a budget: 7 cities for less than 1,500 Euro a month, we calculated the cost of living for a solo traveler by 1,120 Euro per month, living in Cuenca which has similar costs to Guayaquil but seems more expensive than in Quito.
Climate: Most parts of the country typically have tropical rainforest climates, except the southern regions, which have subtropical weather conditions. The dry season is from June to September.
Currency: The official currency of Ecuador is US Dollar. 1 USD is converted to 0,99 Euro.
Safety: Generally speaking, it's not always a country to travel through. You should be aware of no-go areas, for example, the 20 km zone along the Colombian border, and follow the generally applicable rules you should follow in every country abroad. Another threat might be active volcanoes, tsunamis, and earthquakes.
Socket type: Type B.
Tipping: Unlike in the USA, tipping is not a big part of Ecuadorian culture. It is not customary to tip for services such as taxi rides, haircuts, or budget meals. In restaurants with waiter service, a 10% tip is common.
🚧 What to avoid
Street food after the arrival: Even if the Ecuadorian delicacies look so tasty, wait a few days for your stomach to adjust.
Being alone outside in the dark: As in other cities as well, it's recommended to stick to busier areas as well as try to walk around with a minimum of 2 people when it's dark.
Public transport during rush hour: Although public transportation in Ecuador is convenient and cheap, during rush hour it can become nerve-racking and time-consuming.
🚴🏻‍♀️ How to stay healthy
Stay healthy
Quilotoa Loop in Quito: With an altitude of 3,800 meters, the volcano was collapsing 800 years ago and built a huge crater, filled with turquoise blue water. Hiking around the lake will probably take 4 to 5 hours. Quilotoa is located a 3-hour drive southwest of Quito. Buses go from Quitumbe bus terminal located in the south of Quito once a day for 3 Euro a ride. Due to the time-consuming travel, it is recommended to take a bus to Latacunga which departs every 10 minutes and costs 2 Euro. Once you arrive in Latacunga, take a bus to Quilotoa Crater which takes another 2 hours for 2 Euros. If you decide to travel by bus, you should plan one overnight stay in Latacunga.
Santa Ana in Guayaquil:  This excursion is for free and you will be rewarded with a beautiful view over the town. Discover the lighthouse which dates back to the 17th century. On the top level of the lighthouse, you find restaurants and resting areas. One way is about 2 km walking distance from the city center and contains 444 stairs.
Health risks
Water quality: Yes, you can drink tap water in Ecuador but it is advised for travelers to drink bottled water due to the changes in water quality and bacteria.
Air quality: The air quality in Ecuador is good.
⚓️ Long stay
You can extend your 90-day stay in Ecuador comparatively easily for another 90-days. The process costs a small fee and a little bit of paperwork. This all can be done online if you speak Spanish. Otherwise, you go to the immigration office after your visa is already extended.
💡
Where to travel next? Destinations close to Ecuador.