The country of Che Guevara and Lionel Messi is not just famous for political resistance, and football, but also for tango, gauchos, and Yerba Mate. Did you know that tango was previously a dance popular only in the working class? In fact, tango was prohibited as it was the dance of the red light districts.
Argentina is the world's eighth-largest country and shares borders with Chile, Bolivia, Paraguay, Brazil, and Uruguay. Due to the size of the country, the climate in Argentina is different from region to region with many microclimates which allows a diversified flora and fauna.
🌱 Travel health insurance for Argentina
💡
Genki Explorer
is a travel health insurance with worldwide cover. Monthly payment plans, and easy signup in less than 1 minute.
The table of content will be generated here
🇦🇷 Entry requirements for Argentina
Visa: Most European nationalities don't have to apply for a tourist visa for a stay of up to 90 days. Passport holders of the US, Australia, China, and Africa must apply for a tourist visa.
✈️ How to get to Argentina
Plane: Main International Airport of Buenos Aires is Ministro Pistarini International Airport (known as Ezeiza Airport, EZE) 25 km south-southwest of downtown Buenos Aires. The busiest international destinations from Buenos Aires Airport are Santiago de Chile, Miami, Lima, Madrid, Sao Paulo, Rio de Janeiro, Bogota, Rome, New York, and Panama.
Ferry: Argentina and Uruguay have a running ferry service connecting Montevideo, Colonia, and Punta del Este with the Argentinian Capital Buenos Aires.
🏡 How to find a place
Airbnb: You find good short-, and mid-term (up to 3 months) rentals on Airbnb. As longer you plan ahead, as more options you will have. If you plan your trip early, you can still get furnished apartments in a central location for between 550 to 750 Euro.
Facebook: Check out Facebook groups like Buenos Aires Classifields & Real Estates, Digital Nomads Buenos Aires, or Expats in Buenos Aires which are full of posts about recommended apartments or houses.
Sublet.com: The site has similar options to Airbnb and offers furnished short- and long-term apartments.
🚌 Public transport in Buenos Aires
Minibus: For transfer from the airport to the city center, you can take a minibus, which takes 50 minutes and costs 1,900 ARS ( 13.50 Euro) one way. The minibus departs every 30 minutes.
Taxi: Not that licensed taxis are black and yellow in Buenos Aires. They also have counters at the airport, where you can check the fare before you enter the car. The ride to the city center costs around 6.50 Euro for a 40-minutes ride.
Remís: Remís are chauffeur-driven cars that operate much in the same way as taxis. Unlike taxis, Remís don't use a meter and don't have a specific color to distinguish. Prices are determined in advance according to the route.
Subte: Subte is the nickname for the Buenos Aires metro. It consists of 6 lines and 85 stations. For using the metro you need a SUBE card. The card is available at one of the many Centros de obtención SUBE. The initial cost for a card is 90 ARS (0.65 Euro). A single-way ticket costs 16.50 ARS (0.10 Euro)
Bus: The Colectivos run in some areas, where the metro doesn't operate and are the only way to get to certain places of the city. Bus fares vary according to the distance traveled. The minimum journey is 3 km, which cost 18 ARS (0.13 Euro).
Uber: Uber is operating in Buenos Aires since 2016.
🏘 Where to stay in Buenos Aires
Palermo: For those who want to be right inside the clubbing and nightlife scene of Buenos Aires, Palermo is a good choice to stay in. The trendy barrio of Buenos Aires is known for shopping, lively nightlife, and music events. It is located in the north of the city and right next to the Rio de la Plata. Furnished 1-bedroom apartments are rentable from 550 Euro upwards.
Caballito: Caballito is very centrally located in Buenos Aires and a popular place to go for expats due to its good connections and places to explore. If you check in advance, you can find really good deals for apartments and housing.
La Recoleta: This is one of the wealthiest neighborhoods in Buenos Aires with luxurious mansions, hotels, and boutiques. Most influential figures in the Argentine government are buried in the cemetery Recoleta. Prices for renting an apartment would probably start at 750 Euro.
💡
We featured Buenos Aires in our 7 cities for less than 1,500 Euro article.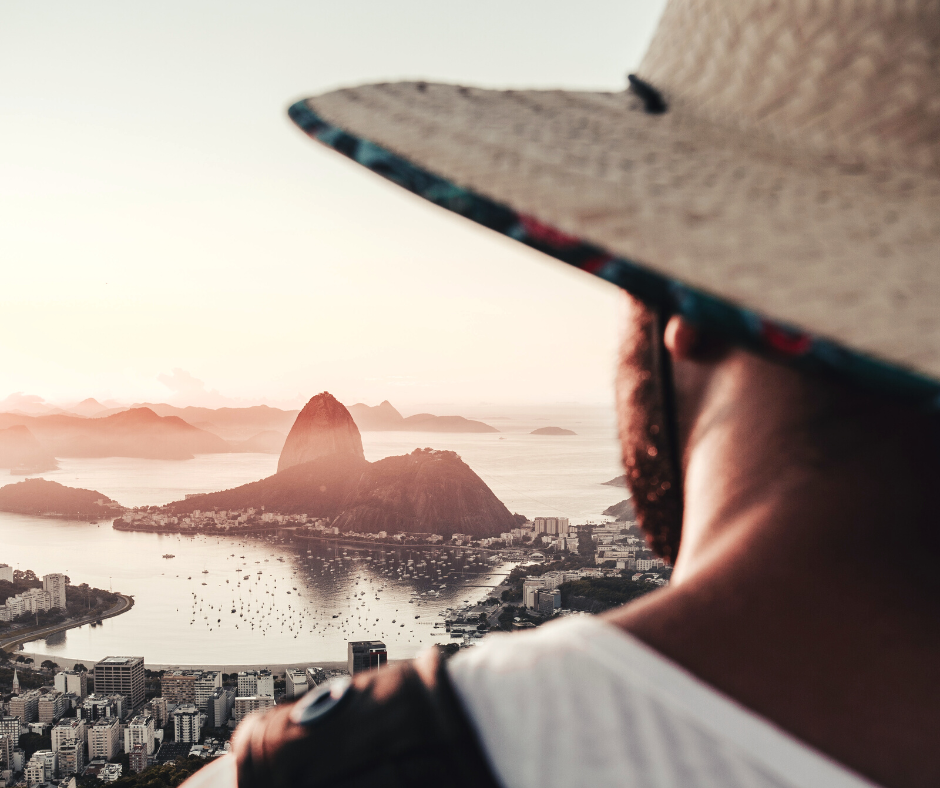 🧑🏻‍💻 Where to work from in Buenos Aires
Coworking spaces
Manawa Coworking Creativo: Located in the trendy barrio Palermo-Soho, Manawa coworking offers great connectivity to Metro Line D and several bus stops. The location has a chilled rooftop and the team regularly organizes after-work parties with music, beer, and food. By purchasing a membership, you get some discounts for sportive activities such as yoga or functional training or discounts for clubs and restaurants. A monthly membership costs 42 Euro.
Huerta Coworking: Huerta Coworking is located in vibrant Palermo-Holywood, a neighborhood packed with stylish cafés, trendy bars, and exceptional restaurants. The coworking space uses natural light and open spaces to encourage people to work together. Events and talks are widely organized to facilitate networking. A dedicated desk for one month costs 128 Euro.
Coffee shops
Le Pain Quotidien: The Belgian bakery and cafe chain can be found in various central locations in Buenos Aires. Here you can find homemade bread and baked goods as well as organic coffee. The wifi is free and decent.
Café Registrado: The laptop-friendly Café has 3 locations in central areas and serves its guests sweet and salty specialties throughout the day. Sugar addicts will melt at the sight of their chocolates.
🚌 Public transport in Córdoba
Bus: Córdoba's bus system is organized in a color-number scheme that identifies the corridors with which the bus is associated. The bus line number is a combination of the corridor number and the line number. For taking the bus you need to buy a bus card at one of the official points or kiosks around the city center.
Taxi: Taxis are very common in the city and cost around 64 ARS (0,45 Euro) per kilometer.
🏘 Where to stay in Córdoba
Nueva Córdoba: This district is where the heart of the town is beating. Here you find everything from shopping options to cultural activities. Prices for renting an apartment can vary from 400 to 950 Euro per month.
Cerro de las Rosas: Cerro de las Rosas is a more local neighborhood that has a lively atmosphere and many great local restaurants. It's located a little further out from the city center but still well connected to bus lines. Prices are a bit higher and start at 700 Euro per month.
🧑🏻‍💻 Where to work from in Córdoba
Coworking spaces
Vida Cowork: The coworking space is centrally located (5 minutes from public transit) but in the countryside and offers numerous opportunities to work and be productive outdoors. A monthly membership costs 114 Euro.
Coffee shops
Coofi Lunch & Workcafe: The café serves freshly made sandwiches, coffee specialties, and power plugs right next to your work desk.
🚊 How to travel around Argentina
Train: Cordoba is connected to Buenos Aires by rail. A single fare is A$50.
Bus: Buses are far more frequent, faster, and more reliable than the train service but also more expensive. A single fare from Buenos Aires to Córdoba will cost around 750 ARS (5.30 Euro). The buses are mostly modern, some even have USB ports.
Plane: Due to its size, Argentina has got several domestic airports connecting Buenos Aires with famous other spots in the country such as Iguazu Airport, for those visiting the Iguazu Falls or Ushuaia Airport, as the best option for visiting Tierra del Fuego National Park.
Car rental: The country has good road connections and hiring a car gives you probably more independence for exploring regions such as Tierra del Fuego or Patagonia. From Buenos Aires, there is a motorway link to Rosario, which then joins the Santa Fe highway. Road conditions in more rural areas might get bad and are bristled with potholes.
🎖Must see
Recoleta Cemetery: It may sound awkward to start with a cemetery, but Recoleta Cemetery packs a punch. The cemetery contains grains and marble mausoleums of notable personalities such as Eva Perón, former presidents, actresses, and poets. The cemetery is also known for its impressive architecture and rich buildings.
La Boca: In the La Boca neighborhood you experience the traditional Latin American vibe. You find museums, art galleries and theaters, Tango-bars and local restaurants here.
San Telmo: The indoor market is a melting pot of foods, antiques, crafts, and records and is perfect for a day of strolling around. From Tuesday to Sunday, its doors are open for everyone who is interested in browsing the vast range of stalls.  Don't miss the mini-carnival after the market when samba dance groups and drummers are taken over the street.
Asado: Literally, Asado means roasted and is the Argentinian-styled barbecue that describes the dish itself and the traditional style of preparation. Check out this guide, where to find recommended places for experiencing traditional Asado in Buenos Aires.
Museo De La Memoria:  If you are new to Argentina's recent but dirty past, don't miss this museum which gives a good overview of how the former military dictatorship ruled the country and about those who lost their lives or went missing during the past regime. The entrance fee is 0.35 Euro.
Sarmiento Park, Córdoba: This vast green space is the heart of the city and its largest urban park. Due to its proximity to the city center and the wide range of activities, it is a famous spot for locals and tourists. There is space enough for biking, rollerblading, jogging, and swimming. In a cozy courtyard setting, you can enjoy having drinks or snacks while resting in the green.
Plaza de San Martín, Córdoba: Like its name twin in Lima and Buenos Aires, the Plaza San Martín in Cordoba is the hub for the city's activities. It is a designated space, an unofficial "town square", with beautiful 16th-century statues, tall trees, and multiple events, shows, and exhibitions throughout the year.
💡Good to know
Internet: The median internet speed for fixed broadband is about 47.19 Mbps download and 19.65 Mbps upload speed.
Sim card: Easiest way is probably to buy a sim card inside the arrival hall of the airport as they are also open 24/7. Argentina offers tourist sim cards for about 15 Euro with 3GB of data and 30 minutes international calls. You can also buy at a local operator like Movistar, Claro, or Personal which offers Sim Cards for 0,35 Euro plus an additional fee for data.
Digital nomad community: Most digital nomads are probably found in Buenos Aires. Check out Facebook groups like Digital Nomads Buenos Aires or Expats in Buenos Aires for getting in touch with other like-minded travelers.
Cost of living: In our Article Latin America on a budget:  7 cities for less than 1,500 Euro per month, we also listed Buenos Aires as a budget-friendly place, where you can live with a budget of 1,401 Euros.
Currency: Official currency of Argentina is the Argentine Peso (ARS). 1 Euro is similar to 140.87 ARS. Be aware that the ARS Symbol ($) is the same as the USD ($).
Climate: The best time to visit Argentina is from April to June (fall) or in springtime from September to December. Fall and spring also boast reasonable hotel prices and fewer tourist crowds.
Safety: Argentina Travel Advisory ranks the country on Level 1, so normal precautions like taking care of public transport and touristic areas due to petty crime and thefts.
🚧 What to avoid
Don't arrive on time: Being on time tends to be a good habit, but it's totally inappropriate in Argentina. Avoid frustration and always come half an hour later than agreed.
Never stir the mate: Mate is a national drink in South America and is served with loose leaves. Stirring before you drink would be like salting a food you haven't tried yet.
🚴🏻‍♀️ How to stay healthy
Stay active
Fitness Centers: There are several sports centers in Buenos Aires with weights, machines, classes, and even a pool and sauna. A budget-friendly option is Megathlon which has 3 locations in Buenos Aires and offers monthly memberships starting from 50 Euro upwards.
Tennis: If you are interested in Tennis, you can check out Belgrano Tennis which has an hourly rate of 20 Euro per court. Be sure to call at least 48 hours in advance to reserve a court.
Yoga: Depending on your preferred yoga style, Buenos Aires has plenty of studios, which offer day passes and hourly rates. Check out Yoga with Stella Bequet, as they provide bilingual yoga classes.
Climbing: If you are interested in climbing or bouldering, you can book outdoor or indoor classes at Centro Andino Buenos Aires.
Health risks
Water quality: In general, you can drink tap water in Buenos Aires.
Air quality: The air quality in Argentina is generally good.
💡
Where to travel next? Destinations close to Argentina.