Peru is the third largest country in Latin America and 2x bigger than Ukraine, the second largest country in Europe. No wonder, that Peru has 3 official languages (Spanish, Quechua, and Aymara) and a rich history dating back thousands of years. It is also a leading culinary destination when it comes to food and many Michelin-star chefs get inspiration from the Peruvian style of cooking. Let's check if Peru is a go-to destination for digital nomads.
🌱 Travel health insurance for Peru
💡
Genki Explorer
is a travel health insurance with worldwide cover. Monthly payment plans, and easy signup in less than 1 minute.
The table of content will be generated here
🇵🇪 Entry requirements
Visa: European passport holders or passport holders from the U.S don't need a visa to enter Peru for a maximum stay of 183 days. Nationalities from other Latin American countries only need their national identity card to enter the country.
✈️ How to get to Peru
Plane: Travelers typically fly to Lima's Jorge Chávez International Airport (LIM). Direct flights from Europe start in Paris, Amsterdam, or Madrid. There are also several non-stop connections from/to the USA and Mexico. The airport in Lima is well-connected throughout South America and you find affordable flights to Colombia, Chile, and other parts of the Americas. Once you arrive, a taxi from the airport to Miraflores or Barranco should cost between 60 and 80 Soles (16-22 Euro) and takes approximately 45 minutes.
Bus: If you are in one of the surrounding countries like Chile, Bolivia, Ecuador, Argentina, Brazil, Paraguay, or Uruguay, you can enter Peru by bus. Major buses that serve these routes tend to be quite comfortable and equipped with onboard toilets. Peru has 10 border crossings with Ecuador, Colombia, Brazil, Chile, and Bolivia. The crossings are open year-round and are fairly straightforward as long as you have your passport and tourist card handy. You can check routes, prices, and dates here.
🏡 How to find a place
Vrbo.com: If you are looking for short-term rentals, check out vrbo.com, a site similar to Airbnb but with slightly other listings and offers.
Airbnb: The site offers plenty of apartments and furnished houses with prices ranging between 500 and 2,000 Euro per month. Make sure to check pictures and quality beforehand.
🚌 Public transport
Taxi: Depending on your nerves and money, you can choose between private and public taxis. Public taxis are a thing in Peru and can end a bit dodgy. Public taxis aren't regulated, don't use a meter, and often aim to rip off travelers. Taking a private taxi in Peru is probably the safest and most convenient way for getting around the city. For arranging a ride, check out Taxi Seguro or Taxi Green.
Uber: Be aware that your Uber driver is restricted from entering Lima Airport. The system is neither legal nor illegal, just accepted. As in other countries, Uber doesn't mean being cheaper by default or having more comfortable cars.
Microbus: Microbusses in Peru are called Combis. Usually, Combis are covered in stickers and packed tight with passengers, that zoom around town to specific destinations. Combis are inexpensive, and crowded, but widely used and reliable. Destinations are written on the windshield and you only have to flag down the Combi if you want to take a ride.
Subway: Lima is the only Peruvian city with a subway network. Line Linea 1 is running from 6 am to 11 pm 7 days a week and connects Villa El Salvador in the south of the city with San Juan de Lurigancho in the north. Tickets are 0.40 Euro per person and available at the metro stations.
🏘 Where to stay in Lima
Miraflores: Most digital nomads probably choose Miraflores for their home base in Lima, as you have good internet, a safe environment, and a good infrastructure. It is a residential and commercial district and by taking normal precautions the district is safe to walk around, even during nighttime. A furnished single-room apartment costs around 700 Euro start price.
Barranco: Compared to Miraflores, Barranco is more relaxed and quiet and might be a little cheaper when it comes to renting costs. It is known for being Lima's most bohemian neighborhood with many locally owned cafés, eateries, and shops. Short notice Apartments on Airbnb start at 650 Euro per month.
💡
We featured Lima in our 7 cities for less than 1,500 Euro article.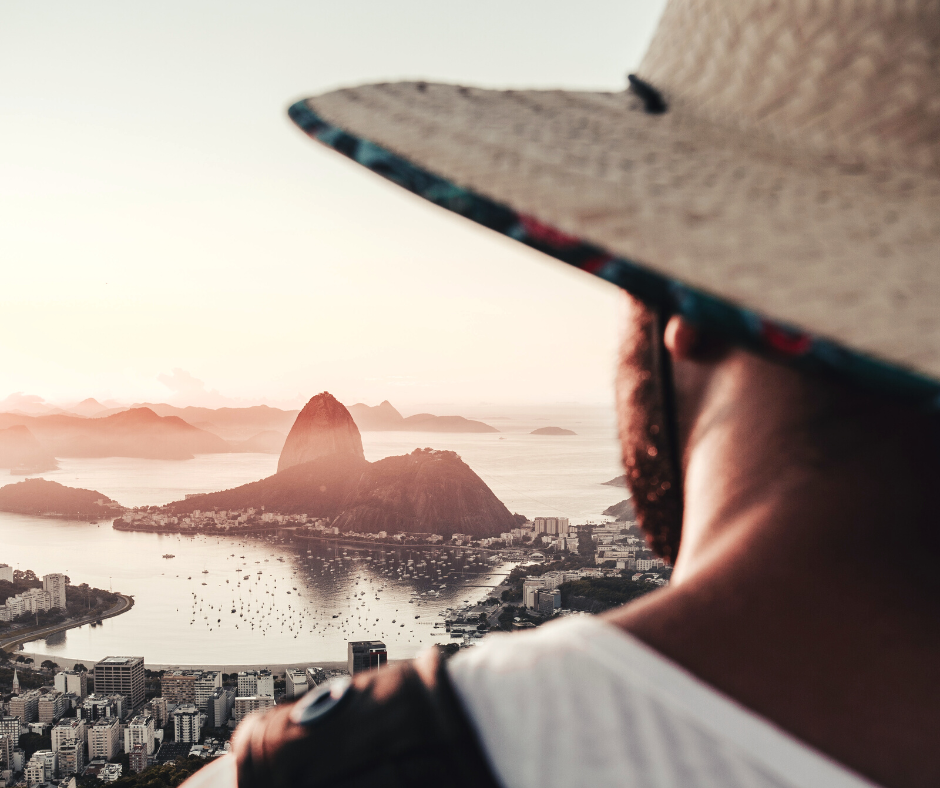 🧑🏻‍💻 Where to work from in Lima
Coworking spaces
Co-Labora: The building, flooded with natural light is located on the outskirts of Miraflores and well connected with subway and bus stations. The place also is next to restaurants, shops, and a park. Coworking at Co-Labora comes with several community events, an onsite café, and an ergonomic interior. Membership for one month costs 200 Euro.
Coffee shops
Kulcafé: If you are into German cuisine, check out Kulcafé in Miraflores. You get German beer, currywurst, and pretzels here but also fresh and vegan smoothies and bagels. The warm atmosphere and the free wifi is welcoming digital nomads for work.
The Coffee Road: If you feel the need to indulge in sweets and freshly brewed blends head to The Coffee Road in San Isidro. With several styles of brewing methods, coffee addicts will find their peace. Workaholics can enjoy workspace and wifi until 6 pm daily.
🏘 Where to stay in Cusco
Historical center: This part of Cusco is very walkable and safe. You find plenty of hidden boutiques selling alpaca ponchos and restaurants with Peruvian-style tapas on the small roads and alleys. The area is more touristy than residential. Furnished apartments on Airbnb for 500 Euro per month.
Wanchaq: The area is less hectic than the historical center and only 30 minutes walking distance away. Prices for apartments start at 400 Euro per month.
🧑🏻‍💻 Where to work from in Cusco
Coworking spaces
La Officina: La Officina is a professional and modern coworking space located in Wanchaq. The onsite restaurant serves vegetarian and vegan options, free coffee flow, and community lunches. A monthly membership costs 240 Euro.
Coffee shops
Laggart Café: Laggart Café is ideal for working and it offers fast and reliable wifi. The furniture is recycled and comfy enough for sitting a couple of hours in front of your laptop. If you're getting hungry order homemade pastries, tasty chicken empanadas, and farm-to-table sandwiches.
Three Monkeys Coffee Cusco: The little café and its courtyard are close to Plaza de Armas and known for being a coffee enthusiast's delight. The coffee is directly roasted farm to cup and is a real Peruvian experience. The wifi is also strong and good enough for getting some work done.
🚊 How to travel around Peru
Bus: Main transportation for getting from town to town in Peru is by bus. The bus companies are more or less privately owned, so there is no dedicated ticket shop. Popular bus operators are Peru Hop, which offers hop-on hop-off bus service between the cities of Lima, Cusco, La Paz, Arequipa, and Puno.
Car rental: If you are not planning to drive in the bigger cities (traffic can be a nightmare) renting a car can also be a good option for traveling around. Internationally known agencies like e.g. Hertz make it easy to rent a car.
Plane: Depending on your itinerary, domestic flights are more and more common in Peru. Airlines like LATAM Peru, Star Peru, and Peruvian Airlines are great for traveling between Lima, Cusco, and Arequipa, as well as traveling to more isolated places like Iquitos or Pucallpa. When traveling by plane from sea level places, such as Lima to places in higher altitudes like Cusco, be aware that you stress your body with the fast travel. Taking the bus or the train gives your body more time to adjust to the higher altitudes.
🎖Must see
Machu Pichu: The iconic Incan archaeological site is located 300 m above the Urubamba River in southern Peru and around 80 km northwest of Cusco. The UNESCO World Heritage site is 2,430 m above sea level and was founded in the mid-1400s. Fortunately, the city was invisible from below, so the Spanish conquest didn't destroy it and it is nowadays one of the most well-preserved Inca cities on earth. Even when you already spent time in Cusco, which is higher than Mucho Pichu, you should directly go to the closest village next to Machu Pichu, which is called Machu Picchu Pueblo. It is recommended to spend 1-2 nights here before and when returning, for getting used to the altitude and preventing altitude sickness.
Amazonian jungle: The Peruvian part of the Amazon jungle is possibly the most diverse and prolific section of all. And Manu National Park is one of the most bio-diverse areas in the world, boasting at least 1,000 birds and over 200 mammal species such as Jaguars, monkeys, and bears. Tours start from Cusco and usually take between 4 and 10 days. Prices range between 350 Euro (cultural zone) and 1,800 Euro depending on the length of the trip and the operator. All tours are guided by studied biologists.
Rainbow Mountain: The mountain sits in a village of the same name, Palccoyo, around 140 km southeast of Cusco. Rainbow Mountain is a multi-colored ridge that is part of the greater mountain massif of Nevado Ausangate. The hike to Rainbow Mountain will take around 2 hours for only 4 km. Most people book a guided tour for getting the 3 hours ride from Cusco organized. A taxi takes 1.5 hours and costs around 70 Euro. You also have the option of taking a bus from Av. Tomasa Tito Condemayta in Cusco to Checacupe (2 hours) to the Rainbow Mountain hike start point.
San Blas in Cusco: San Blas is the trendy, creative district of Cusco and away from the main tourist area. Wander around at Plaza San Blas and discover the streets filled with cafes, clothing shops, and some of the city's best restaurants.
Plaza Mayor Lima: While being in Lima, you can't miss walking down the streets of Plaza Mayor. This is the birthplace of the capital and its heart. Here you find also other attractions, like the Cathedral of Lima, the Government Palace, the Archbishop's Palace, the Municipal Palace, the Palace of the Union, and the Casa del Oidor.
💡Good to know
Internet: The median internet speed for fixed broadband is about 53.98 Mbps download and 28.19 Mbps upload speed.
Sim card: Best sim card coverage and internet speed are offered by Movistar or Claro. Prices are around 3 Euro. When purchasing a Peruvian sim card you might have to let your fingerprints get checked, due to a double-check with the official ID register.
Sockets: Type A and C.
Digital nomad community: Peru has a fast-growing digital nomad community, especially in Lima. Another digital nomad scene you will find in Cuzco. Even though it is a small city with an airport, it's more peaceful than Lima. The lifestyle in Cuzco is slow-paced and is an excellent location closer to national parks and natural wonders.
Cost of living: Expect to spend at least 1,500 Euro a month living in Miraflores and around Barranco. Monthly Airbnb apartments will run you at least 700 to 900 a month at minimum.
Currency: Since 2015, the official currency of Peru is Sol (PEN). 1 Euro equals 3.84 Sol.
Climate: Peru has 3 climate zones divided into a mild climate in the desert coastal strip, a humid and hot climate in the eastern area, and the Andean zone, which is colder due to the altitudes. Recommended season for visiting Lima is probably December to April.
Safety: Peru ranks as the continent's fifth safest country and ranks 101 on the 2022 Global Peace Index. However, things to be mindful of are pickpocketing, scams, and theft, even during the daytime.
🚧 What to avoid
Forgetting sun blockers: Solar radiation is a serious danger and in cities like Arequipa, which is situated 2,300 meters above sea level you should protect your skin with sunscreen even in cloudy weather.
Avoid altitude sickness: There are several places and cities, like Puno, Cusco, or Machu Pichu which are worth a visit but should be well organized. Due to its altitude, there is the danger of altitude sickness which comes with headache, fatigue, and nausea. During your first one or two days, take it slow and give your body time to adjust. Read this article on how to avoid altitude sickness.
Rush hour: One of the nightmares in Lima is its traffic. Peruvian driving style is chaotic and nerve-racking, especially when you are not used to it.
🚴🏻‍♀️ How to stay healthy
Stay active
Dancing: What about enjoying a little Rumba in Peru? The nightlife in Lima won't disappoint you. You find some inspiration here.
Workout: The green park Malecon in Miraflores invites you for daily workouts while overlooking the pacific ocean. The coastal path is perfect for jogging or biking.
Surfing: The waves in Miraflores are great for the beginner level, so when you have dreamed about learning surfing, your time has come. Board, lessons, and wetsuits can be rented directly onsite.
Health risks
Water quality: It is not recommended to drink tap water in Peru.
Air quality: The air quality in Peru is moderate.
💡
Where to travel next? Destinations close to Peru.