Last updated 2023, January 12th: Land of the Maya, the inspiration of Le Petit Prince, and world-renowned coffee beans - Guatemala's history is rich and colorful. The Mayan Empire originates in Guatemala, a country filled with forests and wildlife. After the country received independence from the Spanish Empire in 1821, the country went through a turbulent period marked by scars of revolutions, dictatorships, and coups.
In 1938, Antoine de Saint-Exupéry's crashed with a plane in Guatemala, near Lake Atitlan, and he spent some time in the colonial town of Antigua recovering from his injuries. There are many myths about the inspiration for the novel Le Petit Prince, some historians say the root of his inspiration in his plane crash in Lybia, while others say in the plane crash in Guatemala. Wherever Saint-Exupéry find his muse to write his famous novel, he surely enjoyed the Guatemalan coffee with a bar of chocolate. Today, the country grows its world-renowned coffee beans in 8 regions, and each region's beans taste entirely different.
🌱 Travel health insurance for Guatemala
💡
Genki Explorer
is a travel health insurance with worldwide cover. Monthly payment plans, and easy signup in less than 1 minute.
The table of content will be generated here
🇬🇹 Entry requirements for Guatemala
Please note that unvaccinated travelers are not permitted entry to Guatemala.
Valid visa: Apply for the visa before traveling. It takes around 3 business days to complete the process.
Covid test: Proof of a negative COVID-test result prior to your travels. Negative PCR-covid test within 72 hours before boarding or entering the country.
Vaccination: A valid EU Digital COVID certificate or a valid recovery certificate or an alternative proof of full vaccination. If you have been vaccinated in the USA, please show your CDC card. If you received your vaccines from another country, please bring proof of your vaccination. The vaccine must be no less than 14 days prior to arrival.
✈️ How to get to Guatemala
Plane: La Aurora International Guatemala Airport (GUA), is the primary international airport in Guatemala City. The airport connects Guatemala with direct flights to Spain, Mexico, and several destinations within the United States. From the airport, it takes a 20-minutes drive to Guatemala City downtown. Transfer options are the popular chicken busses (1,20 Euro per person), shuttle buses, taxis, or Uber. A taxi should cost less than 10 Euro.
🏡 How to find a place
Airbnb: The go-to booking platform for accommodation in Guatemala is Airbnb. However, contact the host in advance and ask questions about the neighborhood, noise, wifi speed, etc. as - so often - pictures and reality might not match. I would go with super hosts only, read through the reviews and if it is a hotel listed on Airbnb, check the reviews and prices on other booking sites such as agoda.com and booking.com.
Hotels: Depending on how long you stay in one location, I would always search on booking.com and co. for available hotels. The advantage of staying in a hotel is that there is staff around you who can make you accountable for things that were promised but were not provided. It is also easier to get a refund through a booking site or with a hotel by negotiating this matter with a private landlord. Plus: Guatemala is a fairly affordable travel destination and it might be worth spending some money on a place with a lake view, when at Lake Atitlan, or a jungle view.
Eco lodges: When in Central America, you find yourself surrounded by lush nature, in the jungle, or at lake sites. Make sure to include a stay in an eco-lodge or jungle lodge to get the full nature experience. In Guatemala, at Lake Atitlan, check out Hacienda Tijax.
🚌 Public transport in Guatemala City
Camioneta: The Chicken Bus is an old US school bus, decorated in vivid colors and the most common form of transport for the local community. The busses are the cheapest transportation, but they are also full of merchant's goods, people's private luggage, or packages, they are unreliable and slow as they stop frequently to drop off people or take on more passengers from the streets.
Microbus: The next level of comfort is the microbus, a minivan that takes you exclusively and directly from A to B. The microbuses come with shock absorbers for a smooth ride and go on paved roads only, which makes the journey more pleasant than taking the Chicken Bus.
Taxi: In Guatemala City, Antigua, and Quetzaltenango, you find metered taxis to get around.
Uber: Only Guatemala City and Antigua offer Uber services.
Scooter: Renting a scooter can be a bit expensive with a daily rate of 25-30 USD in touristy areas such as Antigua. Make sure to check the bike beforehand, take a video maybe to prove the bike's condition, and wear a helmet.
🏘 Where to stay in Guatemala City
Zona 4: The district is one of the hipster and most colorful neighborhoods, located south of Zona 1. The area got its nickname "Guatemalan Brooklyn" because of colorful street art and murals, which are worth a visit. Here you will also find several places for authentic dining and enjoying a vibrant night out.
Zona 10: The zone is in the south of the city center and the commercial and luxury heart of the city. The area is also home to some embassies, museums, and government buildings which also makes it a very safe and residential area for expats and nomads.
🧑🏻‍💻 Where to work from in Guatemala City
Coffee shops
Rojo Cerezo Coffee: If you are a coffee lover, check out this small café in zone 4 of Guatemala City. The owner takes the art of making coffee seriously and is always inventing creative flavors. The café provides indoor and outdoor seats and free wifi.
Coffee District: Do you sometimes crave homemade waffles? Coffee District is your spot. Enjoy fresh waffles with a cup of coffee. The atmosphere is quiet and chairs and tables suitable for a short work session.

🏘 Where to stay in Antigua
El Caseo: El Caseo is the most popular area for people to stay in when traveling to Antigua. The neighborhood has colorful colonial buildings, art galleries, and nice eateries. The chances are high that you find other digital nomads and backpackers here. Visit attractions like el Mercado de Artesanias or the El Carmen ruin. In the evening, El Caseo has some beautiful rooftop bars to end the day.
Barrio de La Concepción: The central district is close to the central park and builds the heart of the historical quarter. The neighborhood has plenty of restaurants and bars.
🧑🏻‍💻 Where to work from in Antigua
Coworking Spaces
Impact Hub: Impact Hub is a melting pot for the digital nomad community, coworking, and events. The team creates regular events and helps to create a diverse community of local and international folks. The space is centrally located with easy connection to the rest of the town. Impact Hub runs 3 onsite food spots, serving healthy and vegan food. An unlimited monthly membership costs 115 Euro.
Coffee Shops
Artista de Café: This charming coffee shop combines great working conditions, e.g. reliable wifi with a cozy ambiance. The coffee specialties are creative and the food menu includes gluten-free and vegan options too.
Fat Cat Coffee House: You might come for the name but you will definitely stay for the coffee. The café offers quality coffee, good vibes, and nomad-friendly services such as decent wifi.
La Vid Coffee Roasters: The minimalistic and rustic coffee shop sells homemade fresh baked goods and coffee that comes from local farmers around town. You sit in a relaxed and chilled atmosphere with a cozy interior and stable wifi.
💡
We featured Antigua in our 7 cities for less than 1,500 Euro article.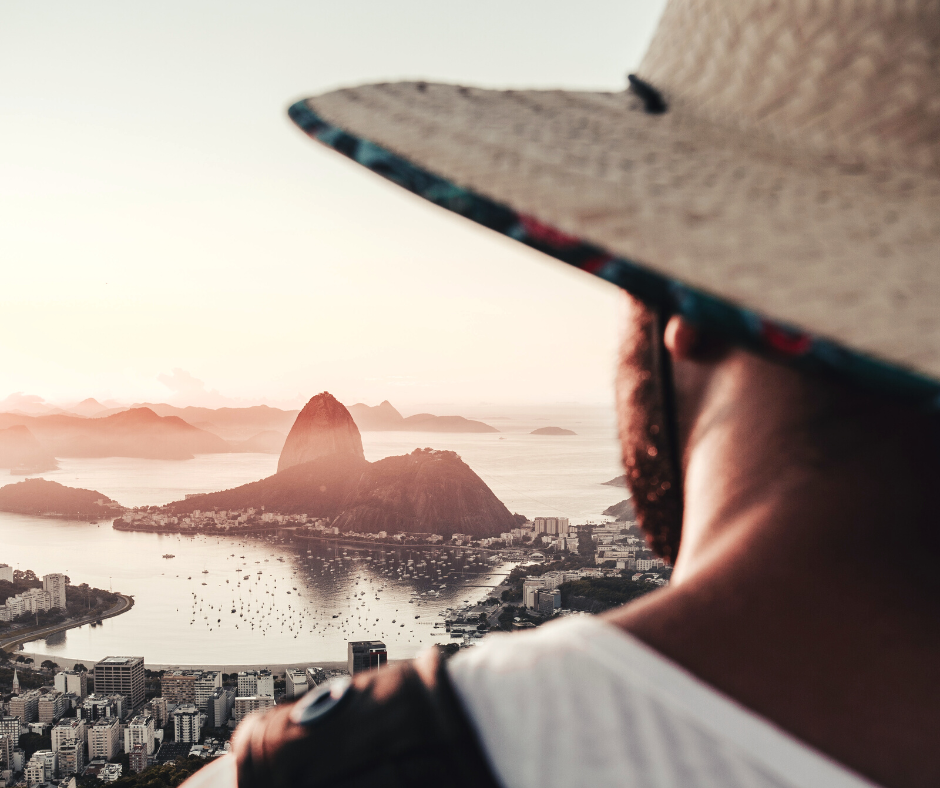 🚊 How to travel around
Overland bus: A more luxurious version of a bus ride can be organized by using one of the large overland coaches, which run between Guatemala City, Huehuetenango, Quetzaltenango, and Flores (to go to Tikal), Cobán, and Puerto Barrios. You can also take the bus to Mexico, El Salvador, Belize, and Honduras. The overland busses are equipped differently, some come with a toilet, others don't, and some come with a TV blasting music or telenovelas on the highest volume for everyone, while others don't and let you rest in silence.
🎖Must see
Lake Atitlan: The volcano-ringed lake Atitlan is the deepest lake in Central America, with a depth of 430 meters. The digital nomad community at Lake Atitlan is either based in Panajachel, e.g. Selina.
Tikal National Park: You can visit the ancient Mayan ruins of the Tikal National Park which pop out of the thick surrounding jungle. The historical sites are part of UNESCO World Heritage and the jungle around - the Mayan forest - is a UNESCO Nature Heritage.
Nature: Guatemala was once called Quauhtemallan which can be roughly translated into the land of plentiful forests.
Wildlife: As the land of the forest, you might assume Guatemala has a diverse flora and fauna, and indeed - it does. The country's jungles are home to jaguars, pumas, howler monkeys, ocelots, wolves of prairie, coyotes, lizards, armadillos, iguanas, and several species of serpents (oil lamp, chorale, mazacuate and yellow beard) to just name a few. Guatemala has wild parrots, toucans, pheasants, and gorgeous (but endangered) scarlet macaws, and if you want to see the national animal, the resplendent quetzal, you find him in the highlands.
💡Good to know
Internet: The average internet speed for fixed broadband is 22 Mbps download and 6 Mbps upload.
Sim card: If your phone supports e-sim cards, you can buy one here. Traditional sim card providers are Claro and Tigo which come with different packages, dependent on your length of stay and the data you need.
Climate: Guatemala's elevation ranges from sea level up to 4,000 meters, and therefore, the country comes with many microclimates. The average temperature is between 21 and 27 degrees Celsius or 16 to 21 degrees Celsius in upper elevations between 900 and 1,500 meters. Above 1,500 meters, you can expect an average temperature between 10 and 16 degrees Celsius. The dry season is between November and April, and the wet season is between May and October. Trade winds can bring rainfall throughout the year, especially to areas closer to the Caribbean coast. All in all, Guatemala has a tropical climate and it can be quite humid.
Safety: Guatemala has a Global Peace Index of 2.19 and ranks 111th between El Salvador and Lesotho which makes Guatemala a moderately safe country. In comparison, the USA ranks 122. The country can be considered safe for travelers when staying in tourist places, such as Lake Atitlan, Antigua, and Panajachel. Rising gang crime is a concerning issue. Read more in the section What to avoid.
Digital nomad community: A rising star among the digital nomad places is Antigua, a small colonial town with a 4-hour drive from Lake Atitlan.
Cost of living: Another point on the plus side for Guatemala is the affordable cost of living. You will spend around 500 to 800 Euro per month on rent, this includes considering studio apartments on the lower side, monthly hotel stays, and better Airbnb.
Currency: Official currency of Guatemala is the Guatemalan Quetzal (GTQ). 1 GTQ equals 01,2 Euro and 1 Euro is 8,38 GTQ.
Coffee: Guatemala is one of the world's best coffee countries, and it counts in a total of 8 coffee-growing regions, namely Antigua, Acatenango, Atitlán, Cobán, Fraijanes, Huehuetenango, and Nuevo Oriente. The beans taste different from region to region.
Cacao: Did you know that the chocolate bar was invented in Guatemala? The Mayans worshiped cacao as the food of the Gods, and I agree, that chocolate can taste just heavenly.
Food: Pupusas (corn tortillas), Empanadas, or Rellenitos (dessert) are just three of the many local dishes you can find. Chocolate and coffee should be on your list too.
History: In 1821, Guatemala signed an agreement of the independence of Central America, and for more than 200 years, the country is a sovereign state. Guatemala has gone through 2 revolutions, a few dictatorships, a US-backed intervention, a long civil war, many military coups, and 22 earthquakes.
Culture: Guatemala is the cradle of the Mayan culture and you find many ruins and pyramids in the country. The Mayans were one of the most sophisticated and advanced cultures of the pre-Columbus world, and they used cacao as currency. You can find Mayan heritages in Mexico, El Salvador, Belize, and Honduras.  
Currency: The resplendent quetzal is a long-tailed bird with a shimmering green feather dress, and rare to spot in nature. But you can find the bird on the bank notes of the currency named after the bird: Quetzal.
Saints Day Kite Festival: Celebrating the Day of the Dead is a fun tradition in many Latin American countries, for example in Oaxaca City in Mexico. In Guatemala, locals celebrate this day with giant kites, especially in the cities of Santiago Sacatepéquez, and Sumpango.
🚧 What to avoid
Crime: According to the US Department of State, travelers should avoid the following destinations: San Marcos Department (except the city of San Marcos) due to crime, Huehuetenango Department (except the city of Huehuetenango) due to crime, and Zona 18 and the city of Villa Nueva in Guatemala City due to crime. Crime results from gang violence, but also robbery takes place.
Power cuts: It can happen during the day or during the night, but power cuts happen in Guatemala. As a backup, get a sim card for your own hotspot and always charge your laptop to be prepared. On average, a Guatemalan company experiences 1 to 2 power cuts every month.
🚴🏻‍♀️ How to stay healthy
Stay active
Gym: You will find the best gyms in Guatemala City, e.g. Orangetheory Fitness.
Hiking around Lake Atitlan: You can find different trails in the Lake Atitlan area, for example, the 8 km long hike from Panabaj to Chacaya or the 17 km trek from San Lucas Tolimán to the Atitlán volcano. Both hikes are ranked hard and require a moderate fitness level.
Horseback riding near Antigua: If you are looking for alternative sports to tennis or running, why not take a tour on the back of a horse and enjoy the countryside of Antigua?
Kayaking Late Atitlan: Starting in Panajachel, kayaking is another fun way to soak in nature while getting your fitness up. Most tours are around 6 hours, so make sure you calculate enough time.
Health Risks
Water Quality: You should not drink tap water in Guatemala.
Air Quality: The air quality in Guatemala is moderate.
💡
Where to travel next? Destinations close to Guatemala.