[Last update: March 6th, 2023] Nestled in the southern part of the Indochinese peninsula lies the Kingdom of Cambodia. Surrounded by Thailand, Laos, and Vietnam, the old empire of Kampuchea is home to rare and wild animals and a very young population with a median age of 26 years.  
If you are patient enough, take a boat on the majestic Mekong River in Stung Treng and watch the rare Irrawaddy Dolphin, named after the Ayeyarwaddi River in Myanmar. The friendly critters are often called 'fisherman's friends as they help the fishermen to collect small fish.
And if you have not only patience but also time, visit the remote states of Ratanakiri and Mondulkiri. Their jungle is home to wild elephants and with some luck, the majestic giants might come out of the thicket.
🌱 Travel health insurance for Cambodia
💡
Genki Explorer
is a travel health insurance with worldwide cover. Monthly payment plans, and easy signup in less than 1 minute.
The table of content will be generated here
🇰🇭 Entry requirements
Valid visa: Apply for the visa before traveling. It takes around 3 business days to complete the process.
✈️ How to get to Cambodia
Plane: Cambodia has 3 major airports, operating domestic and international traveling. The major airport is Phnom Penh International Airport (PNH) followed by Siem Reap Airport (REP) and Sihanouk International Airport (KOS). The distance from Phnom Penh airport to the city center is about 10km and takes approximately 45 minutes. Transfer by tuk-tuk costs between 5-10 Euros or between 7-12 Euros by taxi.
Cross-Country: It is easy to take a plane and visit neighboring countries such as Thailand, Vietnam, or Laos. Once immigration laws ease up again after being tightened due to Covid, it is possible to cross borders to Vietnam and Lao by boat, or bus.
🚌 Public transport
Public transport: There is no public transport in Cambodia that is worth trying. Cities have neither tram, metro, subway nor a reliable bus network. In cities or towns, it is easy and best to take a taxi or Grab.
Taxi: Official taxis are widely available in Cambodia. However, recent reports by tourists include price scams and a lack of navigating the nearest route to the destination. I would suggest looking for a Grab before taking a taxi.
Grab: An easy, reliable, and transparent way to get around in Cambodia is by using Grab.
Tuk Tuk: Similar to Bangkok's Tuk Tuks, Cambodian Tuk Tuks are a nostalgic way to get around, for example from Siem Reap to the nearby temples of Angkor. Tuk Tuks are more expensive than Grab.
Bicycle: It is easy to rent a bicycle in Cambodia and many locals use bicycles to get around. Tourists often use bicycles to paddle from Siem Reap to Angkor, although the heat and high level of humidity make it a workout.
Scooter rental: Another way to be self-sufficient is by renting a scooter, which is often done by travelers. The rental process is uncomplicated. Please be aware that the traffic in Cambodia has basically no rules. Busses and trucks drive fast and don't mind racing through big puddles soaking pedestrians, cyclists, and bikers in dirty water. I would not recommend going by scooter or motorbike between cities but it is ok, if you have some driving experience, to use scooters within a city.
🏡 How to find a place
Facebook groups: Facebook works like a giant marketplace in Cambodia. Join the local Facebook groups and search through the listings, it is easy to find a place in Cambodia. I wouldn't pay more than 500 Euro per month for an average-sized non-fancy place that comes with a kitchen and a decent internet connection.
Airbnb: You can find plenty of apartments and houses in Cambodia on Airbnb.
🏘 Where to stay
Chamkar Mon: The district is quite popular among expats due to its close proximity to cultural attractions, restaurants, and bars. The average rent for a 1-bedroom apartment in this area is between 600 to 900 Euro per month.
Daun Penh: The riverside of Phnom Penh is also known as the "Old Town" and another very attractive area for living. You find everything here from colonial buildings to new, modern apartments. Daun Penh is also a good place for starting your night out. The monthly average rent here is between 600 and 900 Euro.
💡
We highlighted Phnom Penh in our article: Asia on a budget: 6 destinations for less than 1,200 Euro a month. Read more.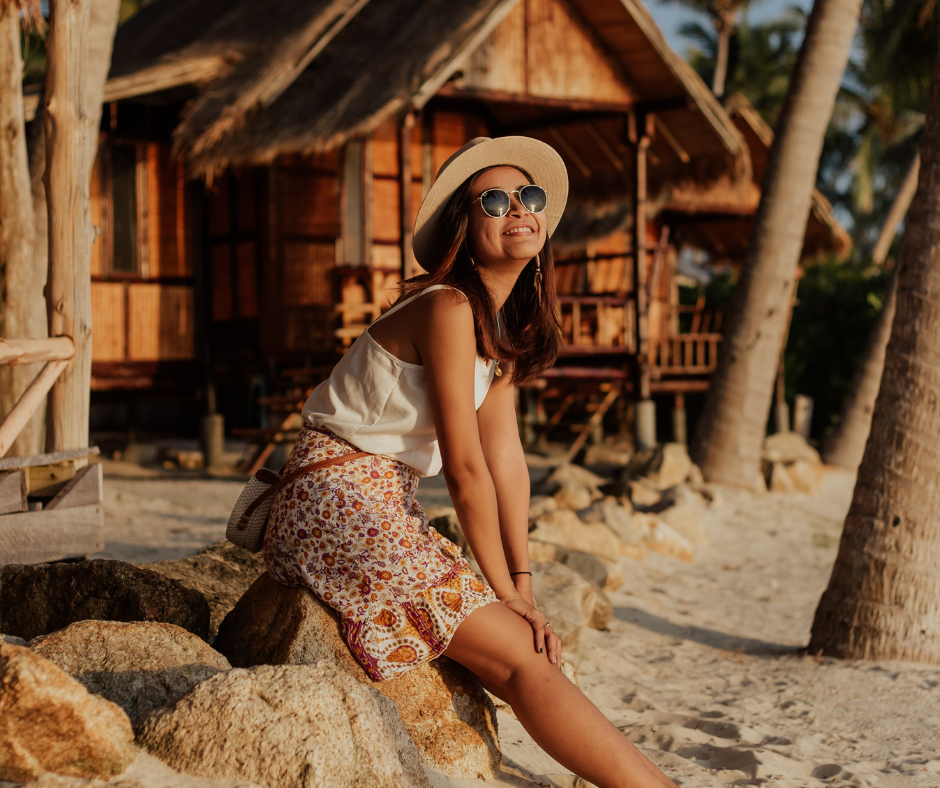 🧑🏻‍💻 Where to work from in Phnom Penh
Coworking spaces
Workspace 1: Check out this cozy coworking space in the south of the capital, located in a factory building with all the modern facilities needed for a workday. Enjoy Cambodia's best blends at the onsite café or tasty Mexican food at their bar. Membership with a dedicated desk, including a second monitor, is available for 111 Euro per month.
Emerald Hub: A coworking space close to the city center is Emerald Hub, which comes with an on-site café, a terrace, and a library.
Coffee shops
Blue Espresso Bar: The café is a great spot for coffee lovers and foodies. The location is air-conditioned and has an outdoor area. Wifi is fast and power sockets are available.
Enso Café: Enso café is a vegan-friendly café, that serves tasty food and drinks for breakfast, lunch, and dinner. You can choose between different seating options and get comfortable tables as well as a stable wifi connection.
Suzy Time Café: This work-friendly café has a good infrastructure for digital nomads. Plenty of power outlets, fast internet, and different styles of working stations are available. A monthly subscription comes with unlimited barista drinks and a fast internet connection and is available for 95 Euro.
🏘 Where to stay in Siem Reap
Sivatha Boulevard: If you prefer colonial french architecture, vintage shops, and charming boutiques, Sivatha Boulevard is your area. Many luxurious hotels are situated here, as well as exquisite restaurants.
Wat Bo Road: If you looking for a calm and quiet residential neighborhood, have a look closer to Wat Bo Road, which is located east side of the Siem Reap River. Once known for being a budget-friendly district, it attracts more and more boutiques, shops, restaurants, and bars. It is still considered a quieter (noise) area in Siem Reap.
🧑🏻‍💻 Where to work from in Siem Reap
Coffee shops
The Little Red Fox Espresso: The café is a must-go location when looking for specialty coffee shops, latte art, and roasteries. The place sells homemade pastries and fresh bagels too. Decent wifi and a nice working environment make this place a good choice for a few hours.
Footprint Cafés: This café is a good option for an afternoon work session. Fast wifi, delicious food, and a calm atmosphere welcome you here.
🚊 How to travel around
Plane: For longer distance traveling between bigger cities you should consider domestic flights as Cambodia doesn't have proper road infrastructure or modern highways. Depending on your route check Cambodia Angkor Air, Sky Angkor Airlines, or Bassaka Airlines. Fares are roughly between 50 and 100 Euro one way.
Bus: Cambodia offers a relatively good bus network. However, the quality of services differs greatly. One bus company I can recommend is Giant Ibis which operates between Phnom Penh, Siem Reap, Kampot, Kep, Sihanoukville, Ho Chi Minh City (Vietnam), and Bangkok (Thailand). The overland busses stop at clean public restrooms, the legroom is okay, and the music or TV is on normal volume. Other companies are blasting local music to a degree where one can not understand his own words. Kampot Express is a good way to reach southern destinations such as Kampot, Kep, or Sihanoukville.
🎖Must see
Angkor Wat: The ancient city of Angkor was built in the 12th century by the Kings of the Khmer Empire and is just outside of Siem Reap. You can likely spend a couple of days exploring the temple complex, ruins, flora, and fauna. The entrance fee for a one-day pass is 34 Euro. You can purchase a 3-day pass for 57 Euro or book entrance for an entire week for 66 Euro.
Butterfly Center: When in Siem Reap, check out the Banteay Srey Butterfly Center in the countryside of Siem Reap which is a nice half-day trip and close to Banteay Srei temples.
Wildlife: Cambodia is home to many wildlife, for example, the Asian Elephant, the Siamese Crocodile, and the Sun Bear. Also, wild ox, panthers, parrots, King Cobra, gibbons, and water buffalos are inhabitants of Cambodia's terrain. Many species are endangered, and wildlife diversity diminishes quickly. Only 75 elephants are left in Cambodia. A group of 50 Asian Elephants lives in the Elephant Sanctuary in the jungle of Mondulkiri which you can visit and help the project to keep alive and safe the group from illegal poaching. No elephant riding.
💡
We highlighted Mondulkiri in our article: Easy travel planning for Asia in the category "off the beaten track" - Read more.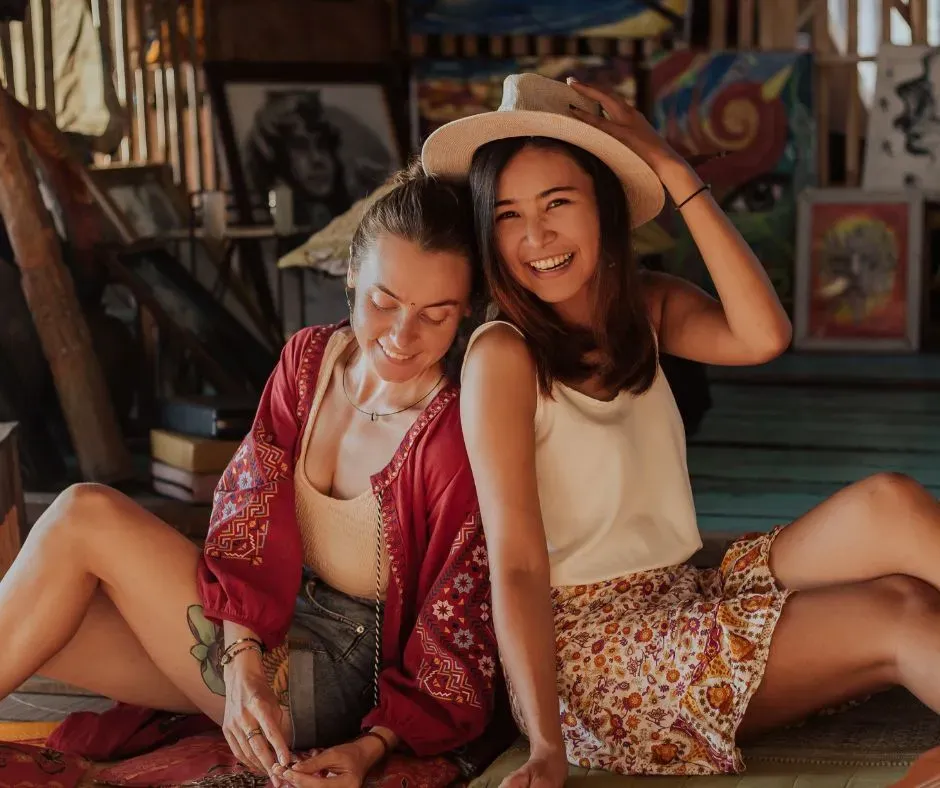 💡Good to know
Internet: The average broadband connection in Siem Reap is 13 Mbps download and 12 Mbps upload speed. Phnom Penh shows slightly higher rates of 16 Mbps download and 16 Mbps upload. In most hotels, Airbnbs, and guest houses, Wifi speed is okay to work from. However, if you spend most of your time on video calls, it greatly depends on your accommodation. It is advisable to have a sim card as a backup hotspot.
Sim card: Get Cellcart or Smart sim cards if you stick to Siem Reap and the Phnom Penh area. If you travel across the country and visit remote areas get Metfone. If your phone supports eSim cars, you might want to consider airalo.
Socket Type: Types A, C, and G.
Climate: Similar to Thailand and Laos, Cambodia's dry season is the winter months from October to April. The wet season is from May to September. Temperature ranges from an average of 24 degrees Celsius in the dry season to 35 degrees Celsius in the wet season. I have been to Cambodia many (many) times, including in the wet season (in May and in July and August), these months turn most unpaved roads into mud puddles. The drainage systems of villages and smaller towns are non-existing and even the bigger cities struggle during heavy rain.
Digital nomad community: Cambodia has a long history in tourism, it has been a backpacker's paradise, a getaway for honeymooners, and wildlife and birdwatching enthusiasts. Similar to its neighboring country, Cambodia has a lively expat community, from the small town of Kampot to Sihanoukville, and of course in Siem Reap and Phnom Penh. And where travelers and expats mingle, you often find digital nomads too.
Cost of living: As mentioned already, the cost of living in Cambodia is really good and can be compared to the cost of living in Vietnam. You shouldn't need to spend more than $1,200 per month as a single person.
Safety: Overall, Cambodia is considered to be a safe country for travelers. Pitty crime and taxi scams can happen. Reports on tourists being ripped off by taxi drivers or hotels have increased but stagnated over the last years - maybe because of the pandemic? Be careful when strolling around the city and make use of your room safe, if you have one.
Quality of life: Keeping in mind that Cambodia is a developing country that still crawls out of the darkness of its recent history of the Khmer Rouge regime, Cambodia - to me - comes with a good quality of life. People are really friendly, helpful, and welcoming, facilities such as hotels, restaurants, cafés, and shops are in good condition and provide good selections, a lively, growing, and diverse expat community sets an international tone in the cities, and the overall cost of living is really affordable. Although public transport isn't great, it is still relatively easy to get around, or rent a scooter and explore the nearby areas.
Health care: When the brutal Khmer Rouge was overthrown by Vietnamese armed forces, due to border conflicts, the country was left with only 50 doctors in 1980. Since then, Cambodia has grown not just economically, or in population size but also in health care. The problem is that 60 % of the health care costs are out-of-pocket expenses which are the main reasons for impoverishment. However, healthcare services are okay as long as you don't have serious illnesses or severe accidents.
Air quality: The fast-growing capital of Phnom Penh shows a moderate level of 65 US AQI in air quality. Overall air quality is good in Cambodia, especially on the coast, in the countryside, or in Siem Reap you will breathe fresh and clean air. The cause of air pollution in Phnom Penh results in the increase of vehicles, construction sites, and factory emissions.
Grilled insects: Skuon, also known as Spidertown, in Kampong Cham province is famous for its fried spiders (tarantula). The locals started nibbling on the eight-legged creatures in the 1970s when the Khmer Rouge ruled the country which forced the majority of the population into hunger and starvation. Cambodia is a country where you can try grilled insects as street food dishes.
Khmer Rouge: Supported by the North Vietnamese Viet Cong, the communist Lao Pathet, North Korea, the communist party of Romania, and the Chinese Communist party led by Mao Zedong, the army of Khmer Rouge was quickly built up and set Mr. Pol Pot in power, a Marxist-Leninist and nationalist, who ruled the country from 1976 to 1979. Khmer Rouge ruled highly autocratic, totalitarian, xenophobic, paranoid, and repressive and the government killed 25% of the Khmer population, including academics, doctors, teachers, scholars, and basically everyone else who was wearing glasses or was able to read and write. A proxy war, between the United States together with South Vietnam, and China together with the Soviet Union, and Khmer Rouge took place and lead to the Cambodian Civil War. Khmer Rouge was eliminated in 1999. Please visit The Killing Fields and the prison of Tuol Sleng Genocide Museum, when traveling to Phnom Penh.
🚧 What to avoid
Currency scams: Cambodia's official currencies are the local riel and the USD. If you want to exchange money for the Cambodian Riel, do this only in small quantities as the Riel is nothing worth outside Cambodia and it is hard to change back to Euro or Dollar. Instead, you can use USD in Cambodia. Never accept a "foreign coin collector" to change money for you in order to collect Euro coins, for example. These scams are common as many tourists don't know the official exchange rate.
Fake guides: The area around the entrance of Angkor is the official parking lot and the place where fake guides try to convince you that they are licensed tour guides and offer cheap service. If you want to book a guide for Angkor, book on official selling points in town.
Taxi scams: It happened, unfortunately, that taxi drivers say the meter is broken, that the meter works but the driver takes an overly long road, or does he is out of change. The best is to know the prices for distances and always carry small notes with you. Or, why not use Grab?
Underestimating travel time: If you check out Siem Reap to Kampot or Kampot to Sihanoukville, you might think it is just a quick overland bus trip, done in a few hours. No, no. Roads are in really bad condition, sometimes there is too much traffic on the old roads and it causes traffic jams and just the time from Phnom Penh's outskirts into the city center takes more than an hour due to chaotic traffic. I took overland busses all over Cambodia, it is safe, fun, and affordable but it will take forever.
Reducing travel to Siem Reap: Cambodia offers so much diversity: remote beaches at Rabbit Island near Kep, Bokor National Park with the ruins of a church, jungle, and wildlife in Ratanakiri and Mondulkiri states, cruise adventures on Tonle Sap or Mekong river that bring you all the way up north to the pool of the Irrawaddy River dolphins, the rattling bamboo train, an old French railway in Battambang, and cycling through the countryside.
Sihanoukville: The only place I never want to go back to is Sihanoukville, a beach resort town with the charm of a rundown Soviet Union-era town. Tacky bars on trashed beaches and over-tourism by Chinese tourists make Sihanoukville the by far least attractive place I have visited in South East Asia.
🚴🏻‍♀️ How to stay healthy
Stay active
Gym and Pools: If you are in cities, like Phnom Penh or Siem Reap, you can get a gym membership at a normal gym, or you join one of the 5-star hotels which give you access to their pool.
Yoga: Just have a look on Facebook and you should find someone who offers yoga classes for very little money. Yoga studios can be found in all tourist areas but you can also find yoga retreats far away from the beaten track.
Cycling: Cambodia is a cycling-friendly country, thanks to the fact, that many Cambodians use cycles, especially the elderly and people in the countryside. It is beautiful to cycle through the green rice paddies, on river promenades, and in remote villages. In Siem Reap you can cycle around Angkor and also Kep is suitable for cycling.
Health risks
Water Quality: You should not drink tap water in Cambodia.
Air Quality: The air quality in Cambodia is moderate.
💡
Where to travel next? Destinations close to Cambodia.