[Last update: February 16, 2023] Cycling along the coast of central Vietnam, camping in Halong Bay, hiking through the rice terraces of Sapa, or sipping a cocktail overlooking the skyline of Saigon - Vietnam is a colorful country. Vietnamese are brave and resilient people showing the world how to merge ancient traditions with modern lifestyles and innovations.
Saigon and Hanoi are modern cities with airports connecting you not just to many European and East Asian destinations but also with neighboring Cambodia, Laos, Thailand, Singapore, and Malaysia.
🌱 Travel health insurance for Vietnam
💡
Genki Explorer
is a travel health insurance with worldwide cover. Monthly payment plans, and easy signup in less than 1 minute.
The table of content will be generated here
🇻🇳 Entry requirements for Vietnam
Valid visa: You need a valid visa to enter Vietnam. The maximum length for a tourist visa is 30 days.
Approval letter: Before hopping on the flight to Vietnam, make sure you have your approval letter printed out. You can apply for it here.
Health declaration form: This must be filled out before boarding.
Covid test: Proof of a negative COVID-test result prior to your travels. Negative PCR-covid test within 72 hours or antigen test 24 hours before boarding or entering the country.
Travel health insurance: You need health insurance in order to match the entry requirements. The insurance policy must cover a minimum of $10,000 including Covid-treatments. Check out Genki's health insurance and tick this off your list.
✈️ How to get to Vietnam
Plane: The only way to enter Vietnam at the moment is by plane, arriving in Saigon or Hanoi.
Airport transfer: You can get a Grab at the airport. If you want to pay more, take a taxi. There is no recommended public transport from the airports to the city centers.
🏡 How to find a place
Airbnb: If you have no time to search for a good price-value accommodation, and you are okay with spending more money, you find an extensive list on Airbnb.
Facebook groups: If you stay for 2 weeks or longer in one place, you can check the Expat Facebook groups. Many locals list their properties there. If you stay with a local, negotiate the price. Don't overpay, don't throw tips, and don't come with the attitude everything is cheap, just because you are from, for example, San Francisco. Gentrification doesn't help. A one-bedroom studio should not be more than 500 Euro a month.
🏘 Where to stay in Hanoi
The best time to visit Hanoi is September to November, and March to May. The winter months (December to February) can get really cold as Hanoi is in the north of Vietnam. Summer months come with heavy rain and high humidity.
Old Quarter: The Old Quarter of Hanoi was once organized by the products and services the craftsmen offered. You would find a silver street for silverware, a street dedicated to kitchenware, and another one for funeral equipment. Today, only a few parts remain in the old tradition. You find many small hotels here, spas, restaurants, cafés, and bars. The Old Town is within walking distance of Hoan Kiem Lake, a nice lake for a morning run or a sunset walk.
West Lake: A little bit further away from the city center (Hoan Kiem Lake) is the West Lake area, popular among expats, diplomats, and wealthier locals. You find international schools here, embassies, fancy restaurants, and bars.
🧑🏻‍💻 Where to work from in Hanoi
Coworking spaces
Toong: This coworking space is located close to the Hoan Kiem lake so in walking distance of the Old Quarter.
Coffee shops
Hidden Alley: This coffee shop is located in the Old Quarter. It is a mix of café and bookshop. You find plenty of cafés in the Old Quarter of Hanoi, basically, every corner has one.
The Note Café: This coffee shop became popular among local students and tourists. It is literally covered in little notes guests can leave and stick to furniture or on the walls. It is a nice little café to work from but can get crowded in high season. The Note Café is located close to Hidden Alley near the Old Quarter.
Hanoi Social Club: A Grab bike ride away from the center, you find the Hanoi Social Club, a sophisticated café with vegan food options, and delicious coffees.  
🏘 Where to stay in Central Vietnam
Hoi An: When staying in Hoi An, you live either at the beach in An Bang, in at the river in Tra Que, in the rice fields in An My, or in Hoi An town. My favorite area is An My, I lived here for 3 years, after spending 2 years in Hoi An town and in Tra Que. You reach Hoi An via Da Nang airport.
💡
We mentioned Hoi An in our article Asia on a budget: 6 destinations for less than 1,200 Euro a month.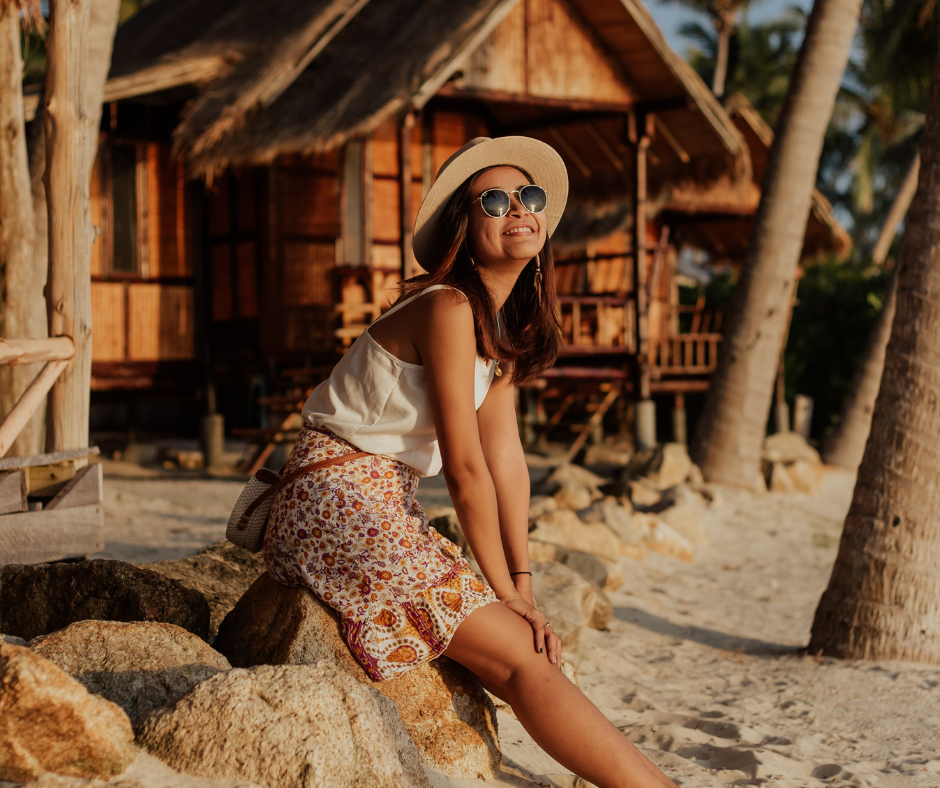 Da Nang: I am not a fan of Da Nang, but I try my best. If you think Hoi An is too quiet for you because you need more action, but still have access to nature (Hai Van pass, Son Tra peninsula, beaches), try Da Nang. A popular neighborhood is An Tuan, you have many bars, cafés, and restaurants within walking distance and you are super close to the beach.
Hue: Hue is the last imperial capital of Vietnam at the Parfum River, you find many ancient and historical places, such as temples, the citadel (like the forbidden city in Beijing), pagodas, and royal museums here. Hue is a cute little town you can reach via a stunning ride over the Hai Van pass (cloud pass) north of Da Nang. It takes about a 3-4 hour drive from Hoi An or a 2-3 hour drive from Da Nang.
Da Lat: If you like tea or coffee, mountains, forest, and lakes, Da Lat could be for you. This little town is spread across many hills, and if staying for a while, get a place with a view. Da Lat can be cold in the winter as it is at a higher elevation. You reach Da Lat via Da Lat airport or a 6-hour bus drive from Saigon.
🧑🏻‍💻 Where to work from in Central Vietnam
Coworking spaces
Hoi An: When staying in Hoi An, check out Hub Hoi An. Florian, the new owner moved the place from its old location to a new location but still in the ricefields of An My village. You are within bicycle distance of either the beach or the old town of Hoi An.
Coffee shops
Hoi An: Great coffee shops to work from are The Espresso Station, Buttercup by Rosies, Rosie's Café, and Dingo Deli.
Da Nang: Six on Six, Wolf coffee shop, or Bread n Salt all in the An Tuong area.
Hue: The Coffee House, Phin Holic, Ca Phe Muoi
Da Lat: La Viet Coffee, An Coffee, Anna's House Coffee
🏘 Where to stay in Saigon
D1: District 1 is together with D3 the heart of Saigon. You find the financial center here, hotels, embassies, sightseeing spots, and of course restaurants, bars, coffee shops, and coworking. D1 is walkable and you will find everything you need, from quaint little alley cafés to busy shopping malls.
D2: Also called Thao Dien district is further away from D1 and is popular among expats, wealthier residents, and digital nomads. You find international schools here, boutiques, cafés, specialty shops, bars, restaurants, markets, and embassies.
D3: Next to D1 is D3, less popular than D1, and has access to parks and green space. You find many good cafés here, medical service, Airbnbs, and alternative bars and nightlife.
🧑🏻‍💻 Where to work from in Saigon
Coffee shops
Little Hanoi Egg Coffee: Little Hanoi Egg Coffee is located in a small little alley in the Benh Thanh district. They serve great sandwiches, and delicious egg coffee and their upstairs area is made for reading, studying, or working.
Kafka Cafe Saigon: A cool spot with really nice cakes, comfortable seating, and enough plugs to survive a rainy afternoon in the city.
🚊 How to travel around
Plane: Vietjet or JetStar are low-cost domestic carriers, that offer affordable tickets that you can purchase online. Took both of the airlines a hundred times, and never had a problem besides minor delays.
Train: Taking the train in Vietnam is for you if you like the nostalgic way of traveling or if you are fine traveling comfortless. I would not recommend the train. But if you want to take the train, try to get a train that starts in your departing town as the trains passing through are pretty dirty. Imagine embarking on an overnight train in Da Nang which came from Saigon and goes up north to Hanoi, you can be sure that the bed you booked is not cleaned after the previous guest. Cockroaches and dirty toilets and the fact that many Vietnamese suffer from motion sickness - if you get what I mean, made it a once-only experience.
Bus: For shorter distances, for example connecting anything between Hue, Da Nang, and Hoi An, or Saigon and Da Lat, you can book a bus. I would recommend booking a 6-seater VIP bus.
🎖Must see
Sapa: You can take the train from Hanoi to Sapa, a mountainous region in the north of Vietnam, close to the Chinese border. Sapa is a great spot for hiking. If you want you can hike up to Mount Fansipan, the highest point in Vietnam.
Ha Long Bay: Departing from Hanoi, you can reach Ha Long Bay by car in a few hours. Take a boat that you should book in advance and cruise among the karst sand formations.
Hue: The former royal capital of Vietnam on the Parfum River is a wonderful cultural experience if you are interested in the last kingdoms. You find the last imperial palace here, tombs, galleries, and pagodas, but also unique Hue cuisine, cozy cafés, hikes, camping, and overall beautiful surrounding. Hue is a great weekend trip when staying in Da Nang (60 km) or Hoi An (90 km).
Mekong Delta: From Saigon, take a bus or private car and drive south in the Mekong Delta. Highlights are Can Tho, Sa Dec, and Chau Doc. Besides taking a cruise or a day trip on a boat, you can cycle over the islands, and once borders open again, you can even take a boat all the way to Phnom Penh in Cambodia.
💡Good to know
Internet: I often heard people saying they were not considering Vietnam because they heard the internet was non-existent or very weak. I found a coworking space in Vietnam in 2016 and I can tell you Vietnam has brand new fiber optic cable my family in  Germany is jealous of. Internet in Vietnam is fantastic, maybe your accommodation bought the cheapest package but that is very rare. Okay, there is nearly no internet on Cham Islands (near Hoi An) and in some areas in Ku Tum province in the national parks.
Sim cards: The best internet provider in Vietnam is Viettel, by far. You have 4G on the edges of the Ho Chi Minh Trail, close to the Lao border, in the far north, and even on Phu Quoc. I suggest buying your sim card at the Viettel store but you need to make sure that you get an internet package that you can extend monthly. You can check your balance by sending an SMS to: *101#
Coworking: There is a growing community of digital nomads in the Hanoi, Saigon, and Da Nang areas but also in Hoi An, which is about 25 km south of Hoi An. You find coworking spaces in all major cities. Update: Hub Hoi An celebrates its new opening in the new location.
Rainy season: Vietnam has its very own microclimate and it is often the opposite of Thailand's climate, but similar to Bali's climate. The rainy season for Hanoi (north), Hue, Da Nang, and Hoi An (center) begins in late October / November, and especially central Vietnam experiences heavy rainfall that can lead to flooded cities. Winter in the north and central Vietnam is cold and housing doesn't come with central heating. If you are traveling in summer clothes, it can get really cold in December and January. If you happen to travel to Vietnam in those months, start in the south, e.g. Phu Quoc island for some beach time, the buzzing city of Saigon, and work your way up north. The best travel time is after Tet, the Vietnamese New Year, it is said that Tet is the beginning of spring (around February) and the season lasts until September / October.
Bargaining: Negotiating the price is a common practice in Vietnam and you should do some research on the local prices. A kg of oranges for example is 25,000 VND but foreigners are often asked to pay 50,000 VND or more. Do not overpay and pay the local prices otherwise, locals will just keep doing the practice of charging foreigners 3x the actual price.
Street food: Do you know why McDonald's is a flop in Vietnam? Because every single street food vendor in the country is 10x faster and 5x cheaper than the American fast-food junk. Vietnamese love their street food and you can see families having opla (eggs) in the morning before dropping the kids off at school, cao lao for lunch, and a tasty bbq for dinner. Street food in Vietnam is so affordable that it actually doesn't make sense to cook at home. If you want to eat vegetarian, ask for an chay.
Smiles: Vietnamese, when compared to Balinese or Thai, often seem a bit cold or rough, this applies to the vendors on local markets or cashiers. I think this has to do with the recent history of the country and the rough life many families lived for years. After the Vietnam war, the country was heavily bombarded with Agent Orange, a chemical weapon used by the USA, and until today, there are wide areas still contaminated with this plant poison. It took decades for the economy to build up but today Vietnam is a strong and proud nation with great potential. To come back to the smiles: Smile first, and people will smile back. Once you have made a friendly connection with a Vietnamese, this connection can last a lifetime.
Facebook groups: As mentioned before, Facebook is a great source of information, from shopping items to rentals to private drivers and events.
Vietnam is not China: Uuh, that is difficult and I don't want to step into a hornet's nest, but don't mistake Vietnamese for Chinese. Yes, you find Chinese temples in Vietnam, and yes, you might find Chinese characters too. But if you think Vietnam is an extended arm of China, you won't make any local friends. Let me explain: Hoi An, for example, former Faifo, was once and for a concise period of time the biggest harbor in the world, connecting the southern silk road with international sea passages. You find many Japanese and Chinese merchant houses in Hoi An, simply because Hoi An was a multi-cultural place and home to tradesmen from all over Asia. The Vietnamese language used characters until the French administration, which pushed the Latin script into the population and it became later a symbol of the country's independence movement. In today's Vietnam, the locals have a love-hate relationship with China. On the one hand, there are some economic dependencies, but the Vietnamese are fighting for the recognition of their very own cultural heritage.
Vietnam is not Thailand: Although this might sound obvious, many times travelers start to compare one country with another. Vietnam and Thailand are two very different countries with completely different histories and cultures. Whereas Thailand has never suffered from a colonial suppressor nor a war in recent history, Vietnam suffered both and to a great extent. The elderly in Vietnam often still speak a bit of French, and they remember the colonial times well. Not to mention the many Vietnamese who still remember the darkness of the Vietnam war or the after-effects of Agent Orange which still causes malformation in newborns.
💡
Read our 3-month itinerary for digital nomads to Thailand, Laos & Vietnam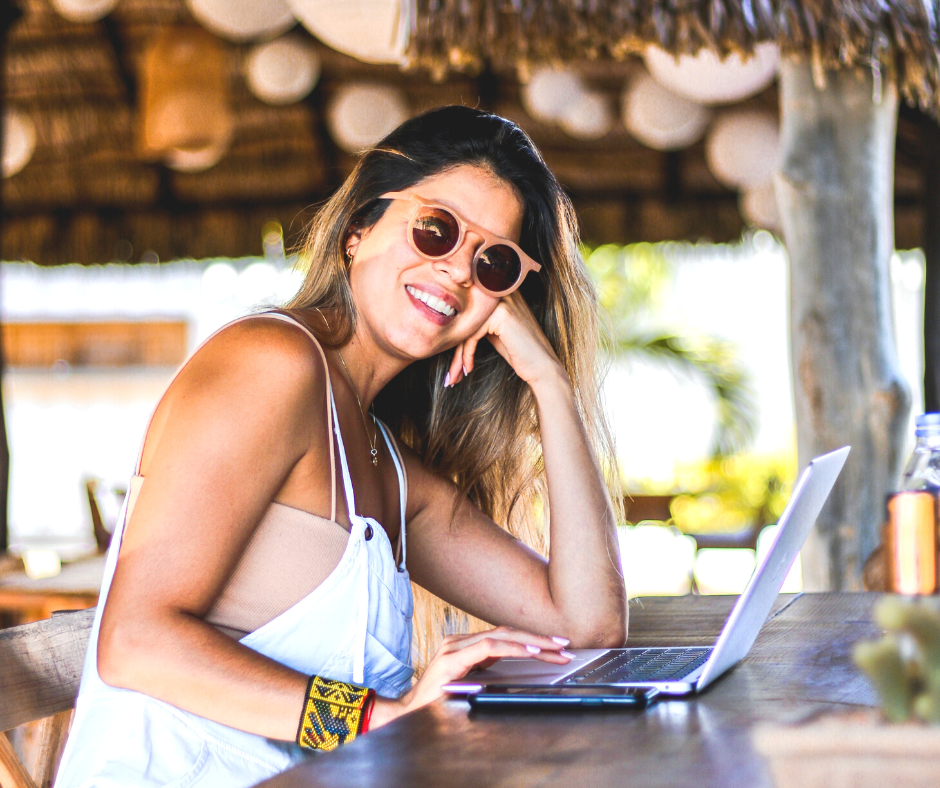 Karaoke: It's a thing. From toddlers to grandpas, everyone loves singing. And although I met incredibly talented singers and musicians in Vietnam, the average Vietnamese, especially after some rice wine, sings just so so. And that was a compliment. If your neighbors are having karaoke, instead of complaining, just join in. American boyband songs from the 1990s are always appreciated. Ah, and the black wardrobe you are leaning on is not a wardrobe, it is just one of the six gigantic loudspeakers they got delivered with a truck this morning.
🚧 What to avoid
Paying tourist prices: Ask a local Vietnamese about the kg price for fruits and vegetables, otherwise, you will pay 5x the price. Same counts for rent, coconuts on the beach, scooter rentals, taxi rides, and petrol.
Getting confused over currency: The 20,000 VND note looks very similar to the 500,000 VND note, it happens to all of us at least once, that we mix it up, especially when we had one or two Huda, Saigon, or Larue too much.
Tourist scams: Paying an entrance fee to enter the city of Hoi An is possible but unnecessary as the ticket for tourists who want to see the main five sightseeing points of Hoi An. So it makes only sense if you want to see the old Chinese Tea House or walk over the Japanese bridge. However, you can skip this ticket and simply use the bridge next to the Japanese bridge which allows you to actually take a photo of the Japanese bridge. It is like paying for the Eiffel Tower in Paris and seeing Paris without the Eiffel Tower or using the free rooftop of the Galeries Lafayette and seeing Paris with the Eiffel Tower. You chose.
Driving drunk: It happens many times per month that a drunk foreigner drives into the rice fields of Hoi An. Or into another bike or car. Or gets hit by a car. Although there is not really police checking during the night, never ever drive home when you had alcohol.
Getting confused with the rainy season: It happened every single year I have lived in Hoi An, and people would arrive in Central Vietnam in November thinking Da Nang and Hoi An area share the same climate as Thailand. This is not the case. In fact, the rainy season in Central Vietnam starts around late October / November and can last until January / February. It will also not just be very wet then, but also cold. Winter months in Hanoi and Sapa are cold too.
Dengue fever: Another painful disease and I talk from personal experience, is dengue fever. You can get it through bites from the Aedes mosquito, which is primarily active during the day. It is not much you can do except use mosquito repellent. However, tests and treatment can get costly. Better have travel health insurance.
Bui Vien Road in Saigon: Cheap bars, shady foreigners, and really bad food. Bui Vien Road is Saigon's pub street and bar district and for me personally the worst place in Vietnam. It used to be a drug testing area back in 2015. Also, drug testing on foreigners is history, the area around Bui Vien Street is as shady as Khao San Lu in Bangkok or Pub Street in Siem Reap. But don't be sad, Saigon has outstanding nightlife. Try out Piu Piu club, or the Speakeasy bar Snuffbox.
🚴🏻‍♀️ How to stay healthy
Stay active
Gym and Pools: If you are in the countryside, such as Hoi An, you can get a gym membership at a normal gym, for example, Superfit, or you join one of the 4-star hotels which gives you access to their pool. You find gyms in all cities in Vietnam and monthly memberships are mostly under $30 per month for a regular gym membership.
Yoga: Just have a look on Facebook and you should find someone who offers yoga classes at the beach, for very little money. Yoga studios can be found in all tourist areas in the country but you can also find yoga retreats far away from the beaten track.
Cycling: Vietnam is a cycling-friendly country, thanks to the fact, that many Vietnamese used to cycle, especially the elderly and people in the countryside. Not sure if I would cycle in Hanoi or Saigon, but if you are in Da Lat (hilly though), Da Nang, or Hoi An, it is beautiful to cycle through the green rice paddies, on beach promenades, and remote villages.
Mountain biking: There is a growing group of local and foreign mountain bikers in Vietnam. You can find day trips, weekend trips, and multi-day trips around the country. Just check the local Facebook groups and you should find a nearby tour.
Health Risks
Water Quality: No, you should not drink tap water in Vietnam.
Air Quality: The air quality in Vietnam is moderate. The air quality in Hanoi can be hazardously bad.
💡
Where to travel next? Destinations close to Vietnam