Chile is the longest and narrowest country in the world. It has coasts, deserts, mountains, green valleys, magical forests, lakes, fjords, and even glaciers. Around one-third of Chiles's population lives in Santiago, which makes it a go-to destination for digital nomads when visiting the country. As one of the safest cities in Latin America Santiago experiences a growing digital nomad community.
The city is surrounded by snow-capped mountains. If you like living in an urban space with close proximity to nature, Santiago is your city. The country counts more than 2,900 volcanoes and 80 to 90 are active ones which mark Chile within the "Ring of Fire". Oh, and then there are the legendary Easter islands. Get yourself a Pisco (local brandy) and let's see what Chile has to offer.
🌱 Travel health insurance for Chile
💡
Genki Explorer
is a travel health insurance with worldwide cover. Monthly payment plans, and easy signup in less than 1 minute.
The table of content will be generated here
🇨🇱 Entry requirements for Chile
Visa: Most passport holders of European countries, the UK, USA, Canada, Australia, New Zealand, Japan, and South America don't need a visa for Chile and can stay up to 90 days.
Required documents: All visitors must submit vaccination certificates and an identity document. The non-vaccinated visitor must submit proof of a negative PCR test taken within 48 hours of departure to Chile. A negative PCR test prior to travel is not required for vaccinated passengers. On arrival in Chile, visitors may be required to take a random PCR or antigen test.
✈️ How to get to Chile
Plane: Comodoro Arturo Merino Benítez International Airport (SCL) is Chile's main airport and is located 15 km outside the city center of Santiago. The main airline LATAM, connects main hubs in Europe and the US, for example, Paris, London, New York, and Miami. Airport transfer via bus costs 2.315 CLP (2.50) and takes about 40 minutes. The taxi costs 23.154 CLP (25 Euro).
Bus: If you are in one of the neighboring countries, for example, Peru, Bolivia, or Argentina, you can enter Chile by bus. Major bus carriers are Pullman, Turbus, and Cruz del Sur.
🏡 How to find a place
🚌 Public transport
Taxi: Taxis in Chile are generally safe and cost 700 CLP per kilometer. It is recommended to use the taximeter and follow the route via google maps. By checking Google Maps you can avoid paying extra for unnecessary kilometers.
Collectivos: Other common means of transport are Collectivos which are similar to taxis but shared between up to four unknown people. In general, they have distances and prices established per person. They are cheaper compared to taxis, and they usually wait at the exit of the most important metro stations or another main point of interest. You can distinguish them by their completely black color and a small poster on the ceiling.
Metro: Santiago has a fast and modern metro system. Compared to buses, tickets are more expensive and you need to buy a bip-card at the counter before being allowed to use it. The bip-card is the official payment method for public transportation in Santiago and integrates buses, subway, and metro.
Bus: Buses are called Mirco and are a common way for getting around. Buses follow regularly fixed routes and are a cheap option. The cost for a single ticket is 660 CLP (0.70 Euro).
Uber: You can use Uber, but keep in mind that it is legally a grey area. Uber is not really allowed but also not really prohibited.
🏡 Where to stay in Santiago
Lastarria: The creative and artisan heart of Santiago is a great option for families and solo travelers. You find plenty of good restaurants, theaters, and art galleries. There is a vibrant artisan market with food stalls, book vendors, and hand-made crafts. You find several places to enjoy life street performance while having a cup of coffee. Lastarria has affordable rental prices. But there are probably not as many units available because it's the neighborhood is highly coveted. A one-bedroom apartment will cost between 600 and 900 Euro per month.
Las Condes: Las Condes, also called Sanhattan, in reference to Manhattan, is a wealthy, family-friendly neighborhood. It is perceived as a safe, quiet neighborhood which is reflected in rental prices. There is also a lot to see and do. Las Condes includes one of the largest shopping centers in the country and offers some fancy cocktail bars as well as recreational parks such as Parque Arauco and Parque Araucano. Rental prices here can rise up to 2,000 Euro per month.
Providencia: Another popular neighborhood for expats and nomads is Providencia, especially Orrego Luco, Salvador, and Manuel Montt. The bustling districts are packed with stores, bars, boutiques, and restaurants. Prices can vary between 600 to 1,300 Euro per month.
Santiago Centro: Santiago Centro is a popular location, also by students, given its ease of access to nearly all parts of the city. You can find a wide range of offices, well-known companies, services, and public transport. Apartments can be smaller and affordable but it is also noisy and crowded area. A great area to look for an apartment within the Centro would be Bellas Artes.
🧑🏻‍💻 Where to work from in Santiago
Coworking spaces
Lyon Cowork: The community-focused coworking space has all modern facilities including a dedicated video and photography room for promoting your products or services professionally. Becoming a member costs 120 Euro per month.
Launch Holley Coworking: The coworking space is located in one of the commercial and gastronomical hotspots of Santiago, called Providencia. The space offers digital nomad equipment and services as well as ergonomic seating and areas to chill or calm your busy mind.
Coffee shops
Tea Connection: Both locations, Las Condes and Providencia have a modern and cozy interior combined with a stable and strong wifi connection. The food is tasty and fresh with many veggie options worth trying.
Wonderland Café: Another gem you should give a try is Wonderland Café. Whether you need internet and want to work or take pictures of the stylish and cozy ambiance or just relax and enjoy a delicious cake, you've come to the right place.
🏡 Where to stay in Valparaiso
Cerro Alegre: The neighborhood is up in the hills, offering beautiful views of the city, and meandering paths through the cobbled streets. Living here means climbing up and down the stairs but you are rewarded with excellent cafés, old-school bakeries, specialty shops, and vintage boutiques. Before getting too tired, take the vintage funicular to carry you home.
Cerro Conception: This area is one of the most attractive but also a more touristic neighborhood in Valparaiso. Similar to Cerro Alegre, Cerro Conception lies idyllic in the hills of the city. Also here, you find modern eateries, charming bars, and cozy cafés, between galleries, boutiques, and small souvenir shops.
💡
We featured Valparaiso in our 7 cities for less than 1,500 Euro article.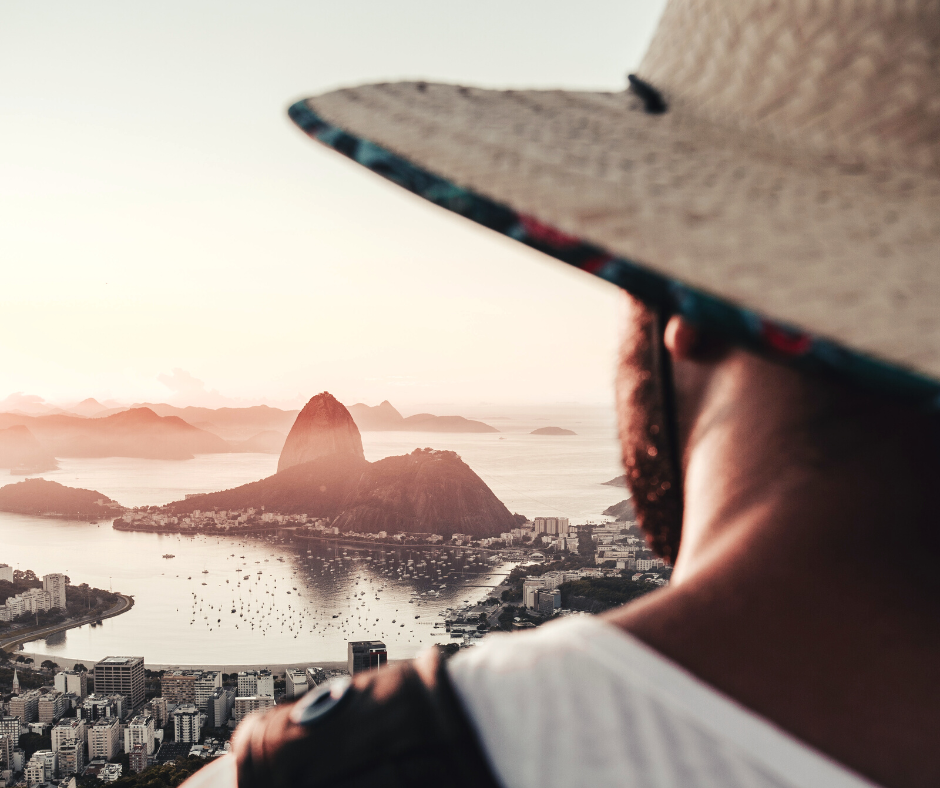 👩🏼‍💻 Where to work from in Valparaiso
Coworking space
Paralelo Coworking: A modern coworking space with monthly plans starting at 90 Euro. The location is downtown Valparaiso. When staying in Cerro Conception or Cerro Alegre, take the bus from Blanco Urriola to Eusebio Lillo near the coworking space.
Coffee shops
Crysol Café: Artsy and cozy coffee shop with healthy snacks, fresh juices and smoothies, coffee, and stable wifi.
Café Entre Cerros Valparaiso: Boutiquy, little coffee shop in Cerro Alegre serving delicious food, coffee, and cakes. Stable wifi and comfortable tables.
🚊 How to travel around Chile
Bus: The bus network in Chile is a reasonable and cheap option. You will find frequent departures and flexible itineraries. Buses are varying from clásico with standard seats to salon cama, which has wide seats in nearly horizontal positions. Popular companies are Tur Bus or Pullman Bus, with offices at every bus terminal for purchasing tickets before departure.
Plane: Chile has about 125 airports creating a very serviceable network for getting around the country by air and taking a flight for long distances in a hurry might be the best option.
🎖Must see
El Centro in Santiago: Most of Santiago's attractions are in the downtown area. The architecture is a mix of colonial and modern buildings and is often worth a look inside. A good starting point is Plaza de Armas, where you find historical buildings such as the great Metropolitan Cathedral, the Central Post Office, and the Royal Court Palace.
Mercado Central,  in Santiago: If you look for your first experience with Chilean food, the central market is a good option. Even if it is a bit touristy, you have hundreds of vendors to choose from. To get there, take metro line L2 or L3 and exit at Puente Cal y Canto.
Valparaiso: If you fancy a day trip Valparaiso is the place to go. The UNESCO-protected coastal city is known for street art and literally, the whole city is covered with murals, graffiti, and paintings. You can get there by bus, there are connections every 20 minutes and the journey takes 2 hours. The ticket price is 8 Euro one way.
Cajón del Maipo: 50 kilometers eastside from Santiago is the Cajón del Maipo, a real paradise, right at the gates of Santiago. The alpine valley offers hot springs, a turquoise lagoon, snow-capped mountains, and huge birds that usually cross its sky. To get there you can go on a guided excursion, rent a car or take a bus or taxi. The price for a shared taxi ride (colectivos) should be less than 3 Euro. If you prefer going via public transport, follow metro L4 until Plaza de Puente Alto or Las Mercedes and take the bus MB72 after.
Chilean Vineyards: The city is surrounded by vineyards less than an hour away from the center. Chile is worldwide known for its wines. The valleys, the type of soil, and the climate create ideal conditions for the cultivation and production of a wide variety of wine strains. The closest vineyards are Concha y Toro, Cousiño Macul, Undurraga, Santa Carolina, and Santa Rita wineries and a great destination for bike rides.
Easter Island: Well, not quite within Chile and more than 3,000 km away in the Pacific Ocean, you find a small island on the southern tip of the Polynesian triangle - Easter Island. This island is labeled as a special territory and home to the indigenous Rapa Nui, and their famous statues the Moai.
💡Good to know
Internet: The median internet speed for fixed broadband is about 217,43 Mbps download and 126.46 Mbps upload speed.
Sim card: Common network operators are Entel, Movistar, Claro, and WOM with prepaid sim cards between 2.50 to 10 Euro. Sim cards are available in their stores or from resellers such as grocery stores, kiosks, and pharmacies.
Sockets: Type C and L
Digital nomad community: Santiago's digital nomad community is still growing. Check out coworking spaces for getting in touch with like-minded people.
Cost of living: With an average rent of 700 Euro per month, the cost of living for a single digital nomad can be summed up to 1,600 Euro per month.
Currency: Official currency of Chile is the Chilean Peso. 1 Euro is 926,15 CLP.
Climate: Santiago de Chile is located 500 meters above sea level and surrounded by the Andes, which makes its climate a little colder than the Mediterranean climate. Summertime is from November to March with temperatures from 11-35°C. June and July are the rainiest months.
Safety: Generally speaking, Santiago is a safe city also due to the strong presence of carabineros (the local Chilean police). Aside from that, the suggested precautions that should be taken are the usual: do not leave your belongings unattended.
🚧 What to avoid
Expect everyone to speak English: Show some effort and learn basic words like hola (hello) permiso (excuse me), por favor (please), and gracias (thank you) for breaking the ice.
Join the Pisco debate: There is a persistent debate, about which of the countries, Chile or Peru, invented Pisco first. Don't get caught between the chairs and just enjoy drinking the sweet grape brandy.
Taking the metro during rush hour: Try to avoid taking the metro during rush hour. The atmosphere often seems heated and aggressive with shouting and pushing.
Forget to tip: Due to low wages, tipping in Chile is a common rule. As a rule of thumb give 10% of the bill.
Ignoring altitudes or active volcanoes: While visiting Chile you might encounter different altitudes or even active volcanoes. Get familiar with how to prepare for altitude sickness or air pollution by dust and toxic materials prior to arrival.
🚴🏻‍♀️ How to stay healthy
Stay active
Skiing: Santiago de Chile is located just over 40 kilometers from the Andes Mountains. From there you can access three ski resorts that make up the largest skiable area in South America: Valle Nevado, El Colorado / Farellones, and La Parva. All are good options for a weekend away during the winter months. Skiing season here starts in June and goes until September and sometimes into October.
Watersports: If you are interested in surfing, you will be pleased to know that Chile has some epic surf breaks that you can enjoy on a long weekend. Especially in the northern region attracts many surfers from all over the world due to perfect climate conditions. If you stay in Santiago, Pichilemu, which is a 3-hour drive could be a day trip option.
Hiking: Close to Santiago, you can find great hiking trails for all levels.
Health risks
Water quality: You can drink tap water in Chile, but we recommend drinking bottled water.
Air quality: The air quality in Chile is moderate.
💡
Where to travel next? Destinations close to Chile.