Although the digital nomad lifestyle has many advantages, like freedom, flexibility, unique travel experiences, and new friendships, it doesn't come with the ideal workplace.
How often have you worked sitting on small bamboo stools, wooden restaurant chairs, or wobbling tables in coffee shops? How many times have you tried to log in to free airport wifis which didn't work? And how many hours did you run across the city to search for a quiet place to work?
Well, I have done these things plenty of times. During the first years of traveling and working in foreign countries, I didn't really pay attention to my posture, the noise level of my surroundings, or my decreasing ability to focus for longer periods.
With age comes wisdom, they say. And I can tell you, the work environment and the actual workplace do matter in the long term.
Here are the lessons I have learned to set up my ideal workplace.
Our
🎒 Genki Explorer
travel health insurance covers you worldwide. For emergencies and for medically necessary treatments.
The table of content will be generated here
🎶 Environment
Noise: This is very personal, but think about what you need for a productive work session. Do you want music or silence? Are you okay with being forced to listen to Justin Biber and Tylor Swift, or do you prefer your own playlist? What about noise from people, traffic, and street life?

If you are noise sensitive but want to work in a social setting, make sure to invest in high-quality noise-canceling headphones.

If you prefer to work alone, there is not much noise to avoid. In general, have a look into binaural music. Here is a helpful article on the topic of binaural beats and brain activity.
Light: It is nearly impossible to travel around and find yourself in the ideal light setting. Neither the accommodation nor the coffee shop or coworking space might get it right for you.

When I book accommodation for a longer period, and the landlord installed white light bulbs, it happens that I buy some yellow light bulbs and change them - just to increase the coziness of the place - and my workplace.

If you are a night owl or you are sensitive to light settings, consider getting one of these handy USB-charging adjustable lights you can easily clip on your table. You can get them at Mumuso - a Korean lifestyle brand you find in shopping malls from Bangkok to Medellin, from Barcelona to Mexico City. Alternatively Miniso - a Japanese brand with similar low-cost items.
Temperature: Traveling to the tropics doesn't mean we are most productive when temperatures reach above 30 degrees Celsius. On the other hand, escaping to the nearest shopping mall in Singapore or Bangkok means working in freezing temperatures.

The airconditioning industry in the USA and in Europe claims that 22 degrees Celsius is the magic number for a productivity peak. Researchers at the University of Sydney however say that productivity depends on multiple factors, for example, the task itself, the stress level, tiredness level, and so on.

Think about the ideal temperature you like to work in and be mindful of the workplace's temperature.
Air: No matter if you work in a city or in rural areas, inside or outdoors, remember to take breaks, and get some fresh air in your lungs. Open the window, switch to the balcony, or go for a walk but get some oxygen in your system.

I personally find it disturbing to work in smelly places like restaurants, or coffee shops. The constant smell of food or coffee just makes me hungry or gives me the feeling I want to consume something. I would spend way more money working from coffee shops, than working from home. Just a thought, maybe you are cool working with that yummy freshly roasted coffee bean fragrance.
People: I absolutely do love working from coworking spaces but when I do, you will find me in the quiet zones. Coworkers, waiters, and staff members can distract me easily and I can get lost in random conversations. Which is awesome - but not when I have a deadline or a heavy workload.
🪑 Furniture
Optimal height: So many places get this wrong: Tables are too high, and chairs are too low. The ideal scenario is that you form 90 degrees with your arms. If the table is too high, your shoulder muscles get tensed up which can lead to neck and shoulder pain.

If you can choose the furniture of your workplace because you might work from a coworking space, choose adjustable chairs over non-adjustable chairs, ergonomic chairs, and pillows over wooden stools and bar chairs.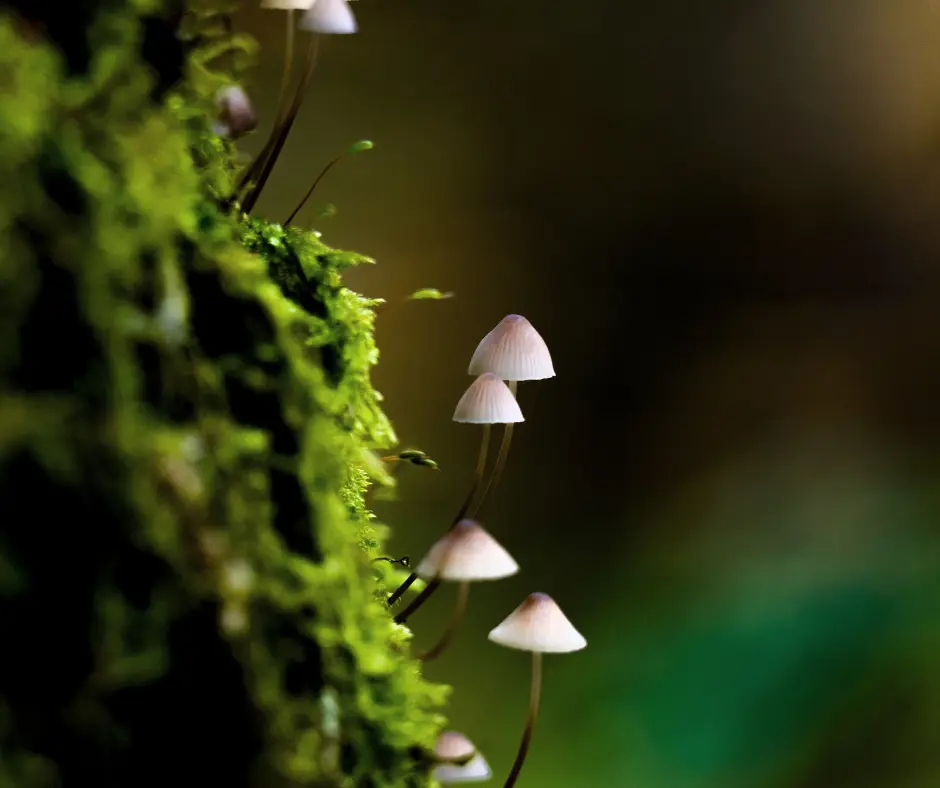 🎧 Gadgets
Headphones: I don't think there is one digital nomad out there without a pair of headphones. My game changers were noise-canceling headphones. No more info is needed I guess.
Laptop stands: If you suffer from neck pain, shoulder or back pain, you have stiff muscles in your upper body, or aches in your arms, consider getting a laptop stand for more ergonomy in your posture.
Mouse & keyboard: Laptop stands work best when combining them with a keyboard and a mouse. You can find awesome products, light, slim, and with ergonomic shapes.
Travel light: Browse through Amazon, or the shelves of Mumuso or Minisu and buy one of these tiny travel lights you can easily clip on your desk or shelf as a reading light. Chargeable with USB.
🥜 Water & snacks
Water: Make sure to fill up your 500 ml water bottle at least 4x a day.
Snacks: Dried fruits, nuts, protein bars, dark chocolate, or vegetable sticks - whatever it is that boosts your energy level.
☕️ Breaks
Take breaks, get up, walk around, talk to people, breathe fresh air, drink water - all these things are little helpers to bring you through your workday.
🎀 Conclusion
Setting up your ideal workplace is crucial for your health (posture), mental well-being (concentration), and productivity (noise level).
When booking accommodation or a coworking space, make sure that it fulfills your individual needs.