Being a digital nomad comes with many perks, such as the freedom to work from anywhere and the opportunity to travel the world. However, it can also come with its own set of challenges, including feeling isolated and lonely. In this article, we'll explore some practical tips and strategies for combatting loneliness as a digital nomad.
🌱 Travel health insurance for digital nomads
💡
Genki Explorer
is a travel health insurance with worldwide cover. Monthly payment plans, and easy signup in less than 1 minute.
The table of content will be generated here
🫥 Loneliness can hit everyone
The introvert: Loneliness can visit the introvert nomad. Just because someone is more introverted than extroverted doesn't mean living like an eremite. Introverts can have a hard time making new friends, and some are maybe better to maintain long friendships. Sometimes introverts like to have less superficial acquaintances but rather deep friendships.
The extrovert: Although they shine as social butterflies when extroverts lack deep friendships, they can feel lonely too. For some, it might be easy to meet new people but the connection doesn't reach a deeper level of friendship. Some extroverts have a hard time maintaining existing friendships and focusing on the friends they have because they are constantly making new friends.
The solo-traveling nomad: Traveling solo can lead to the feeling of loneliness, especially when starting out the nomad life with limited nomad friendships. Maybe existing friends back home fade away as the nomad journey continues, or long-time friends still exist but life on the road still feels rather lonely.
The nomadic couple: Just because you are in a relationship doesn't mean you feel a fulfilled social life. Especially when one partner is more outgoing and the other partner prefers staying in, it can cause an imbalance in the desired social life. Maybe the female partner wishes to bathe in female energy from time to time, catching up with girlfriends chitchatting over a cup of coffee or tea.
The hustler: Some nomads are hyper-focused on work, which shows a high level of discipline - a great attitude to have. However, when work takes the majority of your day, and there is little to no time left to socialize, this can lead to the feeling of loneliness too. Maybe your life and your work are in different time zones and whenever your coworkers go out for social dinners, you have client calls.
The adventurer: This nomad is traveling to remote destinations, swims against the swarm, and there is hardly any person to connect with, because you just don't find other nomads in the Patagonian countryside or the outskirts of Samarkand in Uzbekistan. Your bucket list or simply your travel interest doesn't bring you to the typical nomad hotspots a la Lisbon, Bali, Chiang Mai, and Koh Phangan.
🤓 Know your social capacity
Be aware of your social capacity. It's important to know your limits and understand how much social interaction you need to feel fulfilled. If you prefer a more solitary lifestyle, that's okay too. You can still combat loneliness by finding activities that you enjoy and that allow you to connect with others.
You like working with others: If you want to spend your work day with other people, consider joining coworking or coliving spaces. Coworking spaces allow you to spend your work day in a community while living on your own. Coliving spaces combine sharing work and private life with other nomads.
You like living with others: As mentioned already, coliving spaces give you access to live with other nomads in one house or your own space on the same property. Popular coliving communities are Selina and Hivegeist. If you want to combine coliving with a retreat, have a look at Nomad Escape, Nomad Cruise, or Wifi Tribe.
You want to share experiences with others: If you want to share business-related or personal development experiences with others, research nomad retreats, nomad conferences, and events. If you prefer to share fun activities with others, think about your hobbies and interest, and join local groups you can find on Facebook or meetup.com. For example cooking classes, runner's club, tennis club, yoga studios, dancing classes, or joining a local book club.
🤩 Ideas to feel less lonely
Meet new people during work hours: Join coworking and/or coliving spaces. If you like the space, sign up for a monthly membership as it takes time to make new connections, and start a new friendship.
Make new friends through shared interests: Have a look at meetup.com or local Facebook groups and find people who share the same hobby. From local book clubs to dance classes, fitness groups, yoga classes, and chess groups, it is easier to meet people who share the same interests or have the same hobby.
Expand your social life through experiences: Consider events, conferences, and retreats, for example, Nomad Cruise, Nomad Safari, Web Summit, Nomad Escape, and more. You find some ideas in the article below.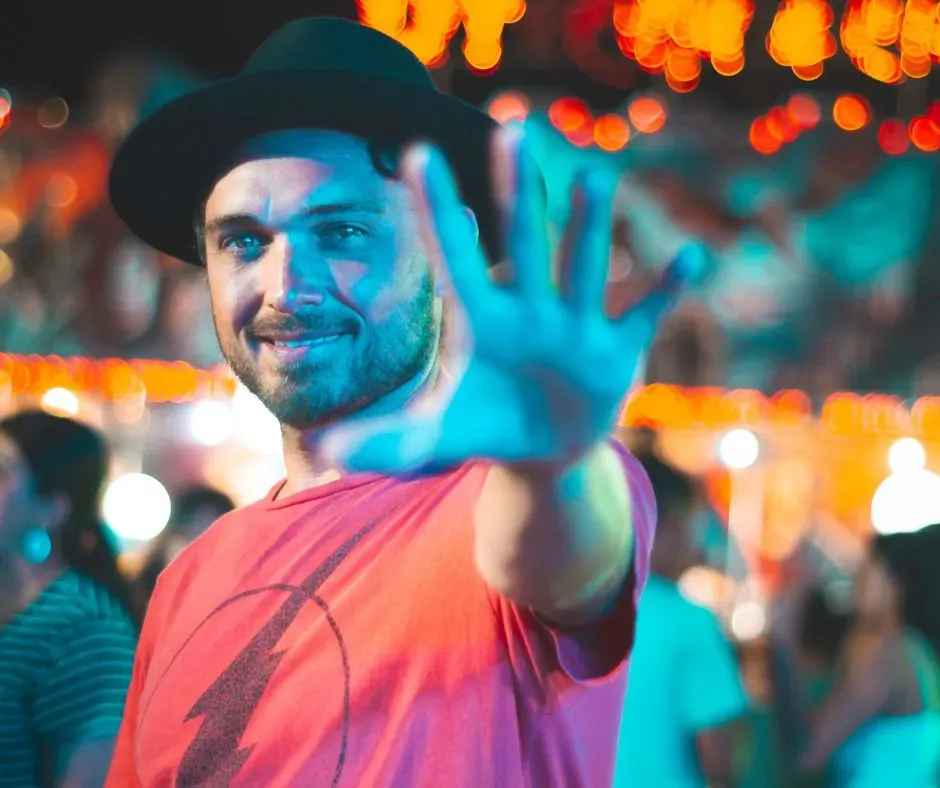 Maintain existing friendships: I wrote an article about how to maintain friendships. You find 6 ways how to stay in touch with existing friends and how to maintain friendships.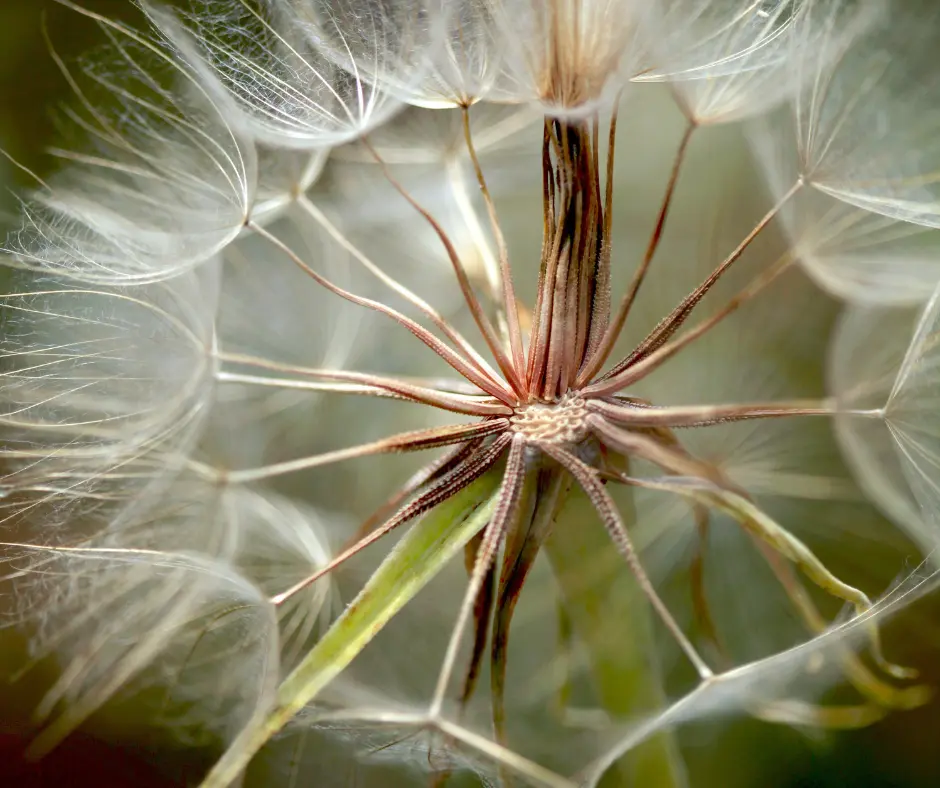 Join online communities: One way to connect with others is by joining an online community. As a female nomad, you can join Digital Nomad Girls, a community with more than 35,000 members. Nomadbase is another wonderful group with more than 65,000 people. Nomadbase is behind Nomad Cruise and Nomad Safaris. This leads back to nomad retreats, conferences, and festivals which are great ways to connect in real life. And of course, join our community on Discord, there is always someone to talk to.
🥰 6 types of people you want to have in your life
Peers: Your peers are other digital nomads or traveling remote workers. Make sure you meet people who sit in the same boat and go through similar travel- and work-related challenges. You find your peers in coworking and coliving spaces, at digital nomad meetups, and at other nomad events. Peers can be travel buddies or work-related friends.
Cheerleaders: Your cheerleaders are people who believe in you and cheer you up along your journey. This can be any person you know, from a family member to a life-long friend, as long as they believe in you and help you to push through in hard times. Cheerleaders don't necessarily need to work in the same field, work at all, or live a nomadic life. They are people who simply want you to succeed in your nomad journey.
Life-long friends: From friends you met in school to former colleagues, it helps to maintain life-long friendships. Old friends help us to feel grounded, they remind us of past life chapters, of a different version of ourselves. They keep us down-to-earth, and open-minded not just in looking forward but also in looking back. Just because our school friend is settled with the house and kids don't mean we grew apart entirely.
New friends: While cheerleaders and life-long friends depend a little bit more on your past, there is always the chance to meet new people and make new friends. Maybe you have a hobby or an interest, for example, dancing, reading, cooking, or hiking. You could join a dance class, or a book club, attend a cooking school, or seek out local hiking groups.
Mentors: Your mentor is the person who shares their experiences, skills, and knowledge with you. Usually, a mentor-mentee relationship is designed as a long-term, development-driven, and holistic approach in an informal setup. A mentor can be an expert in a field you want to improve, from business-related to personal-related areas. A mentor can be your role model who guides you to your goals.
Coaches: If you want to improve performance in a certain area, it might help to hire a coach. The coach-coachee relationship is designed as a short-term, performance-driven, and narrow approach in a structured setting. While the agenda in mentorship is created by the mentee, the coaching agenda is created by the coach and the coachee. The outcome of coaching is specific and measurable. Coaches help you to reach a certain goal in the near future.
🎀 Conclusion
Loneliness can be a common issue for digital nomads, but it doesn't have to be a permanent one. By finding local communities, joining online groups, and considering coworking spaces, you can combat loneliness and enjoy the many perks of this unique lifestyle.
For further reading, I suggest having a look at this study I found: Miguel, C. (2021). It's Not All Shiny and Glamorous: Loneliness and Fear of Missing Out among Digital Nomads. Journal of Global Mobility, 9(1), 39-53. doi:10.1108/JGM-12-2020-0079.